Springfield, TN, showcases a perfect blend of history and Southern grace. The county seat of Robertson County ranks well in various factors, including diversity. Its lively small-town charm is in no short supply. The spirit of quaint towns like Springfield remains strong in Middle Tennessee.
Things aren't always what they appear. Beyond spotless streets, smiling faces, and safe neighborhoods, struggles are silent. The community is a haven in many ways. Solace from mental illness isn't one of them. Mental health facilities in Springfield, TN, are elusive.
The chances of finding top mental health services in a sparsely populated community like Springfield aren't high. Murfreesboro, TN, a sanctuary of strength, is a short drive away. If you or a loved one is struggling to escape the confines of mental illness, TRUE Addiction and Behavioral Health will help you cut these ties.
Springfield Facilities for Mental Health
Science tells us that a change in scenery is essential for significant mental healing. Taking a step back from the familiarity of Springfield could be the key to turning wishful thinking into tangible realities.
We're a clean slate to kickstart a bright path. We are a judgment-free space where you can cultivate personal growth through recovery.
Springfield has some treatment centers, but they face limitations. They cannot offer the integrated mental health services we can. Maybe you've already tried standard addiction treatment programs without lasting results. It's time for TRUE change. The individualized services missing from most programs await an hour's drive south.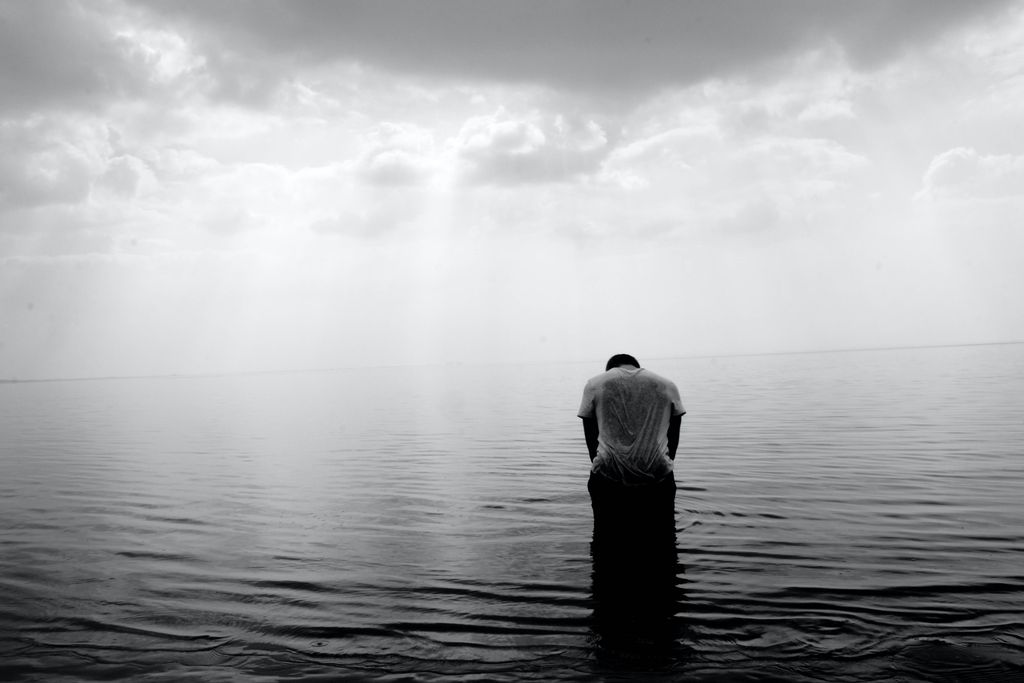 Mental Health Near Springfield, TN
Mental health and substance abuse disorders (SUD) remain a public health issue in Tennessee. The state ranks 40th for mental health care access and 11th for drug abuse problems.
Springfield does well to offer mental health services for a place of its size. The city covers 13 square miles that 19,000 residents call home. It's natural to expand your search for the treatment you deserve.
TRUE Recovery in Murfreesboro
We understand firsthand the struggles of mental health issues. It can feel like trying to read in the dark. At TRUE, we light the way and give you the tools for long-term freedom.
We're giving new energy to the heartbeat of recovery. Our well-designed treatment programs provide a collaborative and caring experience. We empower you to discover yourself.
Our flexible recovery programs are designed to work around your lifestyle. Your needs and goals are the blueprint of our tailored approach.
Why Choose Our Mental Health Facility
At TRUE, you become part of a place you belong. We encourage creativity, connection, and wellness. You rediscover yourself, disconnect from triggers, and move toward a brighter future.
Instead of a single person as your case manager and treatment provider, you have a dedicated group of industry experts. This experience allows us to treat the mental health disorders affecting Tennessee.
Our mental health facility in Murfreesboro can help you transform your life. We work with your obligations to find the best programming for you. Not every center will go the distance for your recovery like us.
Our Dual Diagnosis Approach to Mental Health
Mental health challenges and substance use disorders often go hand in hand. If you experience both a co-occurring mental health condition and addiction, it is essential to address both simultaneously. Focusing on just one or the other will likely worsen both and hinder recovery.
A dual diagnosis approach is the most effective way to deliver care, especially for those with pre-existing conditions.
Drug and alcohol addiction presents at higher levels in those also suffering from:
Anxiety
Schizophrenia
Bipolar disorder
Major depressive disorder
Personality disorders
Post-traumatic stress disorder (PTSD)
Attention deficit hyperactivity disorder (ADHD)
At TRUE, your health is our priority, and we are committed to excellence in inpatient and outpatient treatment programming for Springfield.
TRUE Addiction and Behavioral Health Treatment Programs
Our programs are developed from years of research. Our mental health center uses the leading research-backed therapies. Each level is structured to provide balance, support, and independence.
We prepare you for lasting renewal. We follow outpatient treatment, partial hospitalization program (PHP), and intensive outpatient program (IOP) with a detailed aftercare plan designed for you.
Partial Hospitalization Program (PHP)
A partial hospitalization program (PHP) is ideal for individuals needing intensive care but not complete 24/7 inpatient care. Our rigorous day program involves 30 hours a week. It helps you transition into daily life with plenty of wellness support.
You attend daily outpatient treatment sessions and get to go home at night. This can mean staying home or in another supportive environment (sober living).
Clients in this program receive a custom plan with plenty of therapy, medical services like medication management, and personalized therapeutic activities.
Intensive Outpatient Program (IOP)
After PHP, our intensive outpatient program (IOP) is the next level of care. This less restrictive outpatient day program meets on a part-time schedule. It offers the same access to our medical staff and our behavioral health clinicians.
You continue to build upon the foundation of PHP with additional freedom to integrate into daily life. There's plenty of evidence-based life skills education and experiential excursions.
Aftercare
Aftercare offers ongoing recovery support after you graduate. Quality treatment centers provide thorough aftercare plans for long-term mental health recovery.
We offer options that allow you to step down and enter a continuum of care through outpatient aftercare solutions. Your aftercare plan is tailored just for you.
This recovery roadmap can include the following:
Sober Living Program
Life after treatment comes with its obstacles. Aftercare for relapse prevention makes sustaining recovery easier. Our sober living homes are more than a place to sleep.
Avoiding toxic relationships and environments can determine whether someone recovers or relapses.
Sober living provides:
Stable routine and accountability, like drug tests and curfews
A smooth transition back into everyday life
Friendship and support-based groups with your peers
Collaboration with our outpatient PHP and IOP for a seamless experience
TRUE Mental Health Treatment Services
Psychotherapy plays a crucial role in effective substance and mental disorder treatment. It uncovers the root causes of addiction.
At TRUE, we offer a variety of treatments that we curate for each person. We blend both traditional talk therapy and newer experiential methods. Our therapists customize sessions, so you're never just sitting in a room. They use various evidence-based and holistic approaches in sessions.
Talk Therapies
Our treatment center uses gold-standard evidence-based therapies in our programs. These approaches are proven by science and backed by real-world applications.
Individual therapy is between you and your therapist. It focuses on understanding and dealing with the personal factors to address the root causes of addiction.
Group therapy brings individuals together to discuss relevant topics. This powerful talk therapy is an opportunity to grow through shared experiences, listen, and support each other.
Family therapy works to improve family dynamics that often act as triggers. Recovery is much more successful with loved ones involved. It guides loved ones to work through conflicts and communicate better.
Cognitive behavioral therapy (CBT) is the most widely used talk therapy. It deals with adjusting thoughts, behaviors, and feelings that affect our actions. CBT works to build self-awareness, improve communication, and manage stress.
Eye movement desensitization and reprocessing (EMDR) is a form of trauma therapy that eases the impact of upsetting emotions. Your therapist uses specific rhythmic left-right patterns, such as seeing and hearing, to allow your brain to reprocess traumatic memories.
Dialectical behavior therapy (DBT) helps individuals understand the relationship between their thoughts, feelings, and behaviors. You learn how to address these challenges to lead a more balanced life.
Motivational interviewing (MI) is a conversational talk therapy that encourages positive changes by guiding individuals to discover their motivations and commitment to recovery.
Rational emotive behavior therapy (REBT) is a short-term form of CBT that is action-oriented. It focuses on teaching clients to challenge and change negative beliefs and emotions.
Solution-focused brief therapy (SFBT) is a short-term therapy centered on setting goals and working out how to achieve them. It promotes positive change by looking toward the future instead of the past.
12-step facilitation groups provide guiding principles by which to live. It engages you with a support system of your peers. It emphasizes personal responsibility, communication, and improving relationships.
Holistic Healing
In Murfreesboro, TN, we use engaging holistic therapy approaches that complement traditional treatment methods. This is an umbrella term for different activities that enable self-discovery, growth, and insights into yourself.
Holistic rehab heals the body, mind, and spirit. Standard rehabs can't provide this beneficial therapy in the way that we can. Alternative modalities are helpful when paired with evidence-driven care.
Some of the holistic therapies we use to support recovery include:
Music therapy utilizes the stimulating effects of music and its elements, such as listening, playing instruments, singing, or writing music.
Art therapy encourages self-expression through creative outlets such as drawing, painting, sculpting, and more.
Movement therapy incorporates physical activities such as dance, fitness, or martial arts.
Yoga with our trained instructors combines physical postures, breathing, and meditation.
Animal therapy incorporates spending time with animals, like horses, into your treatment plan.
Acupuncture restores balance and energy flow by inserting tiny needles into precise points on the body.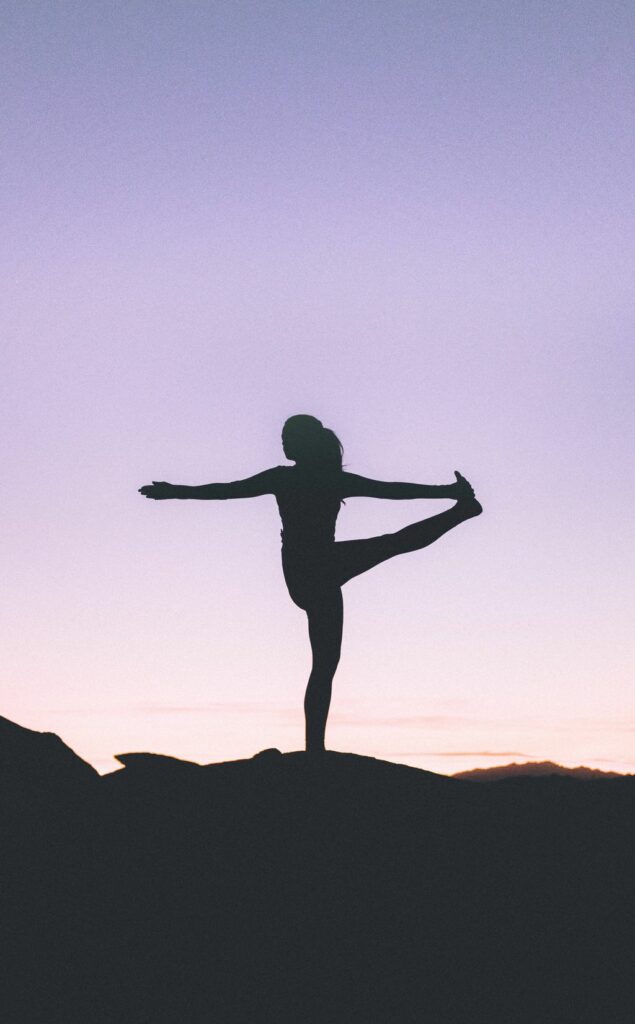 Hospitals and Recovery Centers near Springfield, TN
We would love to be a part of your journey, but only you can decide this. You need to know your options to make the right decision for you. The first step is seeking help from professionals who understand.
We've gathered some local resources if you're still deciding if staying in Springfield is right for you.
24/7 Support Lines
SAMHSA's National Helpline
(800) 985-5990
TN Statewide Crisis Phone Line
Hotline: (855) CRISIS-1 (855-274-7471)
Helpline: (800) 560-5767
Tennessee Suicide Prevention Network
(615) 297-1077
Tennessee REDLINE
(800) 889-9789
Hospitals
NorthCrest Health
100 NorthCrest Drive, Springfield, TN 37172
TriStar Hendersonville Medical Center
355 New Shackle Island Road, Hendersonville, TN 37075
TriStar Centennial Medical Center
2300 Patterson St, Nashville, TN 37203
TriStar Southern Hills Medical Center
391 Wallace Rd, Nashville, TN 37211
Vanderbilt University Medical Center
1211 Medical Center Dr, Nashville, TN 37232
Peer Support Programs
Peer Support Services – Clarksville
611 8th St Clarksville 37040
Empower Tennessee
2601 Elm Hill Pike, Nashville, TN 37214
NAMI Robertson County
YMCA 3332 Tom Austin HWY Springfield, TN 37172
Rehab and Mental Health Recovery Centers
Allied Behavioral Health Solutions
3000 Business Park Circle, Goodlettsville, TN 37072
Beverly Healthcare
104 Watson Road Springfield TN, 37172
Centerstone Robertson
713 Cheatham Street, Springfield, TN 37172
L&M Services
54 N Main Street, Springfield, TN 37172
Middle Tennessee Mental Health Institute
221 Stewarts Ferry Pike, Nashville, TN 37214
Pathway Healthcare
801 Hill St, Springfield, TN 37172
Stewart Mental Health
105 5th Ave W Ste 103, Springfield, TN 37172
The Next Door, Inc.
402 22nd Avenue N. Nashville, TN 37203
Discover Real Recovery Now
Our modern and community-based approach is redefining mental health treatment. The best treatment facility for you is one with the treatment that fits your needs. You can build a future where your past does not define you. You can live a life of fulfillment and joy.

Our admissions team is happy to hear from you and ready to help answer your questions. Reach out today to begin your journey at (615) 338-6235 or email us at info@trueaddictionbh.org.
Verify Your Insurance Online
We are here to help. Contact us today and get the answers you need to start your journey to recovery!