Dealing with mental health problems can impact both our minds and bodies. Daily routines become challenging. Like physical illnesses, mental health issues are genuine and require proper treatment. They can affect anyone. However, not everyone has opportunities for education and access to treatment.
Many people feel overwhelmed and don't know where to seek help for mental illness. It requires an understanding of the resources and support offered in our community. You don't have to go alone if you need mental health facilities in Smyrna, TN.
Finding the right treatment center to meet your needs is the challenge. TRUE Addiction and Behavioral Health is by your side. Our guide can help you find mental health services if you live in Smyrna, Tennessee. It provides information on different treatment options.
Recognizing Signs of Mental Illness
In the state of Tennessee, over 937,000 adults experience mental illness struggles. This amount exceeds the population of Knoxville by more than five times. This statistic highlights the many individuals in the state impacted by these conditions, emphasizing the need for practical support and resources to improve their lives.
To protect your wellness and help others with similar issues, know these potential signs:
Pervasive feelings of sadness, anxiety, or a sense of emptiness
Increasing irritability or restlessness
Profound feelings of despair or pessimism
Intense guilt, harsh self-judgment, or heightened vulnerability
A loss of interest or lack of joy in activities that once brought happiness
A decline in energy or a constant feeling of weariness
Altered speech patterns, such as speaking slower than usual
Trouble staying focused, retaining information, or making decisions
Sleep disturbances, including premature waking or hypersomnia
Fluctuations in appetite or significant weight changes
Unexplained physical discomfort, including chronic pain, headaches, or stomach issues, despite seeking treatment
If you recognize these signs, you can get the right help. Start your journey to recovery and well-being.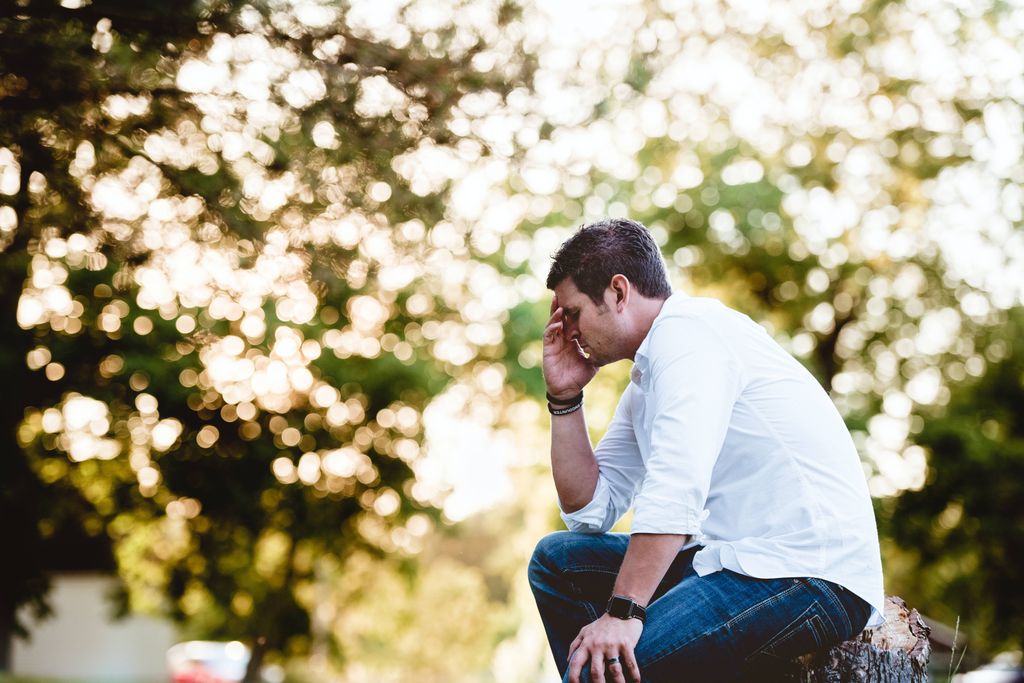 Mental Health in Smyrna, TN
Mental well-being is an increasingly important issue in Smyrna. Located in Rutherford County, the town has kept its charm and close community for years. These days, its 50,000 population is on the cusp of blooming into a big city.
An affordable cost of living and no state income tax are among the draws. It boasts an impressive unemployment rate of 2.1%, lower than the statewide 3.3%.
Some of the community still haven't caught up to the growth. Recovery centers are sparse with standard processes.
To combat this problem, Smyrna has some of the best resources nearby available to help. Our leading mental health center is conveniently located less than 30 minutes from Smyrna.
Proximity of Smyrna to Murfreesboro
Although the town has few mental health resources, nearby options for treatment are available. Smyrna is 25 miles southeast of Nashville and less than half an hour's drive north to TRUE in Murfreesboro, TN. This route opens the doors to multiple paths to healing.
The driving distance is short to get specialized care and treatment programs. Our treatment facility is close enough, so you don't have to pull out a map or pause your life. At the same time, it's far away enough from the grapevine and whispers of a cozy community.
The TRUE Approach to Mental Health
At our treatment center, we go beyond the status quo. We're reviving the heartbeat of recovery, one individual at a time. Reclaiming your life is a big deal. We celebrate and work hard to do our part.
More than 13 years of addiction treatment experience built TRUE. We deeply empathize with addiction and mental illness challenges. Our founder has personally traveled the road to recovery. We live by example to support individuals at any stage of their treatment journey.
To ensure accessibility, we accept many major insurance providers and will work to explore your options. We want to make mental healthcare accessible to all who need it.
We effectively treat a spectrum of mental health conditions and an equal range of addictive substances.
We support the holistic treatment of individuals, focusing on their overall well-being. This includes mental, emotional, physical, and spiritual rejuvenation.
SAMHSA reminds us that mental health disorders may not be curable, but with the right help, people can still thrive. We pride ourselves on our accurate mental health education and our in-depth curriculum.
This dual-diagnosis treatment approach addresses all contributing factors to substance use. We get to know you through a detailed assessment. We work with you to personalize your treatment plan. This puts you in the best position for lasting recovery.
Our Mental Health Treatment Programs
By disconnecting from judgment and stigma, you reconnect with your authentic self. You can unlock hope and healing in the heart of the Smoky Mountains. Drug addiction and mental health issues touch all parts of your life. Our programs target the same areas for the whole of you.
Intensive Outpatient Program (IOP)
Our intensive outpatient program (IOP) is built to provide effective mental healthcare while allowing individuals to maintain their daily routines and responsibilities. You receive curated therapy, including family therapy, in a more intimate setting.
IOP works on enhancing communication, socialization, structure, and discipline to balance daily life and sobriety. The program is part-time, so it costs less but still provides high-quality treatment.
Partial Hospitalization Program (PHP)
Our partial hospitalization program (PHP) is optimal for people who need more than essential outpatient support but don't need around-the-clock inpatient care. PHP closely monitors symptoms, establishes routines and builds a supportive community.
PHP includes individual and group therapy plus mental health services. You attend the program in the daytime and return home in the evening. The schedule allows for adequate recovery and the development of coping strategies.
Sober Living
Our sober living in Murfreesboro is a safe and supportive space. You reside in modern townhomes with private patios, rooftop decks, and incredible views. There are also helpful staff members and direct access to TRUE's resources.
TRUE pairs other outpatient treatment programs with sober living, like IOP and PHP. We offer four distinct levels of sober living to fit your needs.
Each level has a well-designed environment with support groups, case management, recovery coaching, resources, and healthcare to help you prepare for life's challenges.
Our Mental Health Modalities
Empowerment is our focus. We give our clients the tools to gain freedom from mental and substance use challenges. You can embark on a new, fulfilling life.
You'll take part in the best evidence-based approaches, such as:
Behavior modification
Cognitive Behavioral Therapy (CBT)
EMDR Therapy
Acceptance & Commitment Therapy (ACT)
12-step facilitation groups
Motivational Interviewing (MI)
Life & recovery coaching
Solution-Focused Brief Therapy (SFBT)
Family/couples therapy and more
Learn more about each of these therapies at TRUE.
To complement more traditional methods, TRUE adds balance to holistic activities. Spending time in nature, learning, and helping others can improve self-awareness and knowledge of our environment.
Our array of activities helps you feel more confident in making decisions, solving problems, communicating, and managing anger.

We offer a range of immersive holistic rehab, including:
Music therapy, such as singing, playing instruments, or composing
Fitness with trainers in our gym
Art therapy, including drawing, painting, sculpting, and more
Movement therapy like dance, fitness, or martial arts
Acupuncture using thin needles to rebalance points on the body
Animal therapy, like spending time with tame horses
Yoga using breathing exercises, meditation, and physical postures
Holistic Rehab and Mental Health
This umbrella term is centered on a nurturing approach to improving your well-being. Holistic therapy or rehab is rich with self-care. It goes deeper than outward symptoms. It addresses the whole individual through hands-on activities. This self-care restores harmony in different areas.
It recognizes that your mental state can impact people from all walks of life. These therapies enhance self-awareness, stress management, emotional regulation, and well-being.

It doesn't stop there. Our services extend to support like assertive community treatment, case and medication management, life skills training, diet and exercise counseling, and suicide prevention services are also available.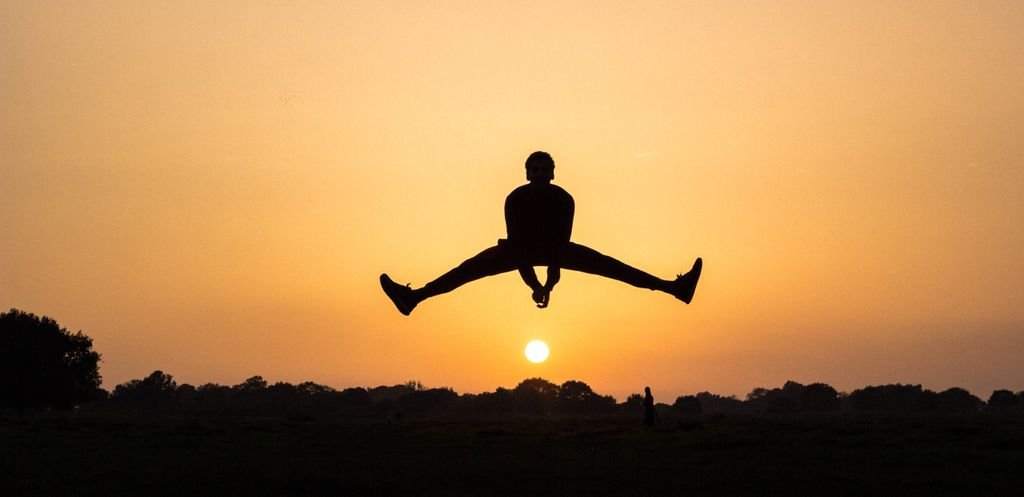 Local Mental Health Resources for Smyrna, TN
We know leaving town can be challenging due to family, work, and school responsibilities. We want to help you get the support you need, no matter where you are.
Nearby cities may have more services, so checking out local mental health facilities can be an excellent first step. Hotlines, facilities, and resources are available near Smyrna, TN.
Tennessee REDLINE Mental Health Hotline
(800) 889-9789
Family & Children Crisis/Suicide Line
(615) 244-7444

24/7 Crisis Text Line for TN Residents
Text TN to 741-741
Hospitals and Medical Services
TriStar StoneCrest Medical Center
200 StoneCrest Blvd, Smyrna, TN 37167
Saint Thomas Rutherford Hospital
1700 Medical Center Pkwy, Murfreesboro, TN 37129
Nashville General Hospital at Meharry
1818 Albion St, Nashville, TN 37208
Mental Health Services
Mental Health Association of Middle Tennessee
446 Metroplex Drive, Suite A-224, Nashville, TN 37211
Middle TN Mental Health Institute
221 Stewarts Ferry Pike, Nashville, TN 37214
Mind + Body Wellness Mental Health Recovery Coaching
201 Liberty Pike, Suite 205, Franklin, TN 37067
Our Place Drop-In Center
120 Hancock Street, Murfreesboro, TN 37130
Centerstone Frank Luton Center
1921 Ransom Place, Nashville, TN
Ellie Mental Health
1608 Williams Dr. St. 301, Murfreesboro, TN 37129
Health Connect America
1321 Murfreesboro Road, Suite 203, 37217
Mental Health Cooperative
1419 Kensington Square Ct, Murfreesboro, TN 37130
Volunteer Behavioral Health Care System
131 Mayfield Drive Smyrna, TN 37167
Sabin Behavioral Health
695 President Place, Suite 202, Smyrna, TN 37167
TrustPoint
1009 N Thompson Lane, Murfreesboro, TN 37129
Mental Health Rehab Near Smyrna, TN
It's time to restore a better quality of life to all those who need it. If you or a loved one needs help with mental health, addiction, or both, our treatment center is here for you. A short drive can be the road to a lifetime of freedom.
Contact us today to learn about treatment no matter where you are in your recovery journey. Recovery is possible one life-changing step at a time. Take the first one by contacting (615) 802-6460 or emailing info@trueaddictionbh.org. Available 24/7.
Verify Your Insurance Online
We are here to help. Contact us today and get the answers you need to start your journey to recovery!