Eighteen miles north of Nashville is where you'll find Hendersonville, TN. It is located in Sumner County, the county's most populous city and Tennessee's 10th largest city.
Every corner has a story. You can discover them by exploring Old Hickory Lake or visiting landmarks like Rock Castle or Monthaven Arts and Cultural Center. It artfully combines nature and history for its 60,000 residents.
Even in blissful surroundings, life's challenges may require a new outlook. There are multiple mental health facilities in Hendersonville, TN. But is it the optimal place for personal growth?
You're not alone if you're looking for mental health support in Hendersonville. TRUE Addiction and Behavioral Health is here to help. Remember, sometimes a change of scene can be just what's needed for a fresh start. While Hendersonville captivates, other destinations might provide the restoration you're seeking.
Mental Health Treatment Beyond Hendersonville, TN
It's hard to know where to turn when dealing with mental health issues. It can be overwhelming to compare facilities in the local area. Many people love Hendersonville for its familiar landmarks and special memories. These elements might not hold the same feelings for your mental well-being.
Sometimes, it's beneficial to consider semi-local options for effective healing, like our mental health treatment center in Murfreesboro, TN.
At TRUE, we value the power of a new environment for mental well-being. Staying within the comfort of familiarity holds back personal growth. There's no need to venture across the country or even Tennessee for this renewed perspective.
Exploring new surroundings can improve the experience of receiving mental health services. A simple change in surroundings often leads to more lasting healing.
Our brain holds memories and feelings, and small things can make us remember them. Scientific research supports this phenomenon, which is known as the Proust Effect.
A fleeting aroma of ocean-to-table cuisine at Sea Salt can trigger a distressing past event. You might bump into a former friend in downtown Hendersonville. The city has much history that isn't found in history books. Luckily, a nearby sanctuary offers peace and hope without any distractions.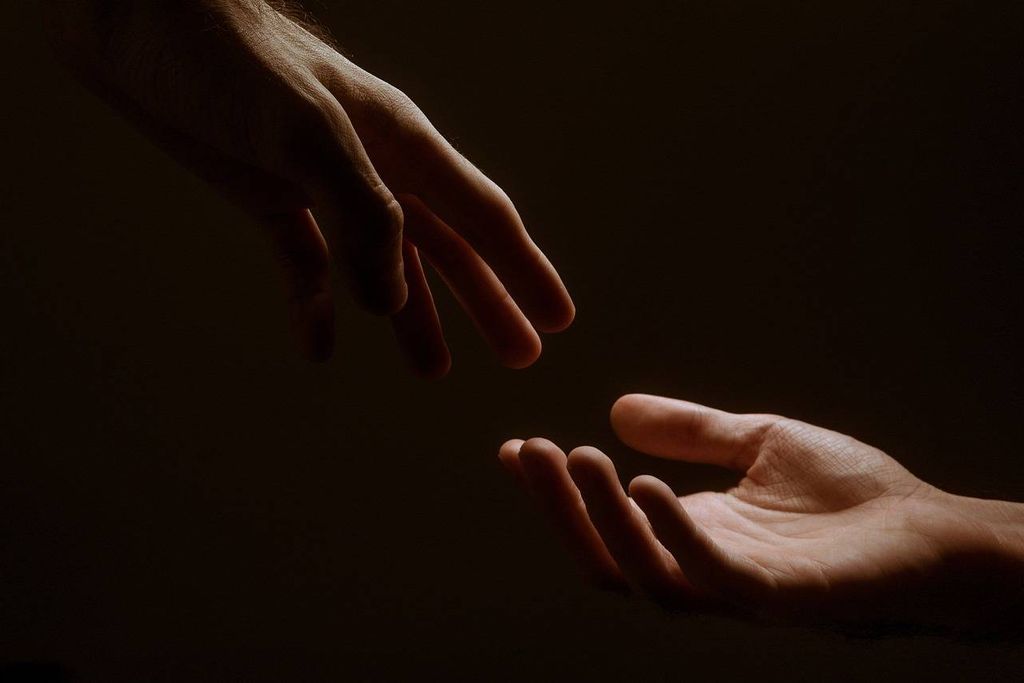 Our Mental Health Facility's Approach to Treatment
Mental health issues can make you feel isolated. Knowing where to seek guidance can be a journey in itself. Our recovery center offers renowned treatment services in Tennessee. We're on a mission to make you better. We blend evidence-based methods with refined holistic healing approaches.
These focus on rejuvenating the mind, body, and soul. We cater to individual needs with customized treatment plans. Each person is guided on their distinct journey towards well-being. We encourage clients to rediscover themselves and find new motivation to live healthy lives.
Why Choose Our Mental Health Facility
Our specialized mental health treatment program caters to meeting your individual needs. Our clinicians and healthcare professionals are committed to providing a well-rounded continuum of care at each level.
TRUE provides various long-term recovery solutions, including partial hospitalization, intensive outpatient treatment, and traditional outpatient programs.
Each level of our care offered is designed for a seamless transition to the next. Our flexible outpatient scheduling options allow you to maintain personal commitments while receiving treatment services.
We strive to make adjusting to new surroundings outside of Hendersonville invigorating. We treat a comprehensive range of mental health conditions impacting the lives of Tennessee residents. We go beyond this with our dual diagnosis program for co-occurring disorders.
Our Dual-Diagnosis Treatment
Many treatment facilities around Hendersonville only treat substance use or mental illness. Not both at once.
Our dual-diagnosis treatment facility is unique because we address mental health issues and substance abuse treatment together. Our expertise ensures the best results for sustained recovery.
Facing either a drug addiction or mental illness is daunting enough. Yet, for approximately 9.2 million U.S. adults, they live with the effects of both.
People with mental illness are more prone to drug or alcohol issues than those without. 40% of people with substance abuse also endure co-occurring mental illness. Dual-diagnosis treatment is vital to optimize recovery results.
Addiction often pairs with other disorders, such as:
Depression with cocaine use
Bipolar disorder with alcohol consumption
Schizophrenia with drug fixation
Anxiety with benzodiazepine use
Eating disorders with stimulant use
ADHD with amphetamine pill consumption
Why We Use Dual-Diagnosis Treatment
Recognizing and diagnosing co-existing conditions is complex yet crucial. Addressing both at once leads to more successful outcomes. Treating just one ailment can intensify the other. This ends up elevating the risk of relapse.
If you try to self-medicate to treat anxiety, depression, or PTSD on your own, it can make them worse. When thought processing declines, people often use more substances, which makes it harder to stop without help.
Effective Mental Health Treatment
Most treatment centers follow a standard traditional 12-step approach. We help clients improve their well-being and stay sober using various methods. TRUE strives to provide individuals with the tools necessary to build their lives in recovery.
Our approach focuses on instilling lasting positive habits long after graduating from our program. These skills become valuable tools they can utilize in their daily lives.
Holistic Practices
We don't just treat mental illness or addiction. Holistic treatment entails caring for physical health, emotions, thoughts, and spiritual well-being.
Here are some of the onsite holistic therapies we offer:
Creative activities such as music and art therapy
Practicing yoga and meditation
Physical fitness with personal trainers
Movement therapy like dance, fitness, or martial arts
Animal therapy with horses
Acupuncture
Evidence-Based Practices
Dialectical behavior therapy (DBT) is an efficient psychotherapy that empowers managing emotions and improving interpersonal interactions.
Cognitive behavioral therapy (CBT) is a type of therapy that can help change negative behaviors and improve thinking. It often leads to a sense of calmness and increased happiness.
Eye movement desensitization and reprocessing (EMDR) is a helpful therapy for people who have experienced traumatic events. Using specific eye movements aids in reprocessing the negative memory. This promotes emotional healing.
Motivational interviewing (MI) is about having meaningful conversations with your therapist. These conversations encourage positive changes and help break harmful habits.
Rational emotive behavior therapy (REBT) gives individuals insight into how their thoughts affect their emotional well-being negatively. REBT changes this to a fresh perspective.
Acceptance and commitment therapy (ACT) enables individuals to become more aware of their emotions and decision-making.
Life coaches work with clients to help them create a fulfilling and purposeful life. Therapists and counselors focus on the psychological parts of mental illness. Our life coaches focus on practical strategies and skills to support clients in rebuilding their lives.
Relapse prevention helps you to avoid regressing after working hard on your mental health. Relapse prevention is a big part of our mental health program. After you graduate treatment, you'll have a custom aftercare plan.
Our Mental Health Treatment Programs
TRUE Addiction and Behavioral Health is located nearby in Murfreesboro, TN. We offer dual-diagnosis substance abuse and mental health services, including outpatient, intensive outpatient, partial hospitalization programs, and sober living housing.
Our programs are far enough away from your regular surroundings and the usual triggers impacting your well-being. Each of our programs is designed to integrate easily into a schedule.
Partial Hospitalization Program (PHP)
PHP is ideal for individuals needing intensive care but not inpatient residential treatment. This rigorous day program requires a weekly attendance of 9 a.m. to 4 p.m. from Monday through Friday. It helps you ease into your daily life with plenty of professional support.
You get to go home at night. This can mean a home in Hendersonville or another supportive environment like our sober living housing.
You spend your time in individual and group therapy, 12-step program immersion, and plenty of holistic activities. You receive case management, medical care, life coaching, and other support resources.
Intensive Outpatient Program (IOP)
Our IOP is the next level of care after PHP. This day program provides outpatient mental health care on a part-time schedule. You receive medication management and ongoing support through specialized therapeutic services.

Every day involves a combination of group therapy utilizing practical formats such as cognitive behavioral therapy (CBT) and onsite experiential therapies like yoga and creative exploration. Family therapy might be involved based on individual needs.
Sober Living Program
The real challenges begin outside of our treatment facility. Finding a place to live that supports your new lifestyle isn't always easy. Our accommodations in Murfreesboro, TN, are modern, upscale living spaces with private patios and airy rooftop decks with great views.
Beyond the vibrant surroundings, sober living maintains your motivation in recovery in a safe and structured environment. This transitional program complements our treatment programs like PHP. You have extra accountability and access to the treatment options you need.
You develop lasting relationships with others in recovery and learn about yourself. We offer four distinct levels of sober living to serve you at each stage of your journey.
Hospitals and Recovery Centers in Hendersonville, TN
In Hendersonville, several nearby mental health and addiction treatment centers are available. There's only one TRUE, though.
The short commute makes visiting family members or loved ones easy. At the same time, the distance is significant enough to give you a fresh new environment.
We've gathered some resources below if you're still deciding what works best for you.
Hospitals and Medical Services
Hendersonville Medical Center
262 New Shackle Island Rd, Hendersonville, TN 37075
Sumner Regional Medical Center
555 Hartsville Pike, Gallatin, TN 37066
TriStar Hendersonville Medical Center
355 New Shackle Island Rd, Hendersonville, TN 37075
TriStar Skyline Medical Center
3441 Dickerson Pike, Nashville, TN 37207
Mental Health and Recovery Centers
Aphesis House Inc
202 Forrest Park Road, Madison, TN. 37115
Camelot Care Centers Hendersonville
100 Commerce Drive, Suite B, Hendersonville, TN 37075
Mirror Lake Recovery Center
999 Girl Scout Road, Burns, TN 37029
Next Door Inc
402 22nd Avenue North, Nashville, TN. 37203
Phoenix Rising
1400 Kellow Street, Nashville, TN. 37208
Volunteer Bh Care Systems Mental Health Services
133 Indian Lake Road, Suite 103, 37075
Your Mental Health is Our Priority
If you're ready to begin the road to a healthier and brighter future, TRUE Addiction and Behavioral Health's treatment center is here to help. Our treatment programs give you the personalized care, tools, and support you or a loved one deserves.
Reach out now to take this life-changing step. Our admissions is here to answer your questions. Give us a call at (615) 338-6235 or send us an email at info@trueaddictionbh.org.
Verify Your Insurance Online
We are here to help. Contact us today and get the answers you need to start your journey to recovery!