Situated between two major cities, Nashville and Smyrna, is La Vergne, TN. The town's residents tell stories about the history of the name, which they say means green. That could be true because La Vergne turns green during the spring. Cedar trees, large lawns, and open green pastures can be seen for stretches.
With parks, including Veterans Memorial Park, Hurricane Creek Recreation Area, and Lake Forest Park, there is no shortage of community events. Outdoor activities are popular among the residents.
One lacking thing that has become a public health concern is top-rated mental health facilities in La Vergne, TN. The more rural an area, the more likely the residents will not have access to counseling services to combat mental health disorders. TRUE Addiction and Behavioral Health is looking to change that for the people of La Vergne.
The Truth Behind TRUE
TRUE Addiction and Behavioral Health was birthed to be the source of healing, restoration, and connection through love in all our services. This vision became a mission, then created a lifestyle that is now our heartbeat. We live and thrive every day to bring hope to all of those seeking a place of refuge from substance abuse and mental health disorders.
All of this is achieved by creating an environment to equip people to find the tools needed to change their long-term recovery outcomes from temporary to eternal. TRUE was established based on this principle, and it motivates us daily. We aim to pursue our "WHY" by providing leading mental health services at our treatment center.
We are driven by a passion to witness people achieve freedom from any affliction that keeps them from living with complete wellness. We provide an environment that creates a supportive healing platform that can transform the brokenhearted into being restored.
Our daily breath is to serve others with a purpose-driven mission to break the chains of mental illness. We help our clients establish hope, strength, faith, and love for a purpose-filled life.
Mental Health Conditions We Treat
Co-occurring substance use disorder (SUD) is when a person has a mental health disorder and a substance use disorder (SUD). To cope with the symptoms, they begin to abuse substances. A dual diagnosis by a mental health care team member is essential to ensure effective treatment.
The most common mental health disorders that we treat include the following:
Anxiety and mood disorders
Attention deficit hyperactivity disorder
Bipolar disorder
Conduct disorders
Major depressive disorder
Post-traumatic stress disorder
Schizophrenia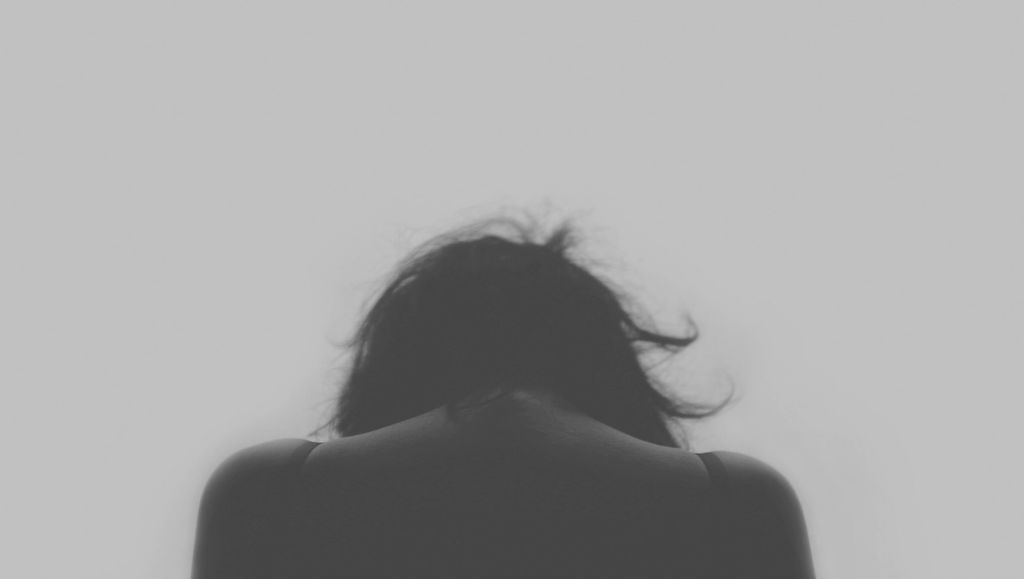 TRUE's Mental Health Treatment Programs
TRUE believes in supplying our clients with multiple levels of care while in our program. This leads to establishing long-term solutions for their aftercare to promote sustainable recovery.
TRUE is connected to local resources of community outreaches, churches, service work opportunities, and an environment that believes in celebrating moments of progress at all times.
Intensive Outpatient Program (IOP) is a flexible treatment option without an inpatient stay. Our clients get to maintain their daily routines while still addressing their needs. Hospitalization or inpatient treatment is not required for this program. IOP is an outpatient treatment that aims to stabilize mood swings, manage symptoms, and improve functioning.

Partial Hospitalization Program (PHP) is our more involved outpatient program. It involves rigorous daily attendance for 30 hours each week. We recommend this before starting IOP for a smooth transition. You still get to go home to your everyday life, so you don't miss anything.

Sober Living offers structured housing that provides additional accountability through drug tests and curfews. Sober living is often used with PHP and IOP and makes for an easier transition back to daily life and obligations.
TRUE's Mental Health Treatment Services
Our mission is to provide the highest quality of holistic and behavioral healthcare with the tools to support transformation, restoring their hearts and minds so their souls can heal and find a life filled with purpose.
Talk Therapies
We use evidence-based treatment because it is the gold standard in treatment. This framework is easy to adjust because it's been fine-tuned through comprehensive testing to treat various conditions.
Family Therapy helps treat mental illness. It provides understanding, support, and education for family members. It strengthens relationships by addressing the impact of mental illness on family dynamics.
Group Therapy is a respectful environment your therapist leads. It's a way to hone your communication skills and learn from the stories of others. You become a better listener and think outside of yourself. Fellowship is vital in early recovery.
Individual Therapy sessions are the time between just you and your therapist. You work through the personal aspects of your mental health disorder. You can focus on facing your challenges.
Life Coaching works with clients to help them create a fulfilling and purposeful life. While therapists and counselors focus on addressing the psychological aspects of mental illness, our life coaches focus on practical strategies and skills to support clients in rebuilding their lives.
Motivational Interviewing (MI) involves a non-judgemental and empathetic conversation with a therapist to help increase our clients' motivation to change their behaviors. By exploring each individual's values, goals, and concerns, the approach identifies and reinforces self-determination to begin making more positive changes.
Holistic Therapies
Holistic therapy is an umbrella term for using different holistic healing options. Holistic rehab blends alternative, time-tested therapies that complement traditional treatment methods.
Acupuncture is the ancient Chinese practice of acupuncture that involves the insertion of thin needles into specific points on the body. The therapist will determine where to place the needles based on individual needs. Once they do, the energy flow, known as Qi (pronounced "chee"), follows pathways throughout the body to restore balance and promote health and well-being.

Animal therapy allows interactions between humans and animals to stimulate physical, emotional, cognitive, and social well-being. We use horses that are tame and trained for therapy purposes. We incorporate them into various therapeutic settings to facilitate positive outcomes for individuals.

Art therapy can include drawing, painting, sculpting, and more. It promotes self-confidence and self-esteem, doesn't require dialogue, and is a judgment-free, safe space. Art therapy fosters self-reflection, self-discovery, and emotional release, allowing individuals to understand their mental health triggers and underlying issues. By integrating art therapy into a treatment plan, individuals can develop healthier coping mechanisms and improve overall well-being.

Movement therapy involves physical activities such as dance, fitness, or martial arts to support healing and recovery. It helps individuals express emotions, reduce stress, improve body awareness, and develop healthy coping strategies as part of their treatment.

Music therapy uses music and its elements to assist with addiction recovery and mental health disorders. Music has a unique ability to stimulate emotions, bring up good memories, and boost relaxation. In music therapy, individuals engage in activities such as listening, playing instruments, singing, or composing music. These activities can help individuals express their feelings, reduce stress and anxiety, and provide a healthy emotional outlet.

Yoga is a therapeutic practice that alleviates the symptoms of mental health disorders. We combine physical postures, breathing exercises, and meditation to encourage our clients to be in the present. Yoga is a holistic approach to physical, mental, and spiritual well-being.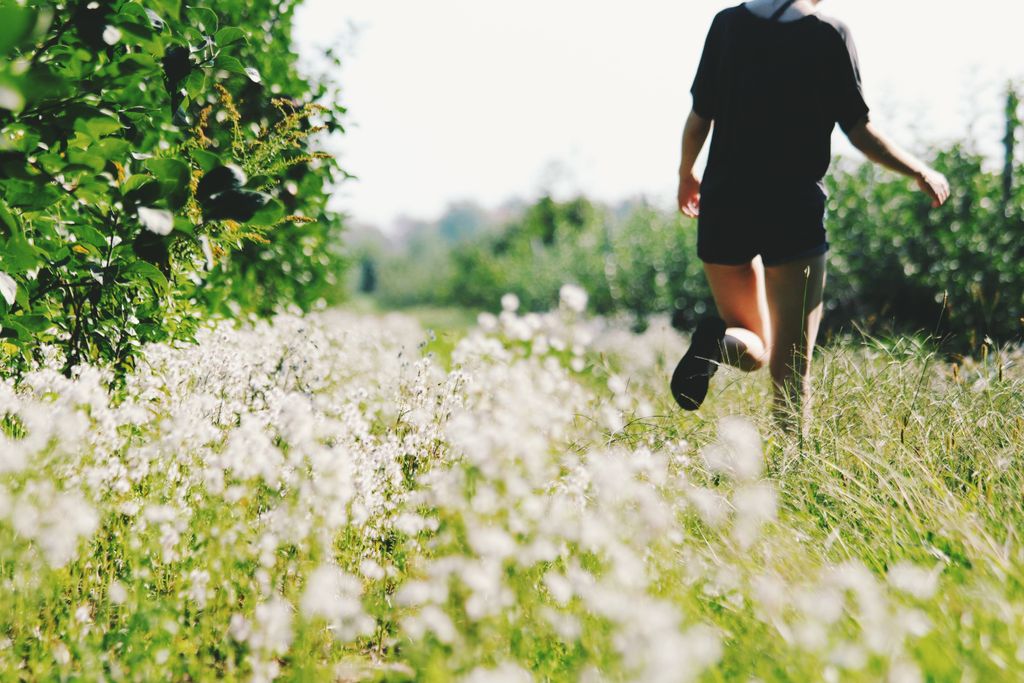 Hospitals and Recovery Centers near La Vergne, TN
Treatment is the first step in getting a handle on mental health. If you or someone you know might be suffering from a drug dependency condition, you need medical support from professionals who understand.
For some, managing mental health alone isn't possible. That's why seeking support from a treatment team who can develop a course of action is vital. Working collaboratively with each individual, treatment facilities can create a personalized plan to assist in long-term recovery.
Through proper medication, therapy, and support, individuals with substance can manage their behaviors and learn coping skills. From hospitals to rehabilitation centers to outpatient and inpatient treatment options, we provided options in and around La Vergne, TN.
Hospitals
TriStar StoneCrest Medical Center
(615) 768-2000
200 StoneCrest Blvd, Smyrna, TN 37167
TriStar Summit Medical Center
(615) 316-3000
5655 Frist Blvd, Hermitage, TN 37076
TriStar Southern Hills Medical Center
(615) 781-4000
391 Wallace Rd, Nashville, TN 37211
Vanderbilt Wilson County Hospital
(615) 444-8262
1411 W Baddour Pkwy, Lebanon, TN 37087
Saint Thomas Rutherford Hospital
(615) 396-4100
1700 Medical Center Pkwy, Murfreesboro, TN 37129
TriStar Centennial Medical
(615) 342-1000
2300 Patterson St, Nashville, TN 37203
Saint Thomas Midtown Hospital
(615) 284-5555
2000 Church St, Nashville, TN 37236
TriStar Hendersonville Medical Center
(615) 338-1000
355 New Shackle Island Rd, Hendersonville, TN 37075
Saint Thomas West Hospital
(615) 222-2111
4220 Harding Pike, Nashville, TN 37205
TriStar Skyline Medical Center
(615) 769-2000
3441 Dickerson Pike, Nashville, TN 37207
Mental Health Facilities
La Vergne Mental Health Center
6001 Lavergne Couchville Pike, Antioch, TN 37013
(615) 741-6308
Centerstone – Antioch Clinic
1819 Antioch Pike, Antioch, TN 37013
(615) 460-4454
Rolling Hills Hospital
2014 Hayes St, Franklin, TN 37064
(615) 807-4059
St. Thomas Rutherford Behavioral Health
1700 Medical Center Pkwy, Murfreesboro, TN 37129
(615) 396-8400
Mental Health Cooperative – Smyrna
115 Front St, Smyrna, TN 37167
(615) 743-1555
Centerstone – Murfreesboro Crisis Stabilization Unit
501 Memorial Blvd, Murfreesboro, TN 37129
(615) 460-4454
Cedar Grove Residential Treatment Center
1649 Lascassas Pike, Murfreesboro, TN 37130
(615) 898-7884
Recovery Centers for Addiction Treatment
Samaritan Recovery Community
(615) 244-4802
319 South 4th Street, Nashville, TN 37206
The Ranch Tennessee
(844) 876-5881
6107 Pinewood Rd, Nunnelly, TN 37137
Integrative Life Center
(615) 891-2226
1104 16th Ave S, Nashville, TN 37212
Cumberland Heights
(800) 646-9998
8283 River Road Pike, Nashville, TN 37209
Get Support Today
If you or a loved one needs support treating mental illness, we encourage you to contact TRUE Addiction and Behavioral Health. We offer a state-of-the-art facility where you can understand mental health disorders, gain coping skills, and improve your life.
Our compassionate and experienced staff members are dedicated to helping you or a loved one learn coping skills, emotional regulation, and triggers. Reach out today to begin your journey at (615) 338-6235 or email us at info@trueaddictionbh.org.
Verify Your Insurance Online
We are here to help. Contact us today and get the answers you need to start your journey to recovery!