Mount Juliet is a suburb of Nashville with a rising population of 35,000. The low cost of living and suburban charm make it a place many people are moving to.
As Wilson County grows, so does the need for mental health services. 15.6% of the county has frequent mental health distress. 20% of its residents on Medicare have a depression diagnosis. 9.5% of the county has no health insurance. There is a growing need for integrated mental health facilities in Mount Juliet, TN.
Mental illness and substance abuse often occur together. Wilson County has seen overdose deaths reach a record-breaking 79 deaths in 2020. This was out of its 240 overdoses.
You are not alone if you or a loved one is struggling with mental health issues and live in or near Mount Juliet. We've brought together six established mental health care centers in Mount Juliet to make this process easier. Knowing the types of treatment available optimizes the direction of a life-changing decision.
At a Glance: Top Mount Juliet Mental Health Facilities
Finding local mental healthcare shouldn't be stressful. The list below provides six of the area's top mental health facilities for Mount Juliet residents and how to contact them.
TRUE Addiction and Behavioral Health
730 Middle Tennessee Blvd, Suite 10, Murfreesboro, TN 37129
(615) 802 6460

Cumberland Heights – Mount Juliet
541 N Mt Juliet Rd, Mt. Juliet, TN 37122
(615) 857-4173

Cedar Recovery
2636 North Mount Juliet Road, Mount Juliet, TN, 37122
(855) 648-6409

Connect Counseling, LLC
2031 N. Mount Juliet Rd. Ste. 201 Mount Juliet, TN 37122
(615)-438-3615

Bluespring Behavioral Health LLC
630 Pleasant Grove Road, Mount Juliet, TN 37122
(615) 823-4041

Centerstone
1921 Ransom Place, Nashville, TN 37217
(888) 291-4357
Mental Health Facilities in Mount Juliet
To narrow your search, here are some key details about each of the treatment centers in Mount Juliet and how to reach out to them.
1. TRUE Addiction and Behavioral Health
TRUE Addiction and Behavioral Health is a leading dual-diagnosis treatment facility near Mount Juliet. TRUE treats men and women with complex mental health and substance abuse disorders.
The state-of-the-art treatment facility offers care at each level. They ease clients from residential treatment into intense outpatient programs like partial hospitalization programs (PHP) and intensive outpatient (IOP). An hour's drive gives the unique advantage of a fresh setting without stress and travel preparation.
TRUE's heartbeat is to transform lives beyond recovery rooms. Their services reflect this. From 12-step facilitation and family therapy — lasting support is emphasized through relapse prevention, recovery, and life coaching with specialized treatments like solution-focused brief and motivational interviewing.

TRUE Addiction was founded by individuals with first-hand experience navigating the gaps missing in Tennessee's mental and addiction healthcare.
Contact Information for TRUE Addiction and Behavioral Health:
730 Middle Tennessee Blvd, Suite 10, Murfreesboro, TN 37129
(615) 802 6460
www.trueaddictionbh.org
2. Cumberland Heights – Mount Juliet
Cumberland Heights is an outpatient treatment center with a detailed roster of approaches to care. They use a "no wrong door" approach, helping adults and young adults. They provide these services through their intensive outpatient and outpatient programs.
The services within the programs are wide-ranging to manage various issues. These include anger management, motivational interviewing, relapse prevention, and trauma-related counseling.
They offer additional outpatient support like medication-assisted therapy (MAT), conduct drug screenings, and help locals in Mt. Juliet transition back to the community to live healthy, fulfilling lives.
Contact Information for Cumberland Heights:
541 N Mt Juliet Rd, Mt. Juliet, TN 37122
(615) 857-4173
3. Cedar Recovery
Cedar Recovery's comprehensive approach addresses one of Tennessee's biggest problems. Their mission is to repair local communities impacted by the opioid epidemic.
They treat opioid addiction with personalized plans that consider all aspects of the individual's addiction to the narcotics. They use evidence-based methods that combine medications approved for opioid use disorder (OUD) and therapies for optimal, long-lasting recovery. Utilizing information about the person addresses the underlying needs that contribute to OUD.

Contact Information for Cedar Recovery:
2636 North Mount Juliet Road, Mount Juliet, TN, 37122
(855) 648-6409
4. Connect Counseling Center, LLC
Connect Counseling is a mental health center with extensive counseling services with a focus on group counseling. They treat complex trauma, anxiety, and family relationships, among other care areas. The Mt. Juliet location is committed to serving the needs of families, couples, adolescents, and children. For the youngest ages, they provide play therapy and sand tray therapy.
The center's holistic approach includes various expressive techniques, such as art therapy and walk-and-talk therapy. The facility offers easy access to residents of Mt. Juliet, Hermitage, Lebanon, and surrounding areas.
Contact Information for Connect Counseling, LLC:
2031 N. Mount Juliet Rd. Ste. 201 Mount Juliet, TN 37122
(615)-438-3615
5. Bluespring Behavioral Health LLC
Bluespring Behavioral Health is a private mental health recovery center in Mount Juliet. They focus on evaluations and treating children and young adults with autism spectrum disorder (ASD) and other developmental disabilities like attention deficit hyperactivity disorder (ADHD).
Their hands-on approach uses applied behavior analysis (ABA) services to enrich lives in outpatient programs. Their outpatient focus is on evidence-based behavioral therapy with ongoing support services. The behavioral health center is devoted to fostering a healthier community in Mt. Juliet and communities nearby.
Contact Information for Bluespring Behavioral Health LLC:
630 Pleasant Grove Road, Mount Juliet, TN 37122
(615) 823-4041
6. Centerstone Nashville
Centerstone is a non-profit outpatient mental health system about 10 miles from Mt. Juliet. They treat adults and children of all ages, utilizing evidence-based practices with technology.
They provide extensive services, from crisis services, mental well-being counseling, and substance abuse disorder treatment to residential and inpatient care. For clients who cannot travel in person, there is telehealth for mental health treatment to improve access to Nashville's suburbs.
The center has high-quality, culturally competent programs for the military community. They customize their psychotherapy for mental health conditions affecting veterans, like depression and post-traumatic stress disorder (PTSD).
Contact Information for Centerstone:
1921 Ransom Place, Nashville, TN 37217
(888) 291-4357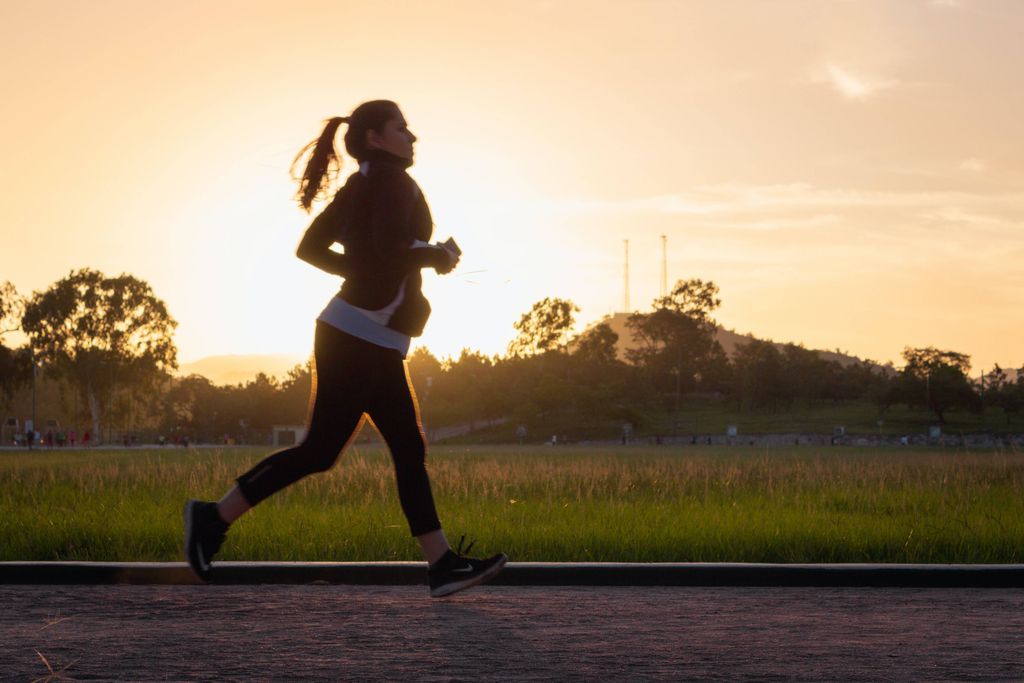 Criteria for Assessing Mental Health Services in Mount Juliet
The types of programs and services offered are essential to address what is contributing to your challenges. A well-rounded approach can guide your search and help streamline your search.
A facility that offers proven and results-driven treatments for long-term recovery signals attention to quality beyond standards. A mixture of the most current, proven, evidence-based therapies and holistic treatments takes skill. Substance use and mental wellness are complicated and connected.
Mental health care is no easy task to address genuinely. A center that goes beyond the surface to nurture the mind, body, and soul means better outcomes. Incorporating multiple styles of individual counseling with cutting-edge treatment services like brain mapping and experiential therapy indicates the importance of not using a one-size-fits-all approach.
Considerations When Choosing a Mental Health Facility in Mount Juliet
Accreditation: Can you trust the quality of care? Look for facilities accredited by reputable organizations like the Joint Commission or CARF.
Staff Credentials: Your treatment team should consist of qualified, experienced mental health clinicians. They should have areas of expertise and evidence of continued education to stay abreast of the latest practices.
Treatment Programs: Consider diverse evidence-based options that unite traditional therapies with other proven and hands-on approaches like experiential therapy.
Aftercare and Ongoing Support: A facility should offer continued support and resources post-rehab. This can include group therapy, recovery coaching, 12-step facilitation, non-step meetings, and family therapy.
Cost and Insurance: Evaluate the rehab center's total cost and accepted healthcare insurance policies. If you need a flexible payment plan, find out if they offer one.
Location: Consider the center's location. Whether you stay in town or travel a few miles outside of it, a recovery center should promote healing in a safe and peaceful space.
Client Reviews: Read client reviews and testimonials on third-party websites like Google. This gives honest insight into the facility's reputation and former clients' experiences.
Dual-diagnosis addiction treatment programs provide integrated care for co-occurring substance use disorders and mental health conditions. You'll find many treatment facilities around Lebanon only treat one or the other.
TRUE knows addressing both is essential for the best recovery results. 9.2 million U.S. adults live with the effects of both. Our mental health experts utilize evidence-based therapies, such as cognitive-behavioral therapy (CBT) and holistic recovery and skills groups.
We address both disorders and promote mental health. You'll also receive comprehensive aftercare planning and relapse prevention training.
FAQ: Navigating Mental Health in Mount Juliet
Mt. Juliet's location puts the road to recovery within a reasonable distance. Outpatient programs don't have to be standard. You can have access to services and resources often exclusive to inpatient care.
Where can I find the best services for mental health conditions near Mount Juliet?
To find the best treatment centers in Mt. Juliet, it is essential to research facilities that respected organizations like the Joint Commission or CARF accredited. These centers should have qualified professionals on their teams in areas they specialize in.
How long will my behavioral health treatment last?
This timeframe for treatment at a comprehensive recovery center in Mt. Juliet varies depending on the center and the individual's needs. Some inpatient programs last up to 90 days, and others may span several months. Other less intense outpatient programs run 60 to 30 days.
What other ways is my mental health treatment supported?
A reputable recovery program takes advantage of all resources available. This can include local community outreach groups, churches, and volunteer opportunities. This enhances the experience and a genuine sense of connection.
Celebrating milestones in programs through monthly festivities, get-togethers, and inspiring speakers. Recovery should go beyond just a center. It's where you can reshape your body and mind, discovering your true self.
Recap: Mount Juliet's Top-Ranked Mental Health Centers
The top mental health care centers in Mount Juliet, Tennessee, and the surrounding areas offer various engaging treatment options to heal the whole self. Whether you stay in town or travel an hour up the road for a fresh change is up to you.

These include affordable and flexible outpatient programs at every level of care. They are designed to support individuals struggling to achieve health and wellness. You can regain your freedom through recovery.
Leaving Mount Juliet might seem intimidating at first. We understand this, and we want to remove this uncertainty. Our flexible scheduling options allow you to maintain personal commitments while receiving proper care. Each part of our program is tailored to integrate you into the next seamlessly. 
Verify Your Insurance Online
We are here to help. Contact us today and get the answers you need to start your journey to recovery!