Nolensville, Tennessee, is a small town about 22 miles southeast of Nashville. The city provides the residents with a rural backdrop in a small town setting. Many of the homes have been in families for years. In a town as small as Nolensville, the neighbors tend to know the families around them and aspects of their day-to-day lives.
While green space and farmland are abundant, access to a mental health facility in Nolensville, TN, is less accessible. Even though mental health disorders are as prevalent in small towns as in bigger cities, the disparity between access is not the same.
Approximately one-fifth of the people living in rural areas have a mental illness. That equates to about 6.5 million people in the U.S. Access to proper mental health centers for treatment lacks resources and experienced staff. The number of centers using the latest trends in treatment is few.
Seeking treatment centers for both mental illness and possible co-occurring addiction treatment is a dire need for the residents of Nolensville, TN. TRUE Addiction and Behavioral Health understands this and has the resources to turn around the lives of many suffering.
Benefits of Going Outside of Nolensville for Mental Health Treatment
Even though leaving the comforts of a small town such as Nolensville, where everybody knows your name, seems unreasonable, the long-term benefits to your well-being could provide you access to healthcare that could help you, your friends, and your loved ones.
Below is a glimpse into the benefits of seeking treatment a short distance away.
Insurance and Cost – Rural residents are less likely to be insured for mental health services. Some rural residents are not able to afford the cost of insurance or the cost of out-of-pocket health services. Furthermore, healthcare providers in rural areas are less likely to recognize a mental illness and understand the importance of a dual diagnosis.

Dual Diagnosis — Many individuals with mental health conditions also have co-occurring substance abuse conditions. This dual diagnosis requires both substance abuse treatment and mental health care that might be outside your hometown's comfort.

Certifications and Accreditations – There is a shortage of healthcare professionals in all areas. The most qualified and board-certified professionals will choose to work closer to the metro and the urban regions. In addition, you want to receive treatment from a Joint Commission or otherwise accredited treatment facility.

Evidence-based Therapies – Evidence-based treatment programs are recognized by the Substance Abuse and Mental Health Services Administration (SAMHSA). Alternative treatments such as holistic therapy and other forms of psychotherapy are usually not offered in rural areas.

Cultural Competence – Culturally competent therapy considers race, ethnicity, sexual orientation, and gender. Finding a program that addresses your specific needs can improve your chances of success.
Confidentiality — Stigma may be attached to receiving mental healthcare in a small community. When people know you or your family wherever you go, you might feel shame in receiving treatment. You should not.
Triggers — Triggers are familiar places, social settings, and people. They can worsen your condition or cause you to relapse when treatment is completed at home.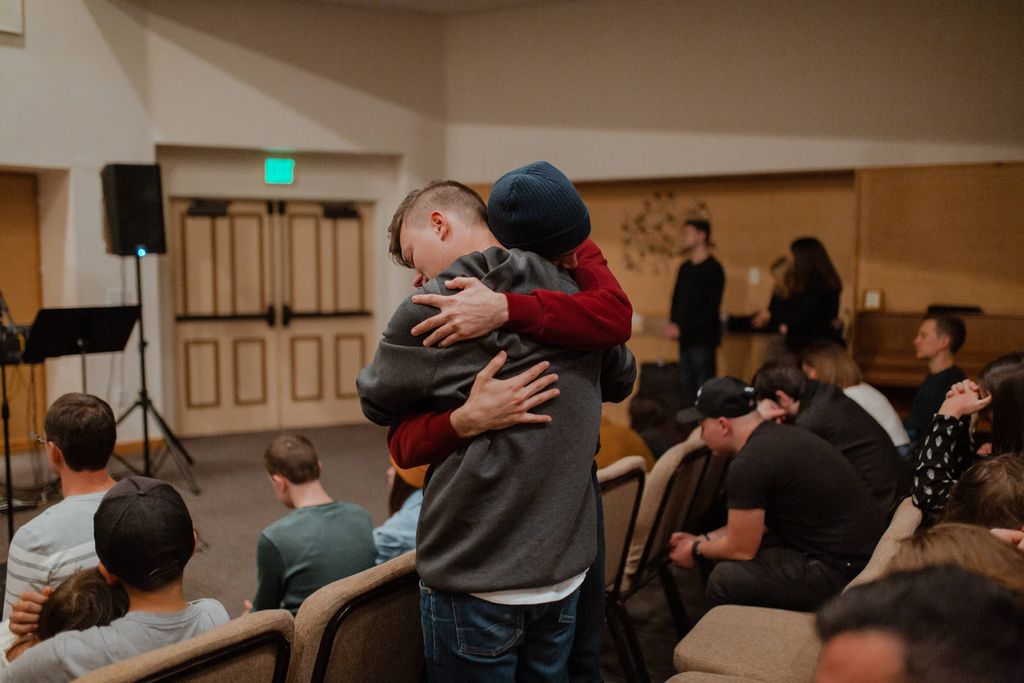 Common Mental Health Disorders
Acute stress disorder is typically short-lived and lasts about a month. Individuals have an intense and dysfunctional response to a traumatic event. 5-20% of people who experience trauma have a bout of acute stress disorder.
Attention Deficit Hyperactivity Disorder (ADHD) is a brain development condition. It impacts how a person pays attention, control their impulses, and how active they are. Approximately 10 million adults have ADHD. It usually starts in childhood and can continue into adulthood. People with ADHD have trouble staying focused, keeping still, and controlling their actions.
Anxiety is a mental health disorder associated with excessive fear and worry. This mental disorder can lead to physical symptoms, including sweating, headaches, and rapid heart rate.

Bipolar Disorder presents as extreme mood swings. These mood swings include racing thoughts, hyperactivity, and excessive energy. Many individuals also tend to have bouts of depression, where they feel a sense of hopelessness and despair. Often, these episodes can last for days or even weeks.
Major depressive disorder (MDD) is the most common type of depression. The symptoms include feelings of sadness, loss of interest in activities once found enjoyable, changes in eating habits, disruptive sleep patterns, and trouble concentrating, even on routine tasks.
Psychotic disorder is a term used to explain a set of mental illnesses. Individuals with a psychotic disorder experience episodes of psychosis. That's when they become disconnected from reality. Changes occur in thinking, emotions, and behavior. Perception is also affected, and distinguishing between reality and the tricks the mind plays is as well.
Obsessive-Compulsive Disorder (OCD) is when individuals have obsessive thinking patterns, including unwanted thoughts, images, or urges that make them anxious or distressed. Other examples of OCD can include fear of contamination, doubts about completing a task, or thoughts of aggression. Individuals with OCD often have significant difficulty pushing away or ignoring these thoughts.
Panic Disorder is an anxiety disorder that presents as recurring or unexpected panic attacks. Panic attacks can happen to individuals with other mental disorders. The difference with panic disorder is that panic attacks occur frequently and come with behavioral changes. Those changes can include trouble breathing, racing heart, trembling, and feelings of terror.
Post-Traumatic Stress Disorder (PTSD) occurs when one has been exposed to traumatic events, such as war, natural disasters, sexual and physical abuse, or accidents. Symptoms include recurring memories of the traumatic event or experience, mood changes, and constant anxiety. Approximately 13 million people in the U.S. have PTSD.
Signs of a Mental Health Disorder
The signs of mental illness vary depending on the specific disorder. Also, a person's preexisting medical status and underlying health conditions impact how mental illness will present itself in each person. Mental health conditions may manifest differently; not everyone displays the same symptoms.
However, some common signs of mental illness include the following:
Changes in mood, including feelings of sadness, hopelessness, irritability, anger, or mood swings that are not typical for an individual
Anxiety and excessive worry lead to physical symptoms of rapid heartbeat, changes in blood pressure, or sweating
Avoiding social interactions and activities while isolating yourself from people and settings you once found enjoyable
Insomnia and difficulty falling or staying asleep
Noticeable weight loss or gain
Trouble concentrating, inability to make decisions, focus, or remember routine information, along with difficulty organizing thoughts
Hearing voices or seeing things that aren't there
Unexplainable headaches, stomach aches, and other pain that doesn't correlate to a medical issue
Feelings of guilt or worthlessness
Neglecting personal hygiene or appearance
Resorting to substance abuse to cope with any of the above symptoms
The TRUE Decision
We are driven by a passion for witnessing people achieve freedom from mental health conditions that keep them from living a positive lifestyle of purpose and well-being. We provide an environment that creates a supportive healing platform that can transform the brokenhearted into being restored.
Our daily breath is to serve others with a purpose-driven mission to break the chains of the hopeless and establish strength, faith, and love for you to find a connection to having a better quality of life.
TRUE is a half-hour drive to Nolensville in Murfreesboro. That distance can be enough to get your life back on track and moving in a positive direction. We will help you gain the coping skills to overcome living with a mental health disorder.
Our Mental Health Programs
Those needing intensive care but not completing 24/7 care can utilize our partial hospitalization program (PHP). This structured day program takes about 30 hours a week. It allows clients to ease into recovery.

You attend daily inpatient treatment sessions and go home at night. This can mean staying home or in another supportive environment, such as sober living. Everyone's situation is different, so we understand flexibility matters.
Key features include the following:
Individual and group therapy
Medication management
Case management
Tailored therapeutic activities
A strong commitment from the client to their recovery journey
Our intensive outpatient program (IOP) bridges inpatient care and traditional outpatient treatment.

Key features include the following:
Continue living in a supportive environment
Attend treatment sessions on a part-time schedule
Maintain their work or school schedules
Receive individual and group therapy, medication management, and other therapeutic activities.
Our sober living homes are more than just a residence. They're an essential step toward sustainable recovery.
Key features include the following:
Structured housing with accountability measures, like drug tests and curfews
The chance to transition smoothly back into everyday life
Peer support groups are crucial for maintaining sobriety
Integration with our PHP and IOP for a seamless treatment experience
Our Mental Health Services
At TRUE, we provide a comprehensive range of treatments. We tailor these to meet the unique needs of each individual. We use both classic and cutting-edge methods to treat mental health conditions effectively.
Cognitive behavioral therapy (CBT) is effective in helping you change your thoughts and actions, improving your emotions and behavior.
Dialectical behavioral therapy (DBT) is about helping you manage intense emotions and improve your relationships. We'll give you tools to address these challenges better and help you lead a more balanced life.
Holistic therapy allows you to explore different activities. These include yoga or creative tasks to determine what makes you feel most fulfilled.
12-step facilitation groups provide guiding principles by which to live. The program is similar in format to Alcoholics Anonymous (AA) and Narcotics Anonymous (NA).
Relapse prevention helps you spot what might tempt you back into those habits. We teach you how to replace negative behaviors with positive actions.
Local Resources
If leaving Nolensville to receive treatment services is not possible for your life, we've provided a list of helplines and rehab centers that can offer you a jumpstart on recovery.
Helplines
Substance Abuse and Mental Health Services Administration (SAMHSA) National Helpline
Confidential free help from public health agencies to find substance use treatment and information.
(800) 662-4357
Tennessee Redline
A referral service to addiction treatment for people and their families looking for help for substance use disorder
(800) 889-9789
Tennessee National Rehab Hotline
Available 24/7, the hotline is free and anonymous for any resident to receive assistance with addiction.
(866) 210-1303
DMHSAS 24/7 Helpline
A group dedicated to reducing alcohol consumption statewide and offering free services
(855) 274-7471
Rehab Centers
TriStar StoneCrest Medical Center
200 StoneCrest Blvd, Smyrna, TN 37167
Williamson Medical Center
4321 Carothers Pkwy, Franklin, TN 37067
Vanderbilt University Medical Center (One Hundred Oaks)
719 Thompson Ln, Nashville, TN 37204
Saint Thomas Midtown Hospital
2000 Church St, Nashville, TN 37236
Ascension Saint Thomas Rutherford Hospital
1700 Medical Center Pkwy, Murfreesboro, TN 37129
Tristar Centennial Medical Center
2300 Patterson St, Nashville, TN 37203
Get Mental Health Treatment Now
TRUE Addiction and Behavioral Health offers effective treatment solutions. Deciding to move outside your comfort zone can improve your overall wellness. The best treatment facility for you is one with the treatment that fits your needs.
Our admissions team is happy to hear from you and ready to help answer your questions. Reach out today to begin your journey at (615) 338-6235 or email us at info@trueaddictionbh.org.
Verify Your Insurance Online
We are here to help. Contact us today and get the answers you need to start your journey to recovery!