Portland, TN, is a small town in northern Tennessee, Sumner County. It has a population of just over 13,000 residents. Living in a close community provides a sense of reassurance. However, staying close to home can make attending a mental health facility in Portland, TN, challenging.
Separating yourself from the places, settings, and people that can trigger your mental health symptoms can make receiving the proper care you need hard. In addition, people with a mental health disorder often have a substance abuse disorder (SUD). This develops as a means of coping with their symptoms. This requires a dual diagnosis that needs special treatment.
Leaving home and traveling an hour to Murfreesboro, TN, to receive care from our addiction treatment center can improve your quality of life. A treatment plan that addresses your unique needs from treatment providers who answer your concerns is vital.
What to Consider in a Mental Health Facility
Attending addiction treatment and mental health rehab centers requires a physical and mental commitment. Not only that, but you must also dedicate time and money. The inpatient or outpatient treatment facility you choose will decide much for your life.
Leading drug rehab and mental health centers in Tennessee know what it takes to ensure the proper treatment options for your well-being. What works for one person may not work for another, so you want to choose a facility that takes an individualized approach.
The medical advice that premier treatment centers provide should be a holistic approach. Your treatment program should include evidence-based options recognized by the Substance Abuse and Mental Health Services Administration (SAMHSA).
Program options should address medical detox, inpatient treatment, and outpatient programs. Rehab facilities offering these options are better equipped to provide comprehensive care at their recovery center.
Loved ones near you in recovery can make isolation feel less apparent. But if your schedule and responsibilities allow you to do so, leaving Portland can enable you to focus on a recovery program that can provide you with long-term recovery.
Why Choose TRUE Addiction and Behavioral Health
Our concepts move our clients away from sitting indoors all day and move them in multiple avenues to find solutions through our rehab programs.
We have a set of values that guide each client we serve.
Transformation: Challenging people to be willing to change into the person they have dreamed of becoming and changing their beliefs into a life of TRUE purpose and value. 

Connection: Creating an environment for a person to find their TRUE authentic self, connecting to love, honesty, integrity, passion, and purpose, all while being in a conducive, safe place of refuge.

Courage: A  daily reprieve to find the strength to pursue your hopes and believe you can do it by being persistent without relenting to achieve the result you sought to find. 

Consistency: Having faithfulness to be firmly grounded and rooted into your just cause to locate purpose and the TRUE meaning in life. 

Love: Having no judgment, being kind, gentle, patient, not resentful, forgiving, understanding, compassionate, and sacrificing to serve others, all while being TRUE to self. 

Community: Developing a TRUE meaning of belonging without judgment on their values, goals, and beliefs. 

T.R.U.E: Transforming Roots Unto Eternity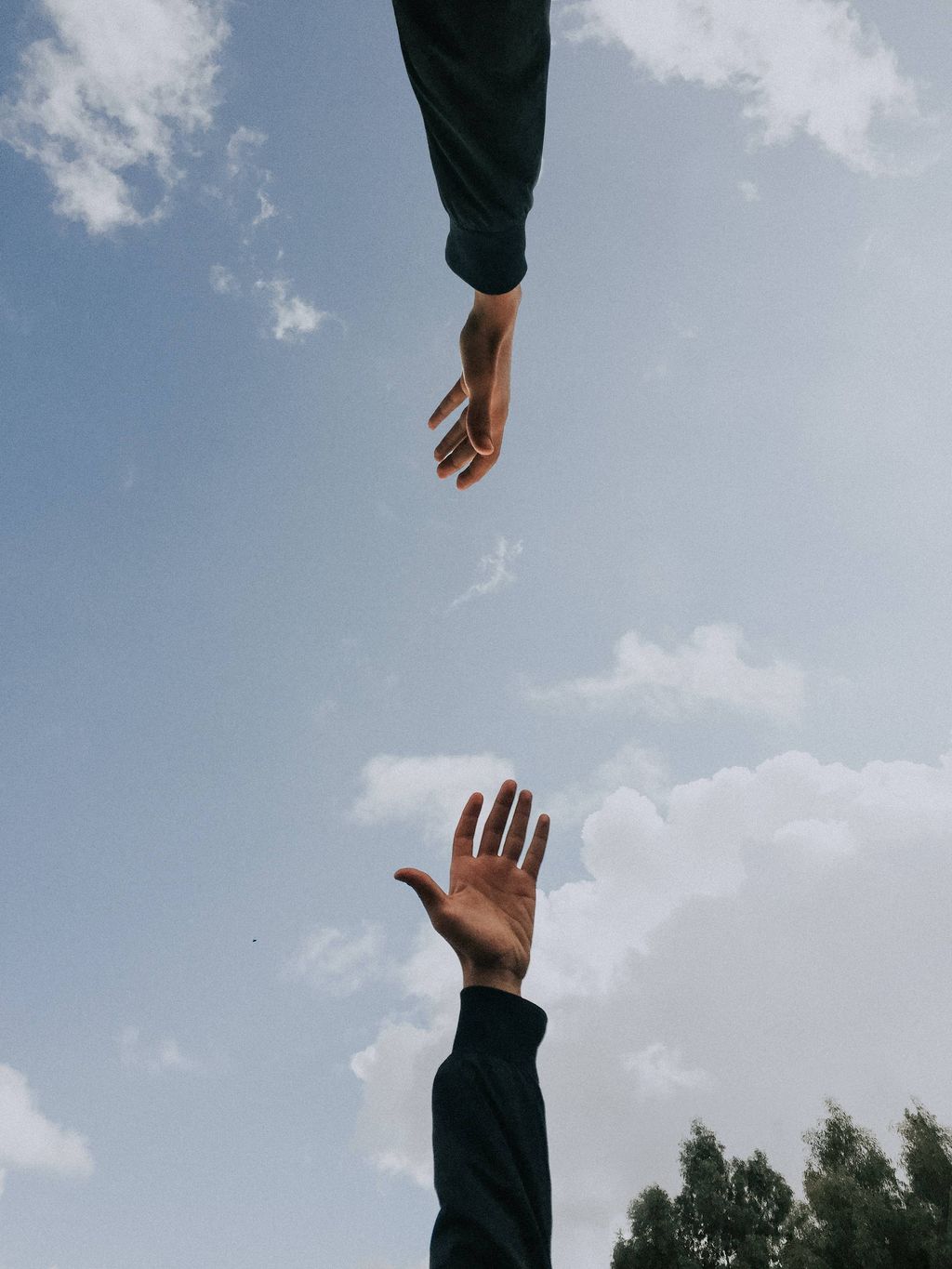 Our Drug Rehab Treatment Programs
The treatment team will develop individualized goals. Working collaboratively with each individual, our treatment facility can develop a plan beyond a standard model and create a personable and actionable set of guidelines instead.
Through proper medication and support, individuals with an addiction or mental illness can manage their symptoms and reduce the negative impact of behaviors on their lives.
Our partial hospitalization program (PHP) is the most involved outpatient program. PHP transitions you into daily life. Individuals receive intensive daytime mental health support while balancing their daily lives.

PHP is more cost-effective than a residential or inpatient program. This flexible solution offers intensive therapies for mental health and co-occurring substance abuse challenges.
You attend during the day and return home at night. PHP incorporates individual, group, and family therapy and medication management.


We designed our intensive outpatient program (IOP) for clients moving from PHP. This flexible, cost-effective approach balances recovery and everyday routines.

IOP is like PHP but less rigorous. You attend treatment sessions for a few hours multiple times a week. IOP eases the process of re-integrating into life with our guidance and support. During your time at the facility, 12-step meetings, support groups, and peer interaction are a focus.


Sober living offers a safe and stable living space for individuals recovering. This support-based housing allows you to attend PHP or IOP at our center. Part of our housing program includes 12-step meetings, weekly group meetings, and monthly recreational activities.
Sober living is an opportunity to participate in regular meetings and set curfews, substance testing, transportation for treatment, and rewarding activities like volunteering. These elements lay a solid path to sustained recovery.
Our Drug Rehab Treatment Services
At TRUE, we provide a comprehensive range of treatments. We tailor these to meet the unique needs of each individual. We use both classic and cutting-edge methods to treat mental health conditions effectively.
Cognitive Behavioral Therapy (CBT) is effective in helping you change your thoughts and actions, improving your emotions and behavior.

Dialectical Behavioral Therapy (DBT) is about helping you manage intense emotions and improve your relationships. We'll give you tools to address these challenges better and help you lead a more balanced life.

Rational Emotive Behavior Therapy (REBT) helps individuals understand unhelpful thoughts that can lead to negative emotions or behaviors. REBT focuses on the moment and what a person is feeling. The root of the adverse emotions is addressed so that self-sabotaging behavior can taper off.

Acceptance and Commitment Therapy (ACT) combines mindfulness and acceptance strategies. The idea behind ACT is to focus on helping individuals develop mental and emotional flexibility and avoid making risky decisions.

Holistic Therapy allows you to explore different activities. These include yoga, fitness, nutrition, or creative tasks to determine what makes you feel most fulfilled.

12-Step Facilitation groups provide guiding principles by which to live. The program is similar in format to Alcoholics Anonymous (AA) and Narcotics Anonymous (NA).

Relapse Prevention helps you in aftercare to spot what might tempt you back into adverse habits. We teach you how to replace negative behaviors with positive actions.

Recovery coaches are trained professionals who provide guidance, encouragement, and accountability to individuals seeking to overcome their mental health disorders and maintain long-term recovery. They provide another level of accountability, addiction education, and life skill development.

Motivational Interviewing (MI) also serves as a helpful approach for individuals struggling with substance abuse and mental health conditions. Motivational interviewing involves a non-judgemental and empathetic conversation with a therapist to help increase our clients' motivation to change their behaviors. By exploring each individual's values, goals, and concerns, the approach identifies and reinforces self-determination to begin making more positive changes.
Local Resources for Portland, TN
If traveling to Murfreesboro doesn't work with your current responsibilities, we've provided helplines that offer confidential help, hospitals, and other resources to start your recovery journey.
Helplines
Substance Abuse and Mental Health Services Administration (SAMHSA) National Helpline
Confidential free help from public health agencies to find substance use treatment and information.
(800) 662-4357
Tennessee Redline
A referral service to addiction treatment for people and their families looking for help for substance use disorder
(800) 889-9789
Tennessee National Rehab Hotline
Available 24/7, the hotline is free and anonymous for any resident to receive assistance with addiction.
(866) 210-1303
DMHSAS 24/7 Helpline
A group dedicated to reducing alcohol consumption statewide and offering free services
(855) 274-7471
Hospitals
Centennial Women's Group
300 Steam Plant Road, Suite 370, Gallatin, TN 37066
Hendersonville Medical Center
355 New Shackle Island Rd, Hendersonville, TN 37075
NorthCrest Medical Center
100 NorthCrest Dr, Springfield, TN 37172
Sumner Regional Medical Center
555 Hartsville Pike, Gallatin, TN 37066
Sumner Station Emergency Department
225 Big Station Camp Boulevard, Gallatin, TN 37066
TriStar Hendersonville Medical Center
355 New Shackle Island Road, Hendersonville, TN 37075
TriStar Hendersonville Medical Center – Gallatin Clinic
300 Steam Plant Road, Gallatin, TN 37066
Tristar Portland ER
105 Redbud Drive, Portland, TN 37148
TriStar Skyline Medical Center
3441 Dickerson Pike, Nashville, TN 37207
Mental Health Faciliites
Centerstone
332 Sumner Hall Dr, Gallatin, TN 37066
Counseling & Wellness Associates
458 N Broadway # B, Portland, TN 37148
Cumberland Mental Health Center
510 E Main St, Gallatin, TN 37066
Kris Marowski, M.Ed, LPC/MHSP, NCC
816 S Broadway, Portland, TN 37148
Manley Counseling and Consulting
621 S Broadway, Portland, TN 37148
Portland Wellness Center
105 E Market St, Portland, TN 37148
Signature HealthCARE of Portland Rehab & Wellness Center
215 Highland Cir Dr, Portland, TN 37148
TriStar Portland ER
105 Red Bud Dr, Portland, TN 37148
Trust TRUE for Mental Health Treatment
TRUE Addiction and Behavioral Health offers effective treatment solutions. Deciding to move outside your comfort zone can improve your overall wellness. The best treatment facility for you is one with the treatment that fits your needs.
Our admissions team is happy to hear from you and ready to help answer your questions. Reach out today to begin your journey at (615) 338-6235 or email us at info@trueaddictionbh.org.
Verify Your Insurance Online
We are here to help. Contact us today and get the answers you need to start your journey to recovery!