Mental health care is an integral part of overall health. Despite this, it remains largely overlooked in many communities across the country. Tennessee is no exception. In Tennessee, 937,000 adolescents, young adults, and older residents have a mental health condition.
252,000 adults have a severe mental illness. 1,161 lives were lost to suicide in the last year. Over 3 million adults in the state live in an area without enough mental health professionals. The state ranks 40th in the U.S. for mental health care access. This can make finding a reputable mental health facility in Lebanon, TN, daunting.
TRUE Addiction and Behavioral Health understands this challenge. Finding individualized services to heal the entire self is essential. We have prepared information and resources to find a mental health center to help you navigate this journey.
Signs of Mental Illness
Here are some indicators that you or someone you know may be facing challenges with their well-being:
Feeling constantly sad, anxious, or empty
Increased irritability
Overwhelming feelings of hopelessness
Strong feelings of guilt, self-criticism or vulnerability
Loss of interest or pleasure in activities that were once enjoyed
Decreased energy or persistent fatigue
Slow speech patterns
Difficulty with concentration, memory, or decision-making
Disturbed sleep patterns, either waking up early or excessive sleeping
Changes in appetite or body weight
Physical discomfort such as pain, headaches, or stomach issues without a known cause that continues despite interventions
Proximity of Lebanon to TRUE
Lebanon, TN, is about 25 miles east of Nashville and less than an hour's drive south to TRUE in Murfreesboro, TN. The attractive suburb is often called "Cedar City" because of the many cedar trees that fill its 38-mile area. Cumberland University and the original Cracker Barrel call Lebanon home.
If you need mental health support in Lebanon, TN, some facilities can help. The road to recovery doesn't have to be complicated. Take U.S. Route 231 southbound to Murfreesboro.
TRUE Addiction Behavioral Health is one option only a short distance away. Disconnect from the triggers and reconnect with your true self. Consider what's best for you, whether in Lebanon or elsewhere.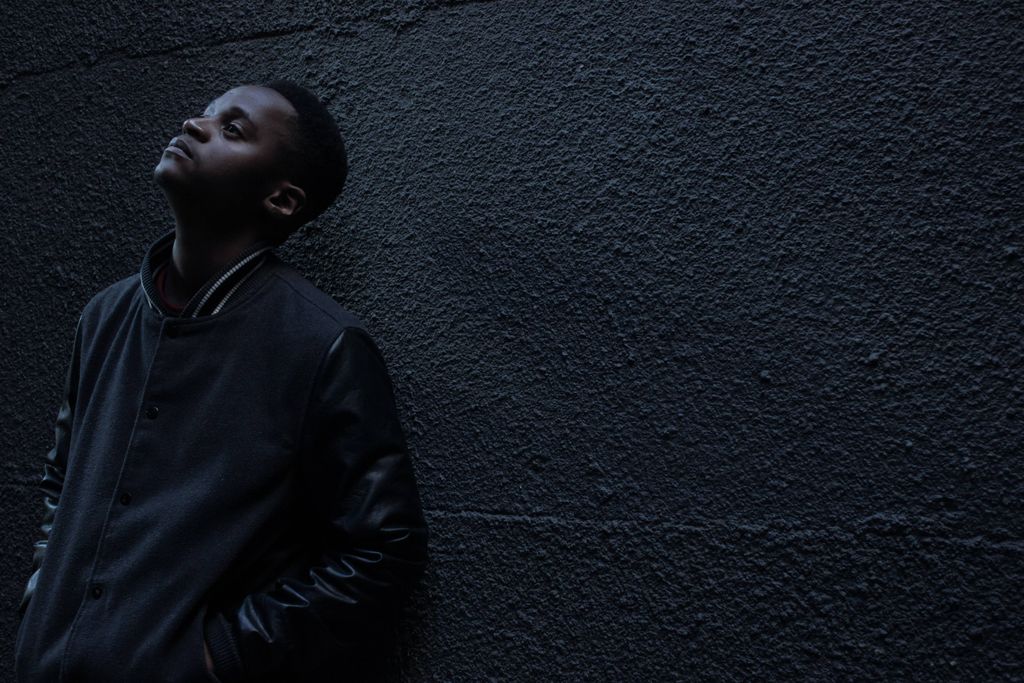 Mental Health in Lebanon, TN
Taking care of your well-being is an essential part of practicing self-care. But there are times when the mental health services in your area may be limited. We recommend looking in nearby cities if you can't find a mental health or behavioral health center nearby.
In Lebanon, TN, healthcare options are limited. There are only a few clinics and hospitals available. This makes it difficult to access a range of comprehensive services. People looking for a mental health and drug addiction treatment facility in Lebanon, TN, may feel limited in their choices.
Inpatient, medical detox, and outpatient programs require local travel. Whether you're looking for a therapist, psychiatrist, or support groups, it's essential to do your research.
You'll discover these elements and much more exist together. Our mental health recovery center offers renowned treatment for individuals needing substance abuse treatment and mental health services in Lebanon, Tennessee.
It's natural to feel overwhelmed when you're stepping into new territory. It's worth temporary feelings for the life-changing benefits. Choosing to invest in your well-being by finding suitable resources is fulfilling.
Mental Health Centers Near Lebanon, Tennessee
We're giving new energy to the heartbeat of recovery. You won't find our customized approach in Lebanon. Our commitment to our clients and the services we offer set us apart.
Assessment and thorough treatment. You want to be sure the center you choose will take the time to understand the factors surrounding your challenges. Recovery starts with assessing your drug use and mental health history.
Our intake team conducts an in-depth review to identify underlying disorders and the factors contributing to your health. This is the starting point for your individual care plan.
An inclusive and dedicated approach to needs. Our treatment facility respects your background, race, sexual orientation, and gender. We are an inclusive and uplifting community. Our culturally competent program indicates a safe and welcoming place.
A growth-minded setting with a warm environment. Healing mental health issues should be positive. You should feel like you're part of a family and have the support you deserve. We are committed to your healing, and our staff shares a passion for treatment that lasts long after you graduate.
Comprehensive treatment at each level of care. The best rehab facilities use evidence-based and holistic approaches to address each part of you. Drug use and mental illness often are related.
Our team keeps up with the best ways to heal and adapts this to your specific goals. From detox to aftercare, every program is designed to transition you toward a healthy and better life.
Dual diagnosis programming. Many people with mental health disorders also suffer from substance use disorders (SUD). In this situation, getting a correct diagnosis for co-occurring disorders is essential. Your first evaluation at our treatment center sets the stage. Otherwise, this will hold back your recovery toward lasting wellness.
Our Dual Diagnosis Treatment Approach
Dual-diagnosis addiction treatment programs provide integrated care for co-occurring substance use disorders and mental health conditions. You'll find many treatment facilities around Lebanon only treat one or the other.
TRUE knows addressing both is essential for the best recovery results. 9.2 million U.S. adults live with the effects of both. Our mental health experts utilize evidence-based therapies, such as cognitive-behavioral therapy (CBT) and holistic recovery and skills groups.
We address both disorders and promote mental health. You'll also receive comprehensive aftercare planning and relapse prevention training.
Mental Health Disorders We Treat
Self-medicating with drugs or alcohol is common for individuals with mental illness. 40% of adults with a SUD also have co-occurring mental illness.
Using drugs or alcohol to control mental illness symptoms can lead to dependence and addiction. A dual diagnosis by a mental health care team member is crucial to ensure you receive the tailored treatment you need.
The most common mental health disorders that lead to SUD are:
Anxiety and mood disorders
Schizophrenia
Bipolar disorder
Major depressive disorder
Post-traumatic stress disorder (PTSD)
Attention deficit hyperactivity disorder (ADHD)
Our Mental Health Treatment Programs
Leaving Lebanon might seem intimidating at first. We understand this, and we want to remove this uncertainty. Our flexible scheduling options allow you to maintain personal commitments while receiving proper care. Each part of our program is tailored to seamlessly integrate you into the next.
Intensive Outpatient Program (IOP)
Individuals in our intensive outpatient programs (IOP) get meaningful help to ease their return to the community. After leaving inpatient treatment, many join IOP before moving to regular outpatient treatment or community support groups like Alcoholics Anonymous (AA). You attend IOP 3-5 days a week in 3-hour sessions.

Key elements of IOP include counseling, group therapy, recovery learning, holistic treatments, and medication-assisted treatment (MAT).
Partial Hospitalization Program (PHP)
Our partial hospitalization program (PHP) provides comprehensive mental health support at less cost compared to a complete residential stay. It bridges the gap between outpatient services and full-time inpatient supervision. It offers a perfect solution if you prefer a higher level of attention — without the necessity of constant monitoring.
A prime benefit of this flexible approach is access to abundant mental health care while maintaining your routine. Typically, clients attend PHP five days a week for three to six months, adapting treatment to suit their unique schedule and needs.
Sober Living Homes
Our sober living offers a nurturing, substance-free space to continue your recovery journey. You'll enjoy scenic rooftop views of Nashville's skyline and amenities. You'll find a well-structured environment supplemented with support groups, resources, and healthcare to prepare you for life's ups and downs.
Our flexible program can be combined with our PHP or IOP programs. This builds a sturdy foundation for lasting recovery and personal accountability.
Our Mental Health Treatment Services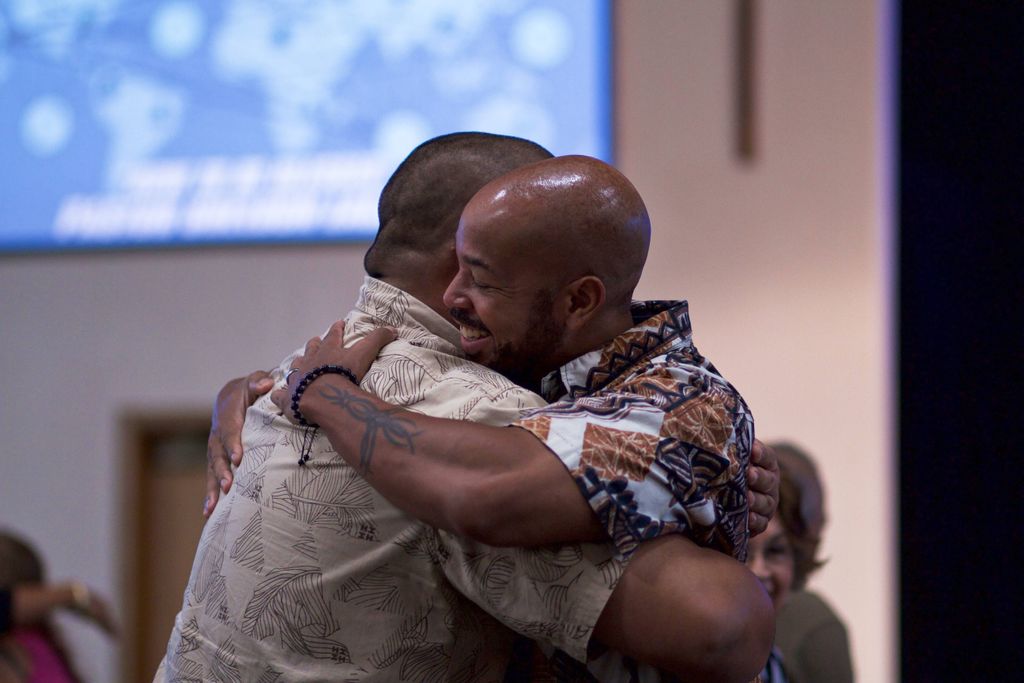 One of the main advantages of mental health treatment at TRUE is the opportunity to work with a multidisciplinary team. This is made up of nurses, therapists, social workers, medical clinicians, and other healthcare professionals. This gives you a more holistic and immersive approach to outpatient treatment beyond standard methods.
Evidence-based Therapies at Our Treatment Center
Behavior modification
Cognitive behavioral therapy
Acceptance and commitment therapy (ACT)
Family therapy
12-step facilitation groups
Dialectical behavior therapy
Group therapy
Motivational interviewing (MI)
CEMA Assessments
Rational emotive behavior therapy (REBT)
Integrated dual disorders treatment
Individual psychotherapy
Trauma therapy
Eye movement desensitization and reprocessing (EMDR)
Holistic Healing at Our Treatment Center
A holistic approach is akin to cleaning the whole house rather than just a single room. Skillful holistic services recognize the interconnectedness of mind, body, and spirit. These experiential activities go beyond the rooms. It's a hands-on way to create harmonious well-being.
Music therapy uses music and its elements to assist with recovery.

Art therapy can include drawing, painting, sculpting, and more.

Personalized fitness with trainers pinpoints reversing the damage illness causes with our full-scale gym.

Movement therapy involves creative physical activities such as dance, fitness, or martial arts to support recovery.

Equine therapy uses horses that are tamed and trained for therapy purposes.

Yoga with our trained instructors combines physical movement, breathing exercises, and meditation.

Acupuncture is an ancient practice. It uses thin needles to bring balance and promote health.
Additional Services at Our Treatment Center
We offer a range of ancillary support to incorporate into your custom treatment plan:
Assertive community treatment
Case management
Medication management
Diet and exercise counseling
Education services
Family psychoeducation
Housing services (sober living)
Integrated primary care services
Supported job and life skills training
Suicide prevention services
The Importance of Relapse Prevention
Relapse prevention techniques help clients spot opportunities before a physical relapse. Clients use coping skills and other methods to navigate triggers and seek assistance.
Recognizing emotional and mental relapses can help clients avoid full physical relapses. We want to make sure your recovery capital reserves are substantial. Our licensed therapists and counselors are by your side.
We place a particular emphasis on aftercare plans for relapse prevention. After you graduate outpatient treatment and move forward to the next stage, you will have access to various forms of aid. These include personal and professional life coaching, peer-based recovery coaching, and other support groups.
Local Mental Health Resources for Lebanon, TN
Hospitals and Medical Service
Tristar Henderson Medical Center
355 New Shackle Island Rd, Hendersonville, TN 37075
Tristar Summit Medical Center
5655 Frist Blvd, Hermitage, TN 37076
Vanderbilt Wilson County Hospital
1411 West Baddour Parkway, Lebanon, TN 37087
Addiction Treatment Centers
Buffalo Valley
885 Hwy. 231 S. Castalian Springs, TN 37031
Cedar Recovery
1405 W Baddour Pkwy #101, Lebanon, TN 37087
College Street Recovery House
206 S College St, Lebanon, TN 37087
Cumberland Heights
3441 Lebanon Pk. Ste. #108, Hermitage, TN 37076
JourneyPure
5080 Florence Rd. Murfreesboro, TN 37129
Mental Health Centers
Ameri Kare Mental Health Agency
200 Signature Place Lebanon, TN 37087
American Behavioral Consultants
1432 W Main Street Suite 700, Lebanon, TN 37087

Health Connect America
1321 Murfreesboro Pike, Suite 203, Nashville, TN 37087

Mai Counseling Services
101 Lealand Lane, Lebanon, TN 37087

Sabin Behavioral Health
404 North Castle Heights Ave Suite F, Lebanon, TN 37087

Tennova Healthcare
500 Park Avenue, Lebanon, TN 37087

Volunteer Behavioral Health – Cumberland Mental Health Services
1404 Winter Drive, Lebanon, TN 37087
Centerstone
620 Gallatin Pike S, Nashville, TN 37115
Lebanon Academy
3065 Murfreesboro Rd, Lebanon, TN 37090
Sabin Behavioral Health
695 President Pl STE 202, Smyrna, TN 37167
Reclaim Your Life at TRUE
Contact our team if you're ready to regain your freedom from mental illness. A new world awaits near Lebanon. You deserve to take the time away to focus on your entire self. Contact us to learn how our mental health facility can make your recovery goals a reality.
Our admissions team is happy to hear from you. We are ready to help answer your questions and walk you through the process. We handle insurance verification and the legwork involved to maximize your care. Reach out today to begin your journey at (615) 338-6235 or email us at info@trueaddictionbh.org.
Verify Your Insurance Online
We are here to help. Contact us today and get the answers you need to start your journey to recovery!