Brentwood is a scenic suburb in Williamson County, Tennessee. The sought-after community lies south of Nashville, powered by progress and prestige.
Behind the scenes, the community needs addiction treatment like anywhere else. Drug overdose rates of 14.1 per 100,000 individuals are low next to the state's 19.6, but a 16.2% rate of binge drinking is higher than Tennessee's 14.3%.
Finding the best rehabs in Brentwood, TN can be tricky. The number of mental health providers per 100,000 is 172. This is far below the national average of 250. Tennessee has the lowest at 152. 13% of the city's population self-describes their health as "poor" compared to the state's 19.7%.
In Williamson County, high alcohol consumption is a top community concern. Unlike Tennesee's other substance abuse concerns, alcohol is legal. Many young people can access their parents' alcohol, leading to underage drinking. A growing leniency in views towards drug and alcohol use can cause lasting problems and need more alcohol rehabs in the future.
Brentwood isn't bursting with rehab centers, but its proximity to other Nashville suburbs puts leading addiction recovery centers locally. If you or a loved one is struggling with addiction in Brentwood, Tennessee, rehab might be on your mind.
But which rehab program is the best? It's a lot to consider, but this is a crucial step in the healing process. We'll highlight a few of the best treatment facilities in Brentwood, Tennessee, and review the inpatient and outpatient healthcare alternatives they provide.
Brentwood's Best Drug Rehabs Rundown
The prestigious town south of Nashville is central- north of Franklin and Nolensville, with La Vergne and Smyrna to the east.
If you don't know where to start in the search for substance abuse care near Brentwood, TN, we're here to assist.
TRUE Addiction and Behavioral Health
730 Middle Tennessee Blvd, Suite 10, Murfreesboro, TN 37129
(615) 802 6460
Promises Behavioral Health – Brentwood, Tennessee
103 Powell Ct., Ste. #100, Brentwood, TN 37027
(888) 503-1125
Cumberland Heights
7105 Crossroads Boulevard, Brentwood, TN
(615) 356-2700
Foundations Recovery Network
1000 Health Park Drive, Brentwood, TN 37027
(855) 515-9385
Recovery Unplugged
255 Wilson Pike Cir, Brentwood, TN 37027
(615) 616-9685
Rolling Hills Hospital
2014 Quail Hollow Circle, Franklin, TN 37067
(615) 807-4059
6 Rehabs Setting the Benchmark in Brentwood
Exploring the facility that will go the extra mile for your needs means a more in-depth look. Here are some critical details about the substance abuse centers in Brentwood and how to contact them.
1. TRUE Addiction and Behavioral Health
TRUE is a full-service treatment center not far from Brentwood. It offers specialized programs like dual diagnosis for Brentwood residents who deserve personal care. TRUE helps adult men and women reconnect with their true selves that substances took apart.
From residential treatment to outpatient programs like partial hospitalization (PHP) and intensive outpatient (IOP), TRUE provides flexible and fine-tuned drug and mental health treatment programs, including sober living.
Located less than an hour's drive away, their modern, upscale recovery center offers a stress-free, uplifting space for recovery. Their robust services exemplify personal, real-world healing. TRUE Addiction is dedicated to transforming lives beyond standard programs. Family therapy is important as well and offered as a service to all clients.
Contact Information for TRUE Addiction and Behavioral Health:
730 Middle Tennessee Blvd, Suite 10, Murfreesboro, TN 37129
(615) 802 6460
www.trueaddictionbh.org
2. Promises Behavioral Health – Brentwood, Tennessee
Promises is a prominent name in the recovery industry. Promises Behavioral Health has developed a unique understanding of how addiction and trauma impact the brain.
Drawing from the latest scientific findings, their holistic approach emphasizes healing and relapse prevention. They combine methods like medication-assisted treatments (MAT) and the power of supportive community involvement to provide a whole treatment experience.
In addition, they host the Rooted Recovery Stories Podcast, providing support for those on their recovery journey. Promises are committed to long-term, sustainable recovery
Contact Information for Promises Behavioral Health:
103 Powell Ct., Ste. #100, Brentwood, TN 37027
(888) 503-1125
3. Cumberland Heights Brentwood
Cumberland Heights has offered inpatient drug and alcohol therapy since 1966. The recovery center holistically addresses the mind, body, and spirit elements grounded in the 12 steps of Alcoholics Anonymous (AA). They have expanded to a series of well-known outpatient alcohol rehab centers in the state.
Their mission is clear as a nonprofit: deliver unparalleled recovery experiences, leveraging their deep expertise. They ensure each treatment plan is about hope, healing, and transformation. They offer care for adults and adolescents, with virtual (telehealth) options and scholarships for accessible care.
Contact Information for Cumberland Heights:
7105 Crossroads Boulevard, Brentwood, TN
(615) 356-2700
4. Foundations Recovery Network
With over two decades in the field, FRN offers care focusing on treating the person as a whole—physically, emotionally, mentally, and spiritually.
Every decision and practice at FRN is driven by valid research, aiming for consistent enhancement in the quality of treatment. The belief is firm: recovery is achievable for everyone.
FRN goes beyond industry standards. They are among the top 5% of providers who meet the rigorous DDCAT criteria for Dual Diagnosis Enhanced services. FRN is accredited by NAATP, recognized with the Gold Seal of Approval from the Joint Commission, and certified by CARF.
Contact Information for Foundations Recovery Network:
1000 Health Park Drive, Brentwood, TN 37027
(855) 515-9385
5. Recovery Unplugged
Recovery Unplugged operates a network of addiction treatment centers offering a blend of therapies combining music and evidence-based treatments.
Their team comprises creative professionals in recovery who work together to help clients achieve lasting healing through creative expression.
Recovery Unplugged also provides telehealth outpatient services. This allows people in need to access care no matter where they are located.
Contact Information for Recovery Unplugged:
255 Wilson Pike Cir, Brentwood, TN 37027
(615) 616-9685
6. Rolling Hills Hospital
Rolling Hills Hospital in Franklin, Tennessee, is a well-known treatment center for individuals struggling with substance use disorders. Accredited by the Joint Commission, this facility offers drug rehabilitation services to diverse age groups ranging from teenagers to adults.
They provide multiple levels of care, including outpatient programs, detox, and specialized treatments such as electroconvulsive therapy.
It's a welcoming space with bright, airy lobbies, healthy meals, and purpose-built therapy rooms. They also offer outpatient services that meet the needs of individuals across all age groups.
Contact Information for Rolling Hills Hospital:
2014 Quail Hollow Circle, Franklin, TN 37067
(615) 807-4059
Evaluating Addiction Recovery in Brentwood, TN: The Providers of Your Care
Learn about the treatment providers' qualifications.
Here are some key indicators to gain insights into the people directly involved in your recovery
Background/industry expertise: Ensure that the professionals hold degrees and accreditation, specifically in fields relevant to addiction treatment services and counseling.
Licenses and certification: When searching for an addiction professional, it's essential to look into their licenses and any additional certifications they may have. Examples can include. Certified Alcohol and Drug Counselor (CADC) or Licensed Chemical Dependency Counselor (LCDC).
Experience with specific addictions: Different professionals may have varying experiences with addictions. Some may specialize in substances like opioids, alcohol addiction, or abuse stimulants.
Learning doesn't stop: Remember that learning is a process in this field. The best professionals actively engage in workshops, stay updated on the developments, and take courses to ensure they are updated with the evolving best practices.
Get advice from peers: It's also worth considering what their peers say about them. Referrals or recommendations from others within the drug rehab sector can provide insight into a practitioner's expertise and reputation.
Ethical and honest: Lastly, ensuring that the adheres to standards set by relevant groups such as the Association for Addiction Professionals is crucial.
Steps to Choose the Best Rehab in Brentwood
These simple steps help guide this process.
Make sure that organizations accredit the treatment center you select. This ensures that they adhere to safety and care standards.

Consider the various treatment options, including detoxification, medication-assisted treatment (MAT), group therapy, and cognitive behavioral therapy (CBT). Look for a combination of treatments that suits your needs for treating drug abuse. Aftercare options are also important.

Decide whether you would prefer a drug rehab center close to your home or if you'd like a change of environment. Think about whether a retreat setting or a vibrant facility located in the city is more of your style.

Check if the treatment center offers diagnosis programs tailored to groups such as adolescents, older adults, or individuals dealing with co-occurring disorders.

Consider your budget for the treatment program, as it can be pretty expensive. Find out if the location accepts your health insurance and offers payment options to accommodate financial situations.

To understand a rehab center's reputation, engage with support groups. Seek advice from medical professionals. Reading reviews can provide insights into people's experiences.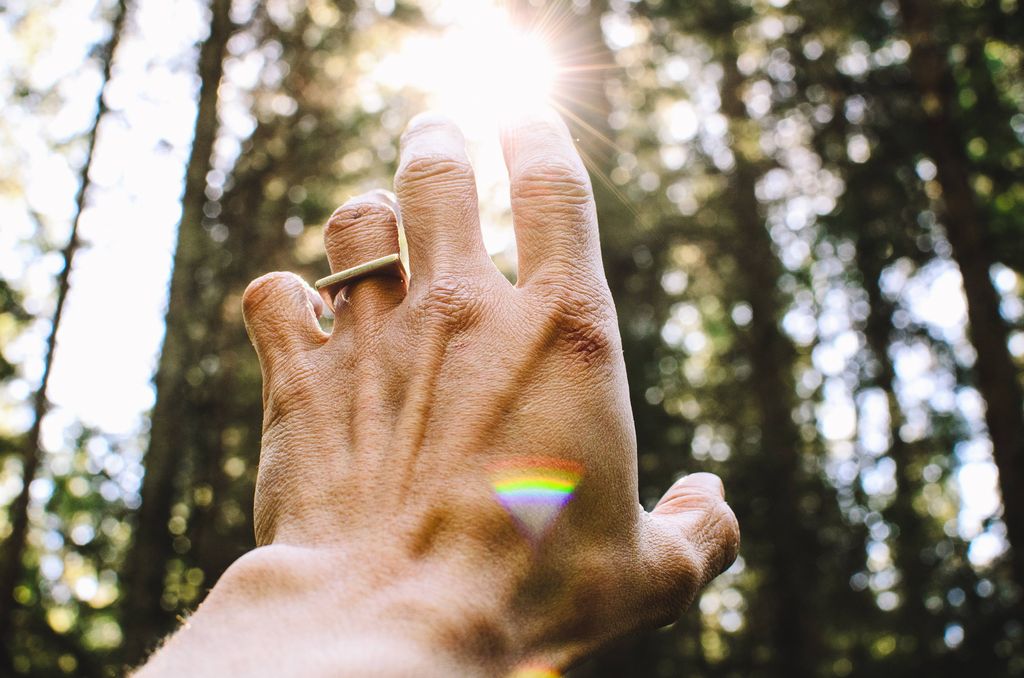 Your Questions Answered: Rehab Facilities in Brentwood
You may still have questions on your mind concerning treatment. We've compiled some of the most common below.
How long does rehab last in Brentwood?
The length of drug rehab programs varies based on individual needs and treatment types, typically spanning from 30 to 90 days or more. Some inpatient facilities provide flexible or extended options.
Can I bring my food with me?
The rules regarding bringing belongings like food can differ significantly between rehabilitation centers. It's recommended to contact the rehab facility you're considering and ask about their specific policies.
Do all rehabs in the area cost a lot?
The expenses related to rehabilitation centers in the community can differ based on the services needed, the duration of the stay, and whether the treatment is conducted as an inpatient or outpatient. Certain facilities might provide options for installment payments or financial aid.
Can I live in sober housing without going to rehab?
It is common for individuals who have completed rehab to reside in sober housing as part of their continuing care strategy, but it is not mandatory. So, yes, you can live in a sober housing facility without having undergone inpatient or outpatient rehab. This can vary per rehab, but it's not banned.
Wrap-up: In Brentwood and Ready for Help?
If you are prepared to start your journey toward recovery, there are drug rehabilitation centers to assist you in finding a path toward wellness. Take some time to reflect on what's most important for your journey.
Reach out today at (615) 338-6235 or email us at info@trueaddictionbh.org to begin your journey. We will offer information and guidance as you take this step forward.
Verify Your Insurance Online
We are here to help. Contact us today and get the answers you need to start your journey to recovery!