White House is a city in Tennessee located about 22 miles north of downtown Nashville. The town of White House is named after the original White House Inn, built in 1829. The inn was torn down in 1951. However, in 1986, the community constructed a replica of the original building, now a museum in White House's downtown area.
The city, located in both Robertson and Sumner counties, has a population of only 12,982. The city's small size makes finding a suitable mental health facility in White House, TN, difficult. Although mental health issues are common in rural and urban areas, treatment facilities tend to cluster in urban areas.
This creates a disparity in the care level for rural residents with mental health disorders. TRUE Addiction and Behavioral Health, located in Murfreesboro, TN, aims to provide mental health services to people who would otherwise struggle alone.
TRUE Addiction and Behavioral Health's treatment centers are leaders in treating mental health conditions and providing expert care. Traveling a short distance from home to receive medical advice and expertise in mental illness treatment can provide you with a higher-quality future.
Mental Health and Substance Abuse Issues in White House
In Sumner County, 16.3% of adults reported experiencing frequent mental distress. The number is even higher in Robertson County, where 17.3% of adults reported experiencing frequent mental distress.
In Robertson County, the number of drug overdose deaths per 100,000 population between 2014-2018 was 19.8, while Sumner County had a rate of 15.3 drug overdose deaths per 100k population between 2012-2016. Around 15% of adults in both counties reported binge or heavy drinking.
Robertson County reported 15 drug overdose deaths in 2015, and Sumner County reported 24 drug overdose deaths that same year, whereas the state of Tennessee reported 1,451. The overdose death rate in Tennessee increased by 29%. In the mid-Cumberland Region (where these counties are located), the rate increased by 58%.
This increase shows no signs of slowing down, as Sumner County reported 740 overdoses in 2020, with 68 resulting in death. Robertson County reported 43 drug overdose deaths in 2020.
In 2019, 1,220 people in Tennessee died from suicide, resulting in a rate of 17.9 deaths per 100K population. This is an increase of 13% from a suicide death rate of 16.1 in 2015. Tennessee's suicide death rate has remained consistently higher than the national average and was 29% higher than the United States average in 2019.
These alarming statistics highlight the necessity of mental health services across Tennessee, especially in the mid-Cumberland Region where Sumner and Robertson County are located. There are limited options for treatment programs in White House, Tennessee, so the best option may be to travel out of town to receive quality care.
The TRUE Provider of Wellness
TRUE Addiction and Behavioral Health aims to help those struggling with drug abuse or mental illness find the path to a purposeful life. We are driven by a passion to reconnect our patients with their TRUE selves and free them from the shackles of mental health and substance use problems.
We aim to foster an environment of healing, restoration, and love that allows our patients to let go of the burdens they have been carrying. Our patients can learn to prioritize connection and transformation over addiction and isolation with courage and consistency.
We challenge our patients to overcome the struggles that hold them back, discover their TRUE passion, and create a sense of community that will follow them into the future. We help them accomplish this with personalized treatment programs combining physical, spiritual, emotional, and mental recovery.
Mental Health and Addiction Treatment Programs
TRUE provides comprehensive treatment programs at our rehab center to establish a long-term solution to alcohol or drug addiction and mental illness.
Residential Treatment
Residential Treatment is the most intense form of addiction and mental health treatment. Patients live onsite at our luxury facility and may first undergo detox or medication management to help with withdrawal. After this step, they undergo various therapies each day to facilitate recovery.
Intensive Outpatient Program (IOP)
IOP is a day treatment program that transitions between inpatient treatment and returning to daily life. IOP offers flexibility during treatment so patients don't have to uproot their lives to seek recovery from substance abuse or mental illness. With our evening schedule, patients can still maintain employment.
Partial Hospitalization Program (PHP)
PHP is our more involved outpatient treatment program. It involves rigorous daily attendance for 30 hours each week. We recommend this before starting IOP for a smooth transition. You still get to go home to your everyday life, so you don't miss anything.
Sober Living
Sober Living offers structured housing that provides additional accountability through drug tests and curfews. Sober living is often used with PHP and IOP and makes for an easier transition back to daily life and obligations.
TRUE's Treatment Services
With choices from our behavioral health therapies and holistic treatment options, patients are sure to have a busy schedule full of personal growth and development each day.
Evidence-Based Therapies
These therapy options provide patients a personalized program combining various scientifically-backed treatment methods.
Cognitive-behavioral therapy (CBT) has high efficacy in treating substance use disorders and mental health problems. CBT is intense talk therapy that involves changing the patient's thinking and behavioral patterns, allowing them to develop coping skills and improve problematic thought patterns.
Dialectical behavior therapy (DBT) is derived from CBT and is another form of talk therapy that allows patients to understand how their thoughts affect their emotions and behaviors. DBT helps patients accept the reality of their lives, regulate their feelings, and change self-destructive behaviors into more positive actions.
Group therapy involves guided sessions with your therapist and peers. Your therapist will suggest topics and moderate group discussions, which allow each patient to discuss their emotional state and recovery progress in a safe environment.
Eye movement desensitization and reprocessing (EMDR) is a psychotherapy technique that helps combat traumatic memories and allows patients to heal from their past. By resolving trauma-associated issues, patients can decrease their triggers, improve stress management and self-control, and let go of negative feelings associated with painful memories.
Family therapy allows our patients to rebuild and strengthen their bonds with their loved ones to create a robust support system to rely on during recovery. When battling addiction or mental illness, many isolate themselves and push away those caring for them. Family therapy helps patients and their family members work through any issues caused by the patient's actions.
Rational Emotive Behavior Therapy (REBT) helps individuals understand unhelpful thoughts that can lead to negative emotions or behaviors. Our therapists help you form new ways of approaching challenges and circumstances. The root of the adverse emotions is addressed so that self-sabotaging behavior can taper off.
Acceptance and Commitment Therapy (ACT) combines mindfulness and acceptance strategies. The idea behind ACT is to focus on helping individuals develop mental and emotional flexibility and avoid making risky decisions.
Motivational Interviewing (MI) involves a non-judgemental and empathetic conversation with a therapist to help increase our clients' motivation to change their behaviors. By exploring each individual's values, goals, and concerns, the approach identifies and reinforces self-determination to begin making more positive changes.
Holistic Therapy
Holistic treatment goes beyond the patient's addiction and treats the person as a whole. By encouraging healthy new habits and reducing stress, we aim to improve our patient's mental health and allow them to rediscover hobbies outside of substance abuse.
Yoga helps our patients connect to their bodies to relieve physical pain and create a sense of calm and mental well-being.
Guided meditation encourages our patients to be present in the moment and synchronize their minds and bodies to increase focus and reduce stress.
Art therapy can include drawing, painting, sculpting, and more. By creating art, patients can explore and communicate their emotions in a judgment-free space. This promotes self-confidence, introspection, and emotional release.
Music therapy involves listening to or playing music to help patients express their feelings, reduce stress and anxiety, and regulate their emotions.
Relapse Prevention
Relapse prevention programs teach patients healthy habits and coping mechanisms to manage cravings and maintain sobriety. It combines CBT, mind-body relaxation, holistic approaches, community outreach, and 12-step programs. These programs help patients learn tools to support long-term recovery after treatment.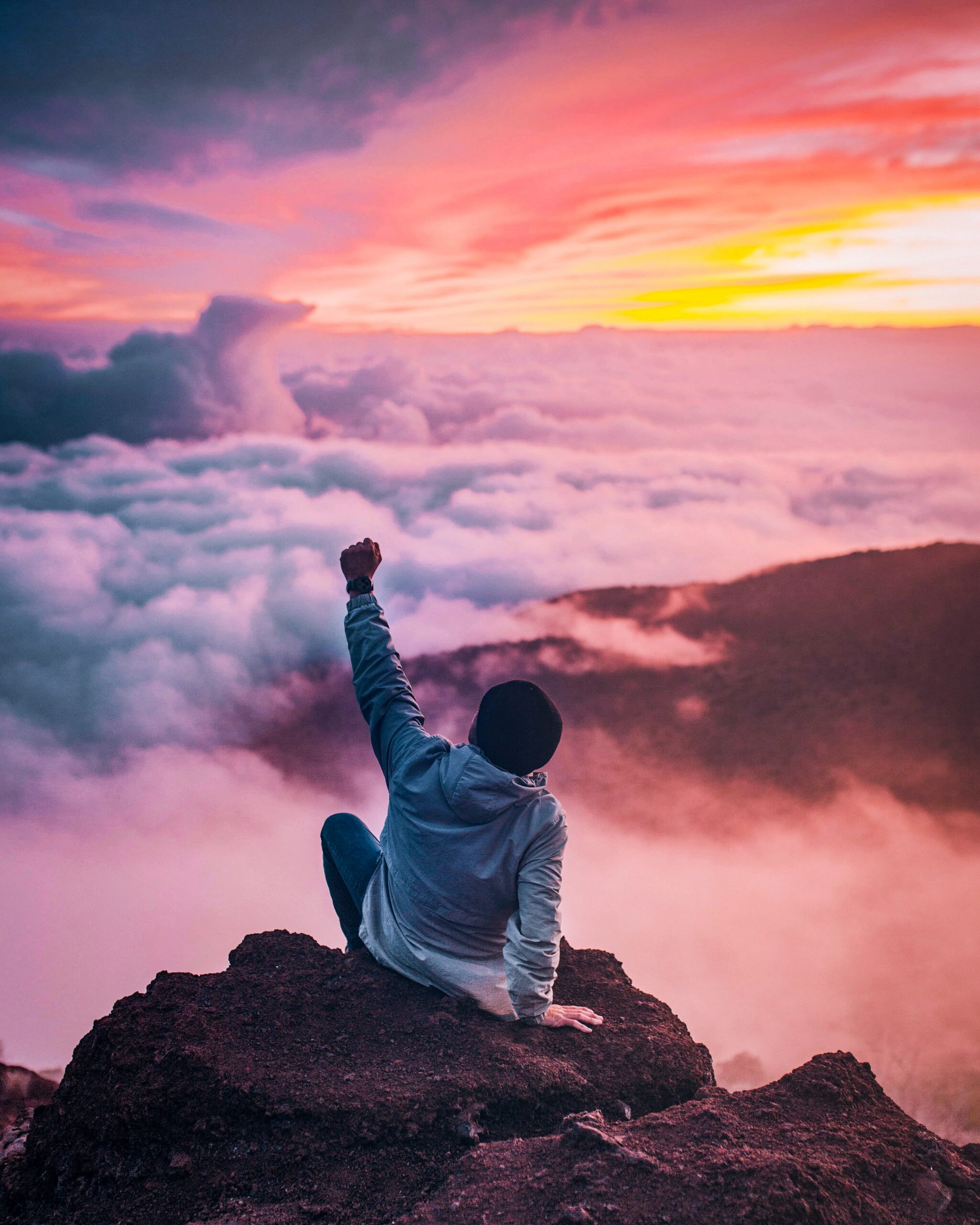 Local Resources Near White House, TN
The availability of recovery resources is vital for achieving long-term sobriety. Recovery is not an easy journey, but our team is here to help. We've compiled a list of resources and helplines to help you or a loved one get access to help.
Helplines
Crisis Text Helpline
Text "HELLO" to 741741
Tennessee Addiction Hotline
(866) 210-1303
Tennessee Crisis Line
(855) 274-7471
Tennessee REDLINE
(800) 889-9789
Substance Abuse and Mental Health Services Administration (SAMHSA) National Helpline
(800) 662-4357
Hospitals
Crossroads Medical Group Walk-in Clinic
491 N Sage Rd #800, White House, TN 37188
(615) 672-7122
Emergency Room at Sumner Station
225 Big Station Camp Blvd, Gallatin, TN 37066
(615) 328-8888
Fast Pace Health Urgent Care
607 TN-76, White House, TN 37188
(615) 616-9415
Hart Medical Clinic
105b Memorial Dr, Goodlettsville, TN 37072
(615) 766-8207
Saint Thomas West Hospital
(615) 222-2111
4220 Harding Pike, Nashville, TN 37205
Saint Thomas Medical Partners
4323 Carothers Pkwy #308, Franklin, TN 37067
(615) 285-5887
TriStar Hendersonville Medical Center
(615) 338-1000
355 New Shackle Island Rd, Hendersonville, TN 37075
TriStar Skyline Madison Campus
500 Hospital Dr, Madison, TN 37115
(615) 769-5000
TriStar Southern Hills Medical Center
(615) 781-4000
391 Wallace Rd, Nashville, TN 37211
White House Healthcare
2871 US-31W, White House, TN 37188
(615) 672-3636
Mental Health Facilities
Center of Hope for Behavioral Health
909 Meadowlark Ln, Goodlettsville, TN 37072
(615) 756-4898
Centerstone – Murfreesboro Crisis Stabilization Unit
501 Memorial Blvd, Murfreesboro, TN 37129
(615) 460-4454
Cumberland Mental Health
133 Indian Lake Rd, Hendersonville, TN 37075
(615) 824-5801
LifeStance Therapists & Psychiatrists Hendersonville
100 Springhouse Ct Suite 200, Hendersonville, TN 37075
(865) 588-3173
Open Minds Mental Health Services
206 Bluebird Dr., Suite 101, Goodlettsville, TN 37072
(615) 433-6334
Restoring Hope Counseling, PLLC
506 Hester Dr, White House, TN 37188
(615) 671-2046
Rivergate Psychiatric Center
814 Wren Rd, Goodlettsville, TN 37072
(615) 851-3063
Recovery Centers for Addiction Treatment
Cumberland Heights
(800) 646-9998
8283 River Road Pike, Nashville, TN 37209
Integrative Life Center
(615) 891-2226
1104 16th Ave S, Nashville, TN 37212
Samaritan Recovery Community
(615) 244-4802
319 South 4th Street, Nashville, TN 37206
The Ranch Tennessee
(844) 876-5881
6107 Pinewood Rd, Nunnelly, TN 37137
Heal Yourself from Mental Illness
If you or a loved one needs support treating mental illness, contact TRUE Addiction and Behavioral Health to plan your recovery program. We offer a state-of-the-art facility where you can gain an understanding of your mental illness, learn coping skills, and improve your life.
If you're worried about pricing, contact us to verify your health insurance coverage and get details about the cost of our programs. We work with many healthcare providers, so don't hesitate to ask if you are covered.
Our experienced and caring team is dedicated to helping you or a loved one free yourself from mental health disorders and substance abuse. Reach out today at (615) 338-6235 or email us at info@trueaddictionbh.org to begin your journey.
Verify Your Insurance Online
We are here to help. Contact us today and get the answers you need to start your journey to recovery!