As the first ones on the scene for crisis events such as mass shootings, natural disasters, and other traumatic situations, it is no surprise that the mental health of first responders has taken a toll. The term first responders include firefighters, police officers, and emergency medical technicians (EMTs). Due to the demands of their careers, the impact on mental health for firefighters and first responders who are chronically exposed to stress and traumatic scenes in the line of duty daily is heightened.
These workers dedicate their lives to helping others, but the sad fact is that the effects of this career need to be more researched. Although first responders are trained in handling extreme situations and providing help to those affected, this training does not adequately address or provide resources for post-response mental health needs required by these professionals.
According to the U.S. Department of Health, it is estimated that 30% of first responders develop behavioral health conditions such as depression and PTSD, compared to 20% of the general population. Additionally, firefighters were reported to have higher suicide attempt and ideation rates than the general population. In law enforcement, the estimates suggest between 125 and 300 police officers commit suicide every year.
These statistics underscore how first responders are consistently exposed to hazards inherent in their jobs, as well as exposure to death, grief, injury, pain, or loss. These workers can also face threats to personal safety, long hours of work, frequent shifts and longer shift hours, poor sleep, physical hardships, and other negative experiences. More needs to be done to help these heroes cope with the sacrifices made while attending to the needs of others.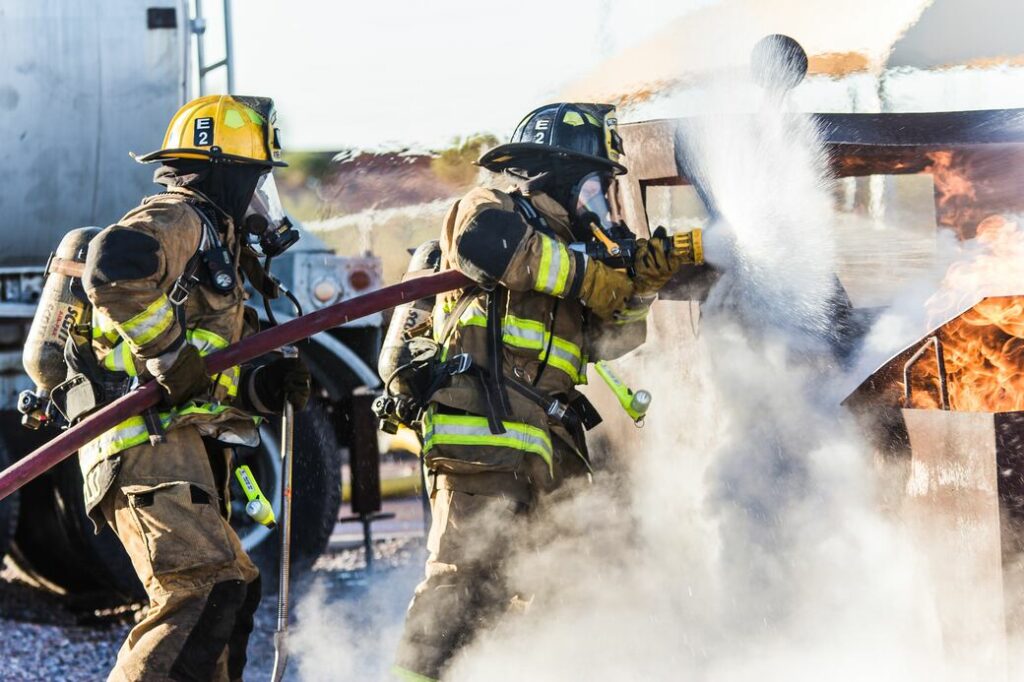 Understanding Firefighter Syndrome
Because of the nature of their job, firefighters and other first responders are constantly exposed to chronic stress and life-threatening situations. The pressure can lead to what's known as firefighter syndrome, which is a term for profound physiological changes within these individuals, such as traumatic brain injuries and toxic exposures, as well as other medical and social risks.
Researchers have developed a framework that addresses this syndrome by providing a questionnaire that allows firefighters to self-report and evaluate any symptoms they may be experiencing. The goal is that by understanding the effects of this line of work, firefighters and other first responders will become more inclined to seek help.
Issues that arise in firefighter syndrome include:
Traumatic brain injury (TBI) and toxic exposures
Hormonal issues
Sleep problems
Chronic pain and orthopedic issues
Substance abuse
Post-traumatic stress disorder (PTSD)
Depression
Challenges with memory, concentration, and cognitive functions
Issues with family relations and intimacy
A constant state of high alertness
Problems transitioning between home and work
With the existence of this questionnaire, individuals can look through it and determine whether they check these boxes, which may persuade them to seek mental health treatment and support resources.
These impacts are not just limited to firefighters. All first responders can be affected by the nature of their work. Many believe they can power through it instead of seeking help, but this mindset only halts the progress toward healing.
The Prevalence of Mental Illness
First responders have a disproportionately high risk for mental health disorders compared to the general population due to repeated exposure to high-risk and traumatic situations. These issues are exacerbated by these professionals constantly moving to the next disaster to help out.
A study revealed that 69% of EMS professionals never have enough time to recover between traumatic events, which means they are unable to relieve themselves of the strain caused by this line of work. Another study showed that first responders experience heightened levels of depression, post-traumatic stress disorder, and suicidal ideation, and they are more likely to die by suicide than in the line of duty.
Signs of Trauma and Mental Health Disorders
Many signs of an individual struggling with depression, anxiety, suicidal ideation, and PTSD are similar. Overlapping symptoms include:
Trouble sleeping
Difficulty concentrating
Decreased pleasure or interest in previous hobbies
Isolation
Irritability
Other common symptoms associated with PTSD include the following:
Intrusive memories such as flashbacks or nightmares about traumatic events
Severe emotional distress when reminded about traumatic events
Hopelessness about the future
Easily startled
Increased alertness
Self-destructive behavior
Common signs of anxiety include the following:
Feeling restless
A sense of impending danger
Increased heart rate
Rapid breathing
Sweating and trembling
Lightheadedness
Feeling symptoms of any of these or multiple conditions is a sign to seek treatment before the issues worsen. Untreated mental illness can also lead to substance abuse as a form of coping, so early intervention is crucial.
Treatment Programs to Provide Healing
When seeking recovery from mental health disorders or co-occurring substance abuse, many options can provide help. Various treatment programs provide healing, so finding the path best suited to each individual's needs is essential.
Residential Treatment
Residential treatment is the most intensive form of treatment offered. During this program, patients live onsite at a mental health facility and undergo a rigorous daily schedule of various therapies and support groups. If patients are also abusing substances, they may first experience medically assisted detox to help them through the withdrawal period.
Partial Hospitalization Program (PHP)
PHP is a highly involved outpatient treatment program. Patients are required to attend 30 hours of therapy and support groups each week, every Monday through Friday. PHP is recommended for patients who require intense support and structure but may be unable to take time off for residential treatment or feel their issues are not so severe as to need it.
Intensive Outpatient Program (IOP)
IOP is a less intense form of treatment that offers a transition between residential treatment and the return to daily life. IOP is a step down from PHP and offers flexibility during treatment, with many programs providing evening schedules so patients don't have to uproot their lives to seek recovery from mental illness.
The Importance of Trauma-Informed Treatment
Trauma-informed treatment is a vital part of any evidence-based treatment program and is especially necessary when dealing with first responders. A trauma-informed approach acknowledges the whole patient, including their past and present, and not simply the current symptoms of their addiction or mental illness. This approach helps provide adequate care by improving patient engagement, treatment retention, and overall health outcomes.
Trauma-informed treatment follows safety, trustworthiness and transparency, peer support, collaboration, empowerment, humility, and responsiveness. The goal of trauma-informed therapy is to do the following:
Realize the widespread impact of trauma and understand paths for recovery
Recognize the signs and symptoms of trauma in patients, families, and staff
Integrate knowledge about trauma into policies, procedures, and practices
Actively avoid re-traumatization
Trauma-informed care has many benefits during treatment, as many patients with trauma have difficulty maintaining healthy and open relationships with a healthcare provider. This treatment approach allows patients to engage more fully in their healing and develop a trusting relationship with treatment professionals, which can improve long-term health outcomes.
Coping Strategies for First Responders
Prioritize boundaries: Learn to set healthy boundaries by telling people no or that you aren't up to a specific task. It is okay to take time for yourself.


Schedule regular daily activities: Walking and doing other physical activity provides a break from job-related stress and boosts natural serotonin production.


Limit social media: Negative coverage and discussions are not helpful to people experiencing depression, anxiety, or PTSD.


Think about nutrition: Evidence shows that drinking water and eating healthy foods can help improve physical and mental function.


Do something you enjoy: Give yourself something to look forward to outside your regular work routine.


Talk to someone: Discuss your emotions and mental state with someone you trust. They may not have all the answers, but having someone there to listen and support you can go a long way.


Find a healthy distraction: Listen to relaxing music, work on a puzzle, paint a portrait, or engage in other calming activities to take your mind off of negative thoughts and feelings.


Be mindful: Practicing mindfulness techniques such as yoga and meditation can help you separate from past trauma and re-align your sense of self.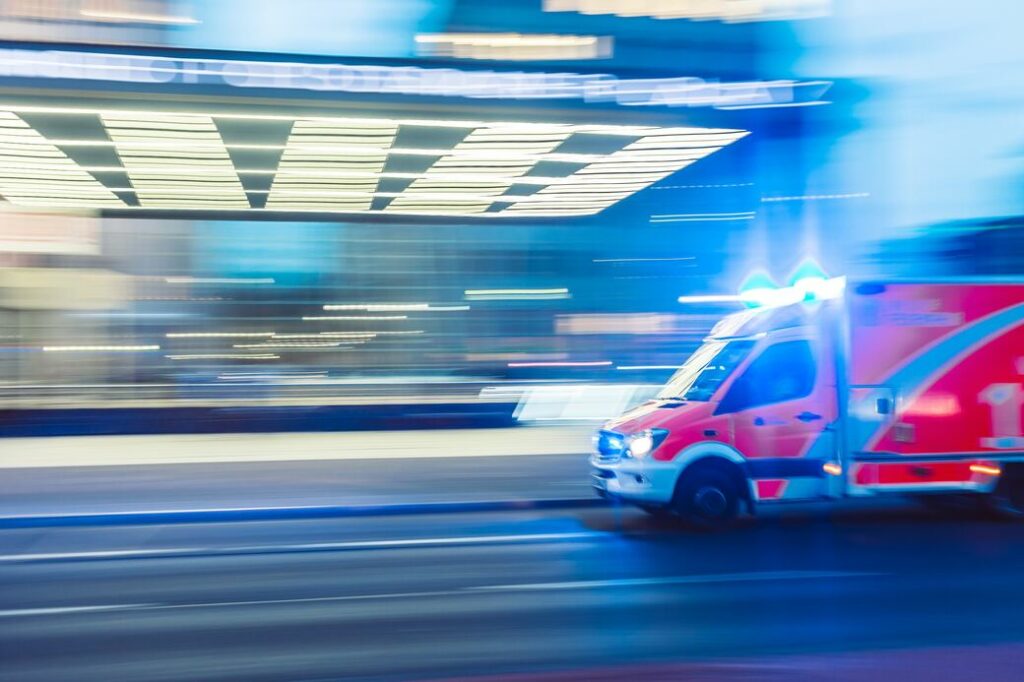 Providing Support to First Responders
If someone you know is facing mental health struggles as a first responder, there are steps you can take to support them. If you observe your loved one acting erratically, address the issue with them and offer a safe environment for them to discuss their negative experiences in the line of duty. If the problem seems too difficult to tackle alone, suggest seeking professional help.
As an employer of first responders, some methods can help your employees address their mental health. The most crucial factor is removing the stigma of seeking treatment from the workplace, as this can hinder individuals from getting the help they need. Within the workplace, you should promote self-care and cultivate an environment of mindfulness.
You should also invest in mental health awareness and stress management training, establish peer support programs, and train employees to recognize warning signs of mental illness. Offer regular check-ins to provide a safe space for employees to discuss their feelings and the steps they are taking to prioritize their well-being.
Recovery Resources
If you are a first responder dealing with mental health struggles, there are resources to reach out to that can provide support in these situations. Don't hesitate to find the help you need and start a path to wellness.
First Responder Crisis Text Line: 24/7 support for first responders in a mental health crisis. Text "BADGE" to 741741.


Frontline Helpline: Support for first responders and their family members affected by traumatic experiences, staffed by former first responders. Call 866-676-7500.


National Crisis & Suicide Prevention Lifeline: A network of crisis centers that provide emotional 24/7 support to anyone experiencing emotional distress or in a suicidal crisis. Text or call 988.


Illinois Firefighter Peer Support: Network of firefighters trained to offer mental health assistance. Call 855-907-8776.


Code Green Campaign: Mental health resource and advocacy organization for first responders.


Responder Strong: Online source for first responders and loved ones offering educational resources, professional help, and self-help tools.


First H.E.L.P.: Online community connecting families and loved ones of a first responder lost to suicide.


First Responders Foundation: Supports the emotional well-being of first responders and their spouses by providing online support through groups and workshops.


First Responders Children's Foundation: Provides financial support to both children who have lost a parent in the line of duty and families enduring significant financial hardships due to tragic circumstances.


Puppies Behind Bars: Trains inmates to raise service dogs for wounded war Veterans and first responders and detection canines for law enforcement.


Disaster Responder Assets Network (DRAN): Free resources and access to peer support group meetings via Zoom for first responders and health care professionals. Call 707-200-3765.


CopLine: 24/7 support for police officers and their family members, answered by retired police officers trained in crisis intervention. Call 800-267-5463.


SafeCall: 24/7 crisis line for first responders. Call 206-459-3020.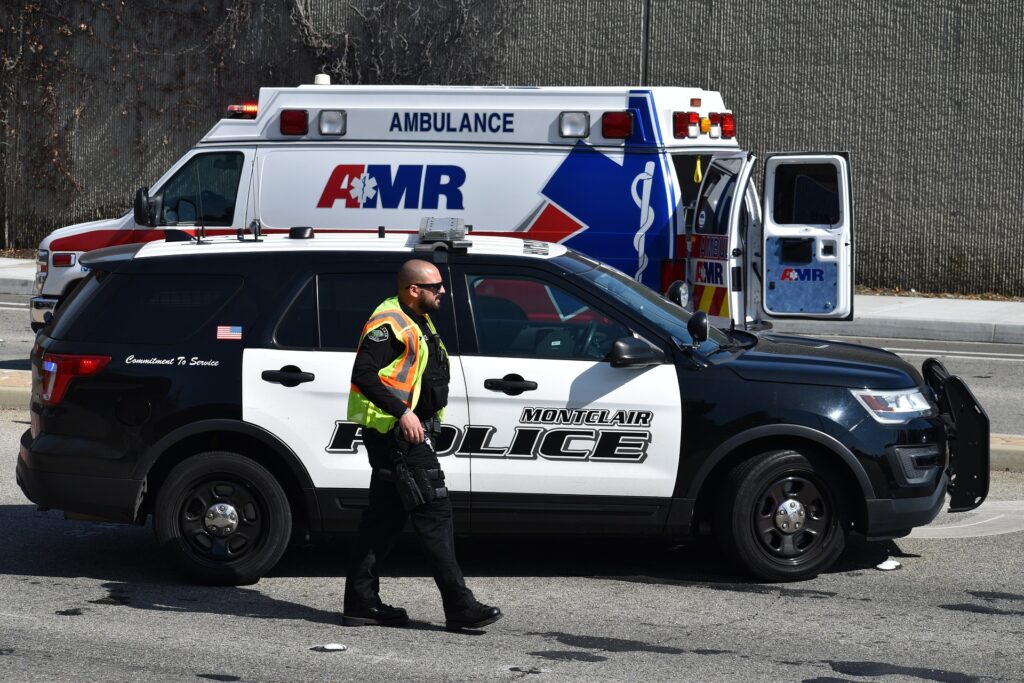 You Don't Have to Struggle Alone
At TRUE Addiction and Behavioral Health, we recognize the specific struggles that first responders face. We know that trauma from these events can feel overwhelming at times, and you may believe that there is no way to move forward. Believe us when we say that is not the case.
With trauma-informed treatment and comprehensive recovery programs, you can overcome your mental health conditions and find a future free from the burdens of your past. Don't let trauma control your life. Fight back with caring and innovative treatment that promotes overall healing. For more information, call our 24/7 helpline at (615) 802-6460 or contact info@trueaddictionbh.org.
Verify Your Insurance Online
We are here to help. Contact us today and get the answers you need to start your journey to recovery!