You're gathered with friends. You've delivered some major news. You're taking the first step: you're ready to get help for your opioid addiction. A friend recommends finding a drug rehab center in Brentwood, TN.
A local treatment center was your first choice. It made the most sense. Staying close to loved ones and friends gives the comfort and support needed during recovery. You also know staying in the same environment that led to your substance abuse might not be a good idea.
You want to give yourself an optimal chance at sobriety. But you're not sure how to do this. Do you stay close to the many reminders of drug addiction or go into the unknown?
Finding quality addiction treatment can require expanding your search results further. There are a lot of options. Therapy in Brentwood might hinder or prolong your recovery.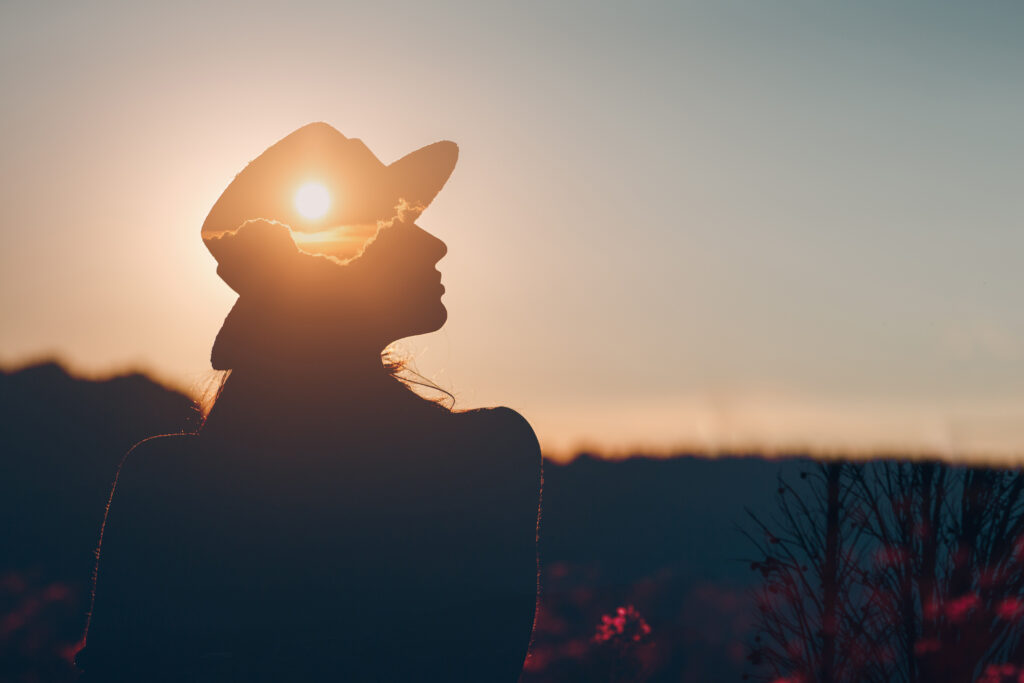 Why Not Choose Treatment in Brentwood, TN?
Your initial reaction is how convenient going with Brentwood for rehab is. Why go to another treatment facility? As tempting as it sounds, a nearby rehab center in Brentwood, TN, may not benefit your recovery. Your environment affects your struggle with opioids and drug addiction.
Finding the ideal rehab alternative outside Brentwood doesn't require a road trip. Some of the best addiction recovery centers are less than 20 miles away. Far enough to put a lifetime of distance between the old and the new.
This means the healthy people in your life are still close if needed. This support can help a lot in detox.
Plus, options allow you to make the decision best suited for you. The answer says enough if you look up how many rehabs are in Brentwood. There is one drug and alcohol treatment center in Brentwood, TN. One-rehab-fits-all does not work.
Research shows that your surroundings influence your actions. Why not remove that worry? You still get Tennessee's vibrant, natural scenery – without the burdens.
The relapse rate for substance use disorders (SUD) is between 40% and 60%. The long-term success rate moves to 75% for individuals who change scenery for recovery.
This means places, people, and smells can trigger your desire to use. Experiencing intense cravings early in your recovery journey can affect your progress.
There are also insurance considerations. Some rehabs work with many insurance companies as out-of-network providers. It's essential to know your health insurance coverage. Not all rehabs accept the same insurance or payment options.
The cost of living in Brentwood and surrounding areas is 25% higher than the national average. This is reflected in the price of treatment. Some rehabs work with many insurance companies as out-of-network providers and handle the insurance verification process.
When picking a drug rehab in Brentwood, TN, see if they offer mental health care. Can a rehab center in Brentwood treat mental health disorders plus drug addiction? 9.2 million adults in the U.S. have a co-occurring condition. Often, addiction starts from mental issues. For example, some drink to cope with depression, while drugs like amphetamines can lead to anxiety.
Dual diagnosis for co-occurring disorders requires high skill from mental health professionals at an addiction treatment center. Assessing the therapy options available in a rehab's treatment plans is crucial.
All rehabs offer therapy in their treatment programs. Brentwood, TN's rehab center might provide a limited selection of therapies. What happens after your program is finished? A new horizon in recovery awaits when you consider beyond Brentwood.
A Refreshing Approach to Mental Health Treatment
A commitment to your journey drives TRUE Addiction and Behavioral Health. We provide the leading effective treatment services for recovery. You won't find our customized approach in Brentwood and other Tennessee rehabs. We are a game changer for local Brentwood residents seeking more out of their care.
Along with programs and services provided, there are also quality markers such as the following:
Assessment and targeted treatment. Rehab starts with assessing your substance abuse history and mental health disorders.
An inclusive and individualized approach to specific needs.
Our treatment facility respects your background, race, sexual orientation, and gender. A culturally competent program indicates a safe and welcoming place.
Qualified staff with state licensure, certifications, and Joint Commission accreditation. Joint Commission accreditation is the industry standard for high quality and safety.
High ratings and reviews on Google and client testimonials. Any rehab can put together a striking website. Be sure the treatment center you select shares client testimonials on their website.
A growth-minded setting with a warm environment. The rehab should be positive and respectful. You meet new people who want the same things as you.
Comprehensive treatment at each level of care. A refined mixture of both holistic and scientifically proven methods is used in our treatment center programs.
Our Treatment Programs
About half of the individuals in rehab drop out within the first month. There are gaps in recovery that we are filling. Our team has drug addiction and mental health experts with different specialties.
Our intensive outpatient program (IOP) is designed to give you the help you need to beat addiction. You attend 3-5 days a week in 3-hour sessions. You'll learn how to manage addiction cravings, deal with triggers, and form healthy relationships.You'll have weekly sessions with therapists and can attend meetings, work, or volunteer. It's a more relaxed schedule that continues to transition you. You hone the life skills needed for recovery. These include balancing work, school, and sobriety.We designed our intensive outpatient program (IOP) to give targeted mental health care. Recovery requires determination and the tools to reconstruct your life. You attend 3-5 days a week in 3-hour sessions.
Our partial hospitalization program (PHP) is on weekdays and has a solid mental health focus. It offers a full-day structure at less cost. PHP is a good fit if you need more guidance than outpatient but don't need ongoing supervision. Our program feels like real life, helping you learn how to return to your routine.
The continuing recovery in our sober living homes gives you a safe, drug-free environment. There are also rooftop views of Nashville's skyline and amenities galore. You'll gain structure, support groups, and access to job training and education resources.Sober living can go along with PHP or IOP. It provides a strong base for lasting recovery and accountability.
Our Treatment Services
Our programs are all tailored to the individual, and some standard services are shared.
Talk therapy, or psychotherapy, is more than talking in a circle. Our therapists have developed a curriculum personalized and designed for success. The respected therapies include cognitive behavior therapy (CBT) and dialectical behavior therapy (DBT). Individual, family, and group therapy sessions all use these.
Our holistic therapies connect your mind, body, and spirit to treat the whole person. We offer options like massage therapy, guided meditation, nature walks, yoga, and dance.
Experiential therapy encourages hands-on activities that bring up unresolved or repressed emotions. We use recreational and emotional exercises to help clients identify their feelings. Art, music, and role-playing allow expression, exploration, and understanding of their emotions.
Eye movement desensitization and reprocessing (EMDR) is used when traumatic memories can be overpowering. With EMDR, your eyes guide your brain in processing these memories. This cutting-edge technique helps diminish the emotional impact of such memories.
We offer change outside of Brentwood and local norms. We support your substance abuse and mental health care needs and teach good habits. Once someone finishes our program, they're ready to face life's challenges and enjoy their wins.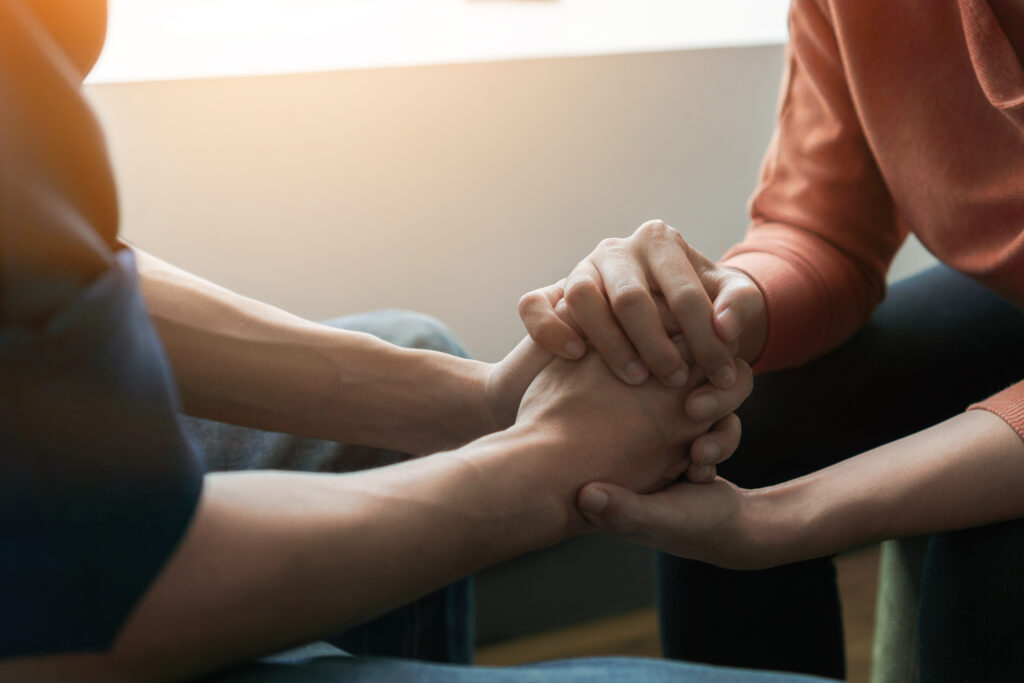 Drug Rehab Centers in Brentwood, TN
We've included other Tennessee recovery centers within range of Brentwood. Evaluating individual needs, treatment options, and the severity of the addiction and mental illness matters. Twelve miles can make a complete difference. However, seeking help is the bottom line.
SAMHSA's National Helpline, 1-800-662-HELP (4357), is a confidential, free, 24/7 information service hotline supporting those dealing with substance abuse.
Hospitals
Middle Tennessee Mental Health Institute
Mental health treatment, assessment, and crisis intervention hospital.
Tristar Southern Hills Medical Center
Tristar Southern Hills Medical Center is a medical facility in Nashville, TN.
Ascension Saint Thomas Hospital West Emergency Department
In Nashville, the ER team at Ascension Saint Thomas Hospital offers 24/7 emergency care.
Ascension Saint Thomas Hospital West
Ascension provides round-the-clock emergency services.
Rehab Facilities
JourneyPure
CARF-accredited alcohol and drug rehab programs in Murfreesboro with outpatient and inpatient treatment programs

Promises Behavioral Health
Addiction treatment focuses on the physical symptoms of substance use and the changes in brain chemistry caused by drug abuse

Cumberland Heights Foundation
Prides itself on being a treatment center steeped in tradition while also taking on cutting-edge practices
Integrated Addiction Care
A drug rehab focused on integrated outpatient treatment that removes barriers to treatment
Recovery Treatment Centers
Vertava Behavioral Health & Wellness
Therapies are evidence-based and offered daily, tailored to the patient's needs.
Cedar Tree Wellness Center
Mental health counseling for adults, children, and families in various formats. Every licensed therapist holds a Master's degree or is on their way to licensure.
Choose Addiction Treatment Excellence
TRUE Addiction and Behavioral Health has a reputation of success with the success to back it up. Whether you stay close to home or go outside the city limits to treat your mental health condition, it is a life-changing step.
Our premier drug rehab in Nashville provides the well-rounded treatment you deserve. Let us answer your questions and help however we can. Reach us anytime, 24/7, at (615) 265-0160 or info@trueaddictionbh.org.
Verify Your Insurance Online
We are here to help. Contact us today and get the answers you need to start your journey to recovery!