Nearly 60 million people in the U.S. suffer from a mental health disorder. Mental health disorders can impact other bodily functions and organs and cause daily life to feel impossible. While medications might alleviate some of the symptoms, healing the entire body will address every part of you.
Mental health affects people from all backgrounds. However, access to education and treatment can vary across different areas and communities. Finding the best mental health facilities in Goodlettsville, TN, that provide the individualized services you need is essential.
TRUE Addiction and Behavioral Health understands this and has prepared information and resources to find a treatment facility to help you navigate the process.
Signs of Mental Illness
Below are some indicators if you suspect you or a loved one might suffer from a mental health disorder.
Persistent sad, anxious, or "empty" mood
Feelings of hopelessness or pessimism
Irritability
Feelings of guilt, worthlessness, or helplessness
Loss of interest or pleasure in hobbies and activities
Decreased energy or fatigue
Moving or talking more slowly
Feeling restless or having trouble sitting still
Difficulty concentrating, remembering, or making decisions
Difficulty sleeping, early-morning awakening, or oversleeping
Appetite or weight changes
Thoughts of death or suicide, or suicide attempts
Aches or pains, headaches, cramps, or digestive problems without a clear physical cause that do not ease even with treatment
Proximity of Goodlettsville to TRUE
Goodlettsville is slightly over an hour from TRUE in Murfreesboro, Tennessee. That is enough distance to separate yourself from your environment, which could impede your ability to develop coping strategies for your mental health.
For many people, allowing themselves to disconnect from triggers and reconnect with the support of others who understand their journey can be the start of restoration.
TRUE'S mission is to provide the highest quality recovery education with the tools to support transformation in each life we serve. We give you the resources and treatment needed to restore your heart and mind for your soul to receive healing and find a life filled with purpose.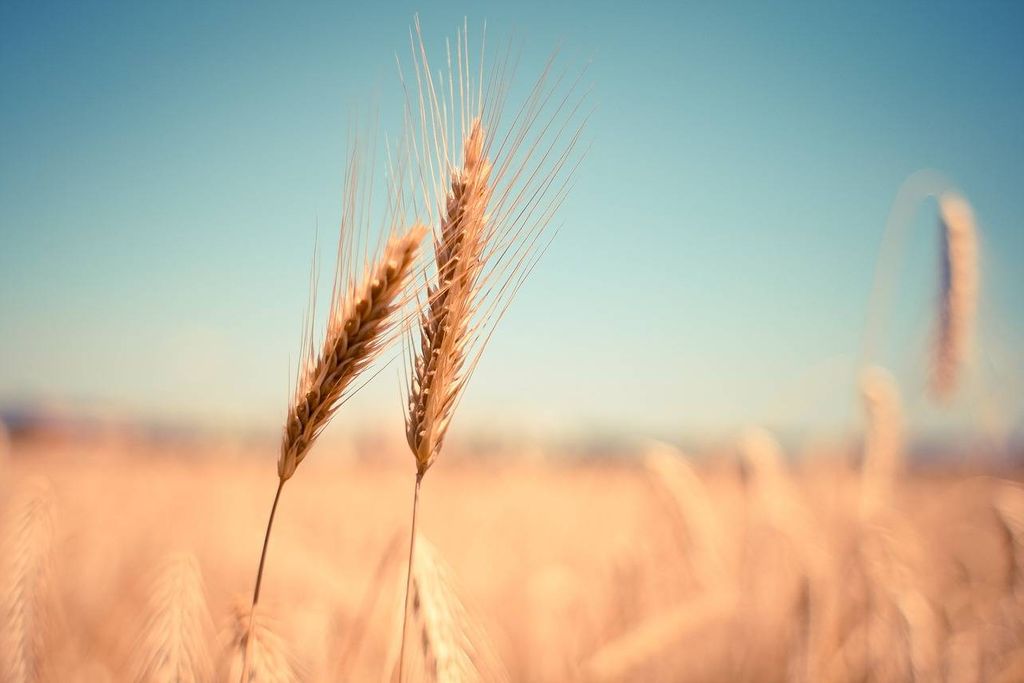 The TRUE Advantage for Mental Health Treatment
A commitment to your journey drives TRUE Addiction and Behavioral Health. We provide leading effective treatment services for recovery. You won't find our customized approach in Goodlettsville. Our commitment to our clients and the services we offer set us apart.
Assessment and targeted treatment. Rehab starts with assessing your substance abuse history and mental health disorders. You want to be sure the center you choose will take the time to understand what led to your mental health condition. That's the first step to developing a proper treatment plan.
An inclusive and individualized approach to specific needs.
Our treatment facility respects your background, race, sexual orientation, and gender. Family customs are also essential and should be considered in addiction treatment services. A culturally competent program indicates a safe and welcoming place.
Qualified staff with state licensure and accreditation. Joint Commission accreditation is the industry standard for high quality and safety.
A growth-minded setting with a warm environment. The rehab should be positive. You should feel like you're part of a family and have the support you deserve.
Comprehensive treatment at each level of care. A refined mixture of both holistic and evidence-based methods should be used in your treatment center program.
Dual diagnosis treatment. Some people with mental health disorders may also suffer from substance use disorders (SUD). If this is your situation, you want to be sure you receive a proper diagnosis for these co-occurring disorders.
Our Mental Health Treatment Programs
We offer varying levels of care depending on your specific needs. Your intake assessment will guide your recovery team in deciding what option works best for you. We use these programs to treat PTSD, schizophrenia, ADHD, bipolar disorder, eating disorders, and more.
Intensive Outpatient Program (IOP)
Our intensive outpatient program (IOP) is designed to help you learn coping skills for your mental health disorder. You attend 3-5 days a week in 3-hour sessions. You'll learn to manage symptoms, deal with triggers, and form healthy relationships.
You'll have weekly sessions with therapists and can attend meetings, work, or volunteer. Our program will guide you in personal growth during these outpatient treatment sessions. We designed our IOP to give targeted mental health care.
Partial Hospitalization Program (PHP)
Our partial hospitalization program (PHP) is on weekdays and has a solid mental health focus. It offers a full-day structure at less cost. It also costs less than an entire residential stay. PHP is a good fit if you need more guidance than outpatient but don't need ongoing supervision.
You can maintain your regular life while receiving inpatient treatment at the time of day that works for you. You can start your day with morning IOP or wrap up your day with evening IOP. No overnight stay is required. You attend IOP five days a week. It usually lasts about three months and up to six months.
Sober Living Homes
The continuing recovery in our sober living homes gives you a safe, drug-free environment. There are also rooftop views of Nashville's skyline and various amenities designed for comfort. You'll gain structure, support groups, and access to job training and education resources. Residential treatment can go along with PHP or IOP. It provides a strong base for lasting recovery and accountability.
Our Mental Health Treatment Services
Just as we customize our treatment programs, our services are the same. We consider your needs and let that guide your team in selecting the most beneficial services to complement your treatment program.
Talk Therapy
Cognitive behavioral therapy (CBT) makes individuals aware of attention and concentration problems. It improves their organization and time management. They can break down tasks more efficiently to manage their daily lives. CBT builds confidence and controls impulsive behavior.
Dialectical behavioral therapy (DBT) helps individuals participate in their therapy. Professionals recommend DBT as a treatment for mental health because it effectively combines CBT, mindfulness, and acceptance strategies. DBT teaches essential skills for managing emotions, impulsive behavior, and relationships. Individuals set goals, track progress, and make decisions about their treatment.
Rational emotive behavior therapy (REBT) helps individuals understand unhelpful thoughts that can lead to negative emotions or behaviors. REBT focuses on the moment and what a person is feeling. Our therapists help you form new ways of approaching challenges, thoughts, and circumstances. The root of the adverse emotions is addressed so that self-sabotaging behavior can taper off.
Acceptance and Commitment Therapy (ACT) combines mindfulness and acceptance strategies. The idea behind ACT is to focus on helping individuals develop mental and emotional flexibility and avoid making risky decisions.
CEMA assessments typically include various tests and measures to assess cognitive processes, emotional regulation, and psychological functioning. These assessments help clinicians tailor treatment plans and interventions to address individuals' mental and emotional needs.
Holistic Therapy
Our holistic therapies connect your mind, body, and spirit. We offer a variety of options.
Music therapy uses music and its elements to assist with addiction recovery and mental health disorders. Music has a unique ability to stimulate emotions, bring up good memories, and boost relaxation. By incorporating music therapy into treatment, individuals can experience increased emotional well-being and find new coping skills.
Art therapy can include drawing, painting, sculpting, and more. It promotes self-confidence and self-esteem, doesn't require dialogue, and is a judgment-free, safe space. Through creating art, individuals can explore and communicate their emotions, thoughts, and experiences in a nonverbal and symbolic manner.
Yoga is a therapeutic practice that has a positive impact on mental health. We combine physical postures, breathing exercises, and meditation to encourage our clients to be in the present.
Fitness reverses the detrimental effects on physical health, including weakened muscles, poor cardiovascular fitness, and overall physical deconditioning that substance abuse causes.
Movement therapy involves physical activities such as dance, fitness, or martial arts to support healing and recovery. It helps individuals express emotions, reduce stress, improve body awareness, and develop healthy coping strategies.
Equine therapy stimulates physical, emotional, cognitive, and social well-being. We use horses that are tamed and trained for therapy purposes.
Acupuncture involves the insertion of thin needles into specific points of the body. The energy flow, known as Qi (pronounced "chee"), follows pathways throughout the body to restore balance and promote health and well-being.
EMDR Therapy
Eye movement desensitization and reprocessing (EMDR) is used when traumatic memories can be overpowering. With EMDR, your eyes guide your brain in processing these memories. This cutting-edge technique helps diminish the emotional impact of such memories.
Local Mental Health Resources for Goodlettsville, TN
Traveling out of town for mental health disorder treatment might be difficult for some people based on their circumstances. If that is the case for you, we've compiled local resources to support you.
Below are hospitals, mental health clinics, and drug addiction centers that offer group therapy, psychotherapy, and resources for understanding mental health issues.
Hospitals
NorthCrest Health
100 NorthCrest Dr, Springfield, TN 37172
Saint Thomas Hospital for Specialty Surgery
2011 Murphy Ave, Nashville, TN 37203
Saint Thomas Midtown Hospital
2000 Church St, Nashville, TN 37236
Sumner Regional Medical Center
555 Hartsville Pike, Gallatin, TN 37066
TriStar Hendersonville Medical Center
355 New Shackle Island Rd, Hendersonville, TN 37075
TriStar Skyline Madison Campus
500 Hospital Dr, Madison, TN 37115
TriStar Skyline Medical Center
3441 Dickerson Pike, Nashville, TN 37207
Vanderbilt University Medical Center
1211 Medical Center Dr, Nashville, TN 37232
Williamson Medical Center
4321 Carothers Pkwy, Franklin, TN 37067
Mental Health Centers
Center of Hope for Behavioral Health
909 Meadowlark Ln., Goodlettsville, TN 37072
Rivergate Psychiatric Center
814 Wren Rd, Goodlettsville, TN 37072
Open Minds Mental Health Services
206 Bluebird Dr., Suite 101, Goodlettsville, TN 37072
Omni Community Health Goodlettsville
740 Conference Dr. B, Goodlettsville, TN 37072
Allied Behavioral Health Solutions & Advanced Therapy Solutions
3000 Business Park Cir. # 900, Goodlettsville, TN 37072
Living Well Center
1000 Northchase Dr, Goodlettsville, TN 37072
On A Journey Counseling Center
110 Glancy St, Suite 203, Goodlettsville, TN 37072
Tennessee Voices for Children (children, adolescents, and young adults)
(615) 269-7751
Rehab Facilities
Cumberland Heights
8283 River Road Pike, Nashville, TN 37209
Freeman Recovery Center
311 S 9th St, Nashville, TN 37206
JourneyPure Nashville
1212 7th Ave N, Nashville, TN 37208
Nashville Addiction Clinic
1404 Stephens Ct., Nashville, TN 37203
Renewal House
3410 Clarksville Pike, Nashville, TN 37218
Solutions Retreat
5405 Forest Acres Dr., Nashville, TN 37220
The Next Door
402 22nd Ave. N, Nashville, TN 37203
Get Help Now
TRUE Addiction and Behavioral Health offers effective treatment solutions. Deciding to move outside your comfort zone can improve your overall wellness. The best treatment facility for you is one with the treatment that fits your needs.
Our admissions team is happy to hear from you and ready to help answer your questions. Reach out today to begin your journey at (615) 338-6235 or email us at info@trueaddictionbh.org.
Verify Your Insurance Online
We are here to help. Contact us today and get the answers you need to start your journey to recovery!