Chattanooga, the county seat of Hamilton County, is a Tennessee city located along the Tennessee River and shares its southern border with Georgia. Chattanooga is Tennessee's fourth-largest city and one of the two principal cities of East Tennessee. The many railroads in Chattanooga made it a prominent city in the Civil War and it remains a transit hub.
Known as the "Scenic City," Chattanooga invites tourism nationwide. Even with the city's beautiful mountain scenery and many cultural attractions, residents can't escape the country's mental health problems. Mental health facilities in Chattanooga, TN, are sprouting up to combat this and provide care to city residents battling mental illness.
The Mental Health Crisis in Chattanooga
Mental health and substance abuse issues are affecting millions nationwide, and this trend is seen in Tennessee as well, including Hamilton County, where Chattanooga is located. 37.3% of adults in Tennessee reported symptoms of anxiety and depressive disorder, compared to 32.3% of adults in the U.S.
Compared to the U.S. overall, Hamilton County residents are more likely to report fair or poor health and experience more unhealthy physical and mental health days. In 2017, Hamilton County had a rate of 12 mental health emergencies per 1,000 residents, six times larger than the rate in Tennessee.
In February 2021, 43.5% of adults in Tennessee reported symptoms of anxiety or depression. 25.6% were unable to get needed counseling or therapy. Each day in Tennessee, an average of three people die by suicide. As of 2016, suicide is the second leading cause of death for young people (ages 10-19) in Tennessee, with one person in this age group lost to suicide every week.
There were 142 deaths by suicide in Hamilton County from 2013 through 2015, and the age-adjusted mortality rate was 12.4 per 100K residents. In 2016, in Hamilton County, there were 42 suicide deaths, 283 emergency department visits for suicide attempts, and 144 hospitalizations for suicide attempts.
Why Choose TRUE?
TRUE Addiction and Behavioral Health, located in Murfreesboro, TN, provides mental health services to people who would otherwise struggle alone, such as the 3,224,296 people in Tennessee who live in areas with insufficient access to mental health professionals.
TRUE's treatment centers are leaders in treating mental health conditions and providing expert care. Making the journey to our mental health center can be worth it to find a treatment plan that prioritizes your well-being. Our treatment facility creates personalized recovery programs for each patient that will start them on the path to a future full of enlightenment and enrichment.
We don't settle for temporary relief. Our focus on community collaboration and local outreach allows our patients to build the future they want and discover their authentic selves. Whether an adolescent or adult, each patient enters our programs feeling lost and hopeless. However, we have the tools to reignite their passion for life and send them back into society with purpose and fulfillment.
Substance Abuse and Mental Health Treatment Programs
TRUE provides comprehensive treatment plans at our rehab center to establish a successful path to long-term recovery.
Intensive Outpatient Program (IOP)
Intensive outpatient programs (IOPs) provide a flexible approach to treatment. Our clients are not required to stay overnight because it is not a residential treatment program. They can maintain daily responsibilities outside of treatment.
IOPs require an in-facility commitment of several hours a day. During that time, IOP gives our clients the tools to stabilize mood swings, improve their ability to carry out daily functions, and manage any other symptoms they experience.
Partial Hospitalization Program (PHP)
We know that some clients require a more intensive program than IOP can offer. Those clients are guided down a partial hospitalization program (PHP) route. The in-facility commitment is more of a half day. But it is still a personalized approach. Our clients receive treatment all day. However, this one is also not residential. Individuals return home at lunchtime or later in the evening if they have therapy after lunchtime.
Clients can expect intensive treatment, including medication management, as needed, and counseling tailored to their bodies' response to bipolar disorder. PHP therapists closely watch symptoms for improvements or to make adjustments in an individual's treatment plan.
PHP allows our clients to establish routines while engaging with a supportive community of peers and healthcare professionals. Research shows that PHP significantly improves symptom management and overall quality of life for individuals with bipolar disorder.
Sober Living
For our clients with co-occurring substance use disorder, a sober living community is an ideal option in this case. We understand the importance of treating both mental health and addiction. This dual diagnosis sometimes requires medication management as part of the treatment plan.
Our sober living homes offer structured housing that provides additional accountability through drug tests and curfews. Sober living is often used in conjunction with PHP and IOP. Sober living homes offer structured accommodations that provide extra responsibility through drug tests, curfews, and peer support groups. Sober living is often used with PHP and IOP and makes for an easier transition back to daily life and obligations.
TRUE Mental Health Services
Our various treatment options allow patients to utilize services best suited to foster their growth and development as part of their comprehensive treatment program.
Cognitive Behavioral Therapy (CBT)
Cognitive behavioral therapy (CBT) is a form of psychological treatment effective for various problems, including depression, anxiety disorders, alcohol and drug use issues, marital problems, eating disorders, and severe mental illness. Our evidence-based research suggests that CBT significantly improves functioning and quality of life for those diagnosed with mental health disorders.
CBT is effective because it focuses on problem-solving and changing negative thought patterns. In addition, it is a goal-oriented approach, which sets our clients up for success because they work with their therapist to set realistic benchmarks for recovery.
Dialectical Behavior Therapy (DBT)
Dialectical behavior therapy (DBT) effectively treats many other disorders, such as substance dependence, depression, anxiety, eating disorders, and post-traumatic stress disorder (PTSD).
DBT helps clients who struggle with managing their emotions and relationships and those considering self-harm. This treatment service is ideal for individuals with emotion regulation, impulse control, and social difficulties that mental health conditions bring.
EMDR Therapy
Eye movement desensitization and reprocessing (EMDR) therapy helps individuals overcome symptoms caused by trauma and distress through rhythmic bilateral stimulation (typically eye movement).
It is used to treat various mental health disorders. EMDR therapy can help resolve unpleasant memories and experiences previously resistant to treatment. This psychotherapy technique is based on the idea that the mind can heal from psychological trauma, similar to how the body can recover from physical trauma.
Individuals participating in EMDR therapy learn to apply skills to approach specific life challenges and events. Typically, our therapists will conduct EMDR sessions weekly for about an hour.
Individual Therapy
As a component of our comprehensive approach, individual therapy is a safe space for our clients to explore their thoughts, feelings, and concerns one-on-one with their therapist. The client is the sole focus during individual therapy, which provides deeper insight into the issues that led to addiction, giving each client more time to develop coping strategies.
Individual therapy works because it offers a supportive connection with our therapists to work through emotional and interpersonal issues. This benefits our clients with mental health disorders because of the consistency, structure, and therapeutic alliance they receive. Group therapy can be overwhelming for some clients and can be a trigger given the unstable emotions.
Holistic Therapy
Holistic therapy is an alternative treatment service that focuses on the whole person and not just specific symptoms related to mental health disorders. Our therapists consider our clients' physical, emotional, mental, and spiritual well-being, allowing them to develop balance and coping skills.
We use several holistic therapy services.
Creative outlets
Animal therapy
Yoga
Physical movement
Acupuncture therapy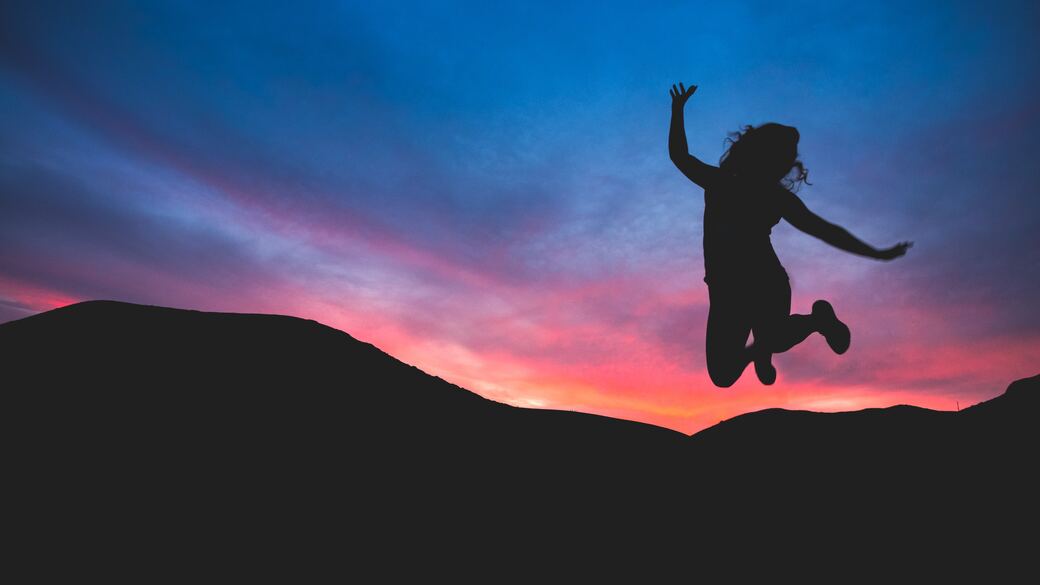 Local Resources Near Chattanooga, TN
Recovery resources can make all the difference between struggling with addiction or mental illness and starting the path to wellness. Although recovery is challenging, our team is here to help. We've created a list of resources that can guide you through overcoming your issues.
Helplines
Crisis Text Helpline
Text "HELLO" to 741741
Tennessee Addiction Hotline
(866) 210-1303
Tennessee Crisis Line
(855) 274-7471
Tennessee REDLINE
(800) 889-9789
Substance Abuse and Mental Health Services Administration (SAMHSA) National Helpline
(800) 662-4357
Hospitals
CHI Memorial Hospital
2525 Desales Ave, Chattanooga, TN 37404
(423) 495-2525
Erlanger Baroness Hospital
975 E 3rd St, Chattanooga, TN 37403
(423) 778-7000
Erlanger East Hospital
1751 Gunbarrel Rd, Chattanooga, TN 37421
(423) 680-8000
Kindred Hospital Chattanooga
709 Walnut St, Chattanooga, TN 37402
(423) 266-7721
Parkridge East Hospital
941 Spring Creek Rd, Chattanooga, TN 37412
(423) 894-7870
Mental Health Centers
Erlanger Behavioral Health Hospital
804 N Holtzclaw Ave, Chattanooga, TN 37404
(855) 612-3494
Chattanooga Behavioral Health Alliance
7155 Lee Hwy Suite 300, Chattanooga, TN 37421
(423) 648-9290
Johnson Mental Health Center
420 W Bell Ave, Chattanooga, TN 37405
(423) 634-8884
Volunteer Behavioral Healthcare System
413 Spring St, Chattanooga, TN 37405
(888) 756-2740
Recovery Centers for Addiction Treatment
Chattanooga Recovery Center
13 W Kent St, Chattanooga, TN 37405
(423) 226-5331
Cumberland Heights- Chattanooga
6650 E Brainerd Rd #102, Chattanooga, TN 37421
(423) 482-8281
Focus Treatment Centers
7429 Shallowford Rd, Chattanooga, TN 37421
(423) 308-2560
Riverwalk Recovery Center
7446 Shallowford Rd #116, Chattanooga, TN 37421
(423) 264-2600
Find Your Path to Mental Wellness
TRUE Addiction and Behavioral Health can provide support to overcome mental illness and addiction. Our state-of-the-art facility and comprehensive treatment programs can guide you toward freedom from your burdens.
Our experienced and dedicated team is here to help you gain an understanding of substance abuse and mental health problems and discover a higher quality of life. Reach out today at (615) 338-6235 or email us at info@trueaddictionbh.org to begin your journey.
Verify Your Insurance Online
We are here to help. Contact us today and get the answers you need to start your journey to recovery!