Sobriety is a lifestyle choice, one in which you decide to remain above the influence of drugs and alcohol rather than under them. For those who struggle with addiction, sobriety means regaining control and agency over one's life and unfettering oneself from the constraints of reliance and dependency.
People interpret sobriety in multiple ways. Some view sobriety as a complete abstention from substances. Others view sobriety through a lens of healing, recovery, and finding coping strategies that work for them.
Why is staying sober so hard? Why is it so important? This guide provides tips and resources that will help you solve these questions.
11 Helpful Tips for Remaining Sober
Be Aware of Your Triggers
Understanding your external reactions is essential to achieving your sobriety goal. Focus on what might trigger you, whether certain people, places, media, or situations.
Understanding how you react is another vital aspect of gaining an awareness of your triggers. A heightened heart rate, sweating and shakiness, and sensations of agitation and general discomfort are all common indicators of stress and anxiety.
Listening to your body and taking mental notes of your extrinsic responses can help you avoid the situations that trigger you. Becoming aware of and acknowledging these reactions can sometimes be frustrating, so be patient.
Stay Away From Old Habits
Being around certain people and places can sometimes lead you to return to your old routine. If you find that your friends are negatively influencing you or not supporting your recovery journey, consider cutting those friends off. It is crucial to surround yourself with loved ones that will encourage you to stay on the right path.

Organize Your Life
Quitting your substance can often be disorienting. You may feel bored or need help with what to do with your time. Try taking each day one step at a time and maximizing your time. A planner or calendar can help you organize your life and find new, productive, and healthy ways of spending your day.

Explore Alternatives to Your Addiction
If you struggle with drinking, trying out alternative beverages is a great way to channel your cravings into something less harmful. A wide variety of drinks are available at grocery stores and restaurants that you could have fun exploring.
Healthy carbonated drinks, mocktails, and non-alcoholic beers are all great substitutes for alcohol. Caffeinated drinks are also an excellent alternative to alcohol and can give you much-needed energy to go about your day.
Cardiovascular fitness is a great healthy alternative to other substances, makes you feel good, and has long-term benefits for your body and emotional well-being. Focusing on developing a workout routine will not only help keep your mind off of your addiction, but it will also often lead to long-term health benefits.
Working out has been proven to increase dopamine release, which leaves you happier, with less anxiety, and better memory and motor performance. Sometimes, finding the motivation to work out can be difficult, but once you establish a routine, you will look forward to working out.

Engage in a Healthy Lifestyle
Engaging in a healthy lifestyle encompasses many things. To begin with, the food you put in your body impacts your health and how you feel. Focusing on eating well is a great way to maintain sobriety because if you are eating well, you are also likely to feel well.
Planning, preparing, and cooking your meals can give you a sense of pride and accomplishment. Doing a deep dive into learning how to cook is a great way to distract yourself from thoughts of your addiction and transform your energy into something productive. It can be a fun and delicious pastime for you and your loved ones.

Explore New Activities
Getting outside and exploring new activities is a great way to keep yourself on the path of sobriety. Look up events and activities that your town or city is offering. This is a great way to form new, healthy connections and to make sure you're addiction doesn't regain control of your life.

Construct Healthy Social Relationships
Alone time is essential, but feelings of isolation can be destructive as you try to maintain your sobriety. Having a healthy social life is important for anyone's mental health, and even more so if you find yourself struggling to stay sober.
Forming new connections can be as easy as engaging in online forums and communities. If you're more introverted, finding online groups with others who share your passions and interests can be an excellent way to construct healthy social relationships.
If you're more extroverted, get outside and meet new people. Volunteering for nonprofit and community-based organizations is an excellent way to give back to your community and form meaningful connections.

Be Patient and Loving with Yourself
The sobriety process is often daunting and challenging. Meditation, yoga, and breathing exercises can help you calm your mind and gain patience. Remember that maintaining sobriety is a marathon, and each day you stay sober is a celebration of regaining your control and confidence.

Adopt a Furry Loved One
If you live in an environment where you can adopt a fuzzy companion, doing so can help you manage your negative emotions as you traverse your sobriety journey. Surveys show that owning a dog can reduce feelings such as anxiety, depression, and stress.
Having a pet may be especially critical to your well-being, so getting an emotional support animal prescription from a mental health professional might be an excellent option to get the support you need as you maintain sobriety.
If you are not fond of pets or do not have the financial or physical means of owning one, viewing cat videos online has been proven to boost energy and positive emotions.

Track Your Progress
Many phone applications can help you keep track of your sobriety progress. Many of these applications have features where you can engage in community discussions and view the progress of others trying to maintain sobriety from the same substance as you.

Celebrate Your Achievements
Make sure to celebrate your achievements. Looking back on how many days you have maintained sobriety is a fantastic accomplishment for which you should reward yourself. Take a vacation or a spa day to treat yourself and celebrate all life offers.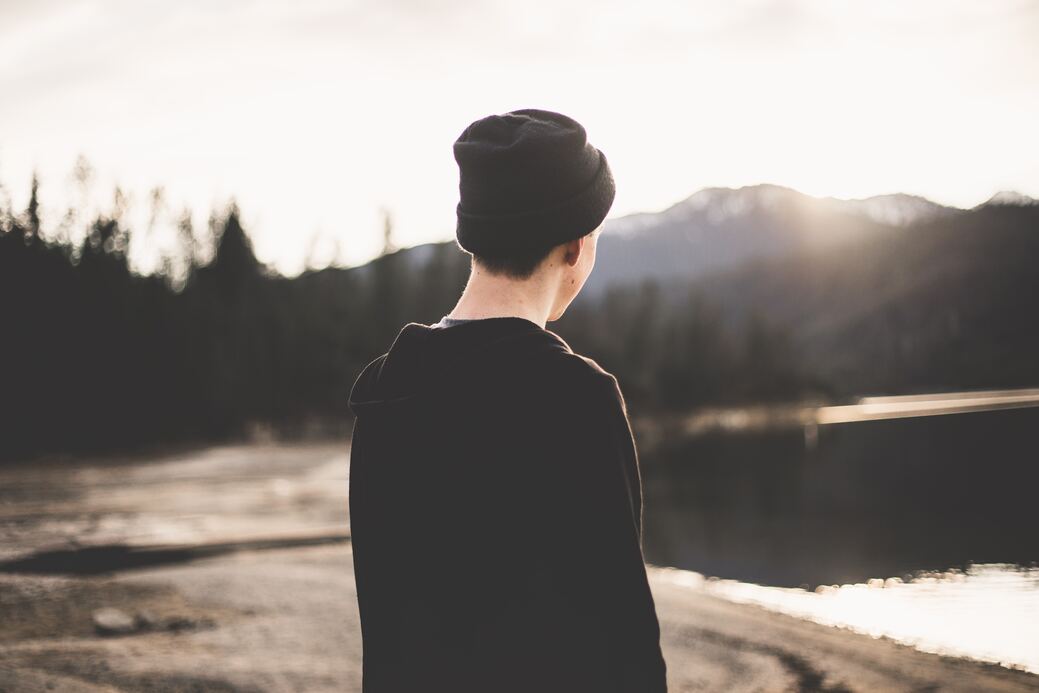 Resources
Hotlines and Helplines
SAHMSA's National Helpline
(800) 662-4357
Substance Abuse and Mental Health Services Administration (SAMHSA) provides a national helpline that is free, confidential, and available all hours of the day, every day of the year. SAMHSA provides both informational services for those confronting mental and abuse disorders and referral services to treatment facilities, support groups, and community organizations near you.
Crisis Text Line
Text HOME to 741741
Crisis Text Line offers 24-hour support for people seeking help from anywhere in the United States. Volunteer Crisis counselors are trained to receive your text messages and respond to those seeking help, whether you need support or someone to talk to.

Alcoholics Anonymous
Alcoholics Anonymous's 12-step program is a widely known and utilized resource for those striving to maintain sobriety. People interpret these steps in a variety of ways, but they can be summed up as:
Acknowledging the powerlessness and unmanageability of addiction
Recognizing that power greater than oneself can help give perspective to restoring sanity
Deciding to put faith in something other than yourself
Make an effort to search within yourself and find your moral center
Admitting to others the nature of your previous wrongs, often in a group setting
Readying yourself to uncover your character
Asking for help in becoming the best version of yourself
Make a list of people who your addictions may have impacted
Making direct attempts to reach out to those people and strive to make amends, if possible
Continuing to make a personal inventory of your progress
Looking inwards and self-reflecting to regain self-empowerment
Maintaining a community of other similarly situated people
These steps lay a general foundation to get you back on your feet. Alcoholics Anonymous additionally provides many other resources, including abundant literature, a media library, and newsletters.

Narcotics Anonymous
Narcotics Anonymous is a global and community-based organization founded in 1953. Over 70,000 Narcotics Anonymous meetings are held every week in over 100 countries. Besides bringing communities of individuals who suffer from drug addiction, Narcotics Anonymous also provides an abundance of recovery literature and other resources for those who struggle with addiction and maintaining sobriety.

Support Groups
Support groups are an excellent resource for bringing together a community of similarly situated individuals. Finding a support group near you is a way to ensure that you do not feel alone in your journey to recovery and in surrounding yourself with others who will hold you accountable for maintaining sobriety.
You may feel afraid to be around your usual friends or that you cannot go to your favorite places because you might be exposed to negative influences. It is easy to fall into the mindset that you are alone, but it is essential to remember that support groups are there to support and help you.
Support groups offer an environment free of judgment where you can open up and be honest about your addiction and your struggle to maintain sobriety. Hearing other people tell stories about their experiences struggling with adversity can offer you a vital perspective and something you can relate to.
Medical organizations, non-profits, and community-based groups often offer support groups, which may meet in person, on video or telephone meetings, or provide online forums or chat groups.
Overcoming Addiction Doesn't Have to Be Lonely
It may seem like achieving sobriety is an isolating process, but there are wonderful support networks and sober peers who can help you along this journey. At TRUE Addiction and Behavioral Health, our expert team of clinicians and comprehensive treatment programs can assist in your journey to sobriety and create lasting connections with peers in recovery. Loneliness is not a necessity for sobriety. Find out more when you call our 24/7 helpline at (615) 802-6460 or contact info@trueaddictionbh.org.
Verify Your Insurance Online
We are here to help. Contact us today and get the answers you need to start your journey to recovery!