Spring Hill, a city in Maury and Williamson counties, is located about 30 miles south of Nashville and included in the Nashville metropolitan area. The city has a population of slightly over 50,000 residents and has been recognized by the U.S. Census Bureau as the fastest-growing city in Tennessee.
The boom in population is not the only growth seen in Spring Hill. Following trends in Tennessee and across the United States, Spring Hill faces a rise in mental health and substance abuse issues. This increased the need for a mental health facility in Spring Hill, TN.
TRUE Addiction and Behavioral Health, located in Murfreesboro, TN, provides mental health services to people who would otherwise struggle alone, such as the 3,224,296 people in Tennessee who live in areas with insufficient access to mental health professionals.
TRUE Addiction and Behavioral Health's treatment centers are leaders in treating mental health conditions and providing expert care. Traveling a short distance from home can be worth it to receive medical advice and expertise in mental illness treatment that will start your progress toward a higher-quality future.
Mental Health and Drug Abuse Issues in Spring Hill
Spring Hill and the surrounding counties are facing a mental illness and substance abuse crisis, and the area does not have adequate resources to tackle this issue. 94% of surveyed Williamson County residents reported that drug use and abuse were a problem, yet only 63% thought proper resources were available to treat substance use disorder (SUD).
Mental health has become a massive issue in Spring Hill and the two counties the city is located in. 27% of adults in Spring Hill report often feeling down, depressed, or hopeless. 12.7% of adults in Williamson County report frequent mental distress, while in Maury County, 17% of adults report frequent mental distress.
Between 2012 and 2016, 129 people in Williamson County died of suicide. This mental health crisis is affecting the entire state of Tennessee. In 2023, 37.3% of adults in Tennessee reported symptoms of anxiety and depressive disorder, compared to 32.3% of adults nationwide. Tennessee's age-adjusted suicide rate was higher than the national level in 2021.
Mental health disorders often cause individuals to use substances to cope, exacerbating the drug abuse problem in these counties. There were 69 drug overdose deaths per 100,000 people in Williamson County between 2014-2016. 84% of drug overdose deaths in Williamson County involved opioids in 2015. In Maury County, there were 15 drug overdose deaths in 2015, and 11 of these involved an opioid.
These trends follow what is happening statewide. In Tennessee, there were 3,814 deaths related to drug overdose in 2021, almost a 23% increase from the previous year. 3,038 of these overdose deaths were due to opioids, which accounted for 80% of all drug overdose deaths in the state.
The TRUE Provider of Wellness
TRUE Addiction and Behavioral Health aims to help those struggling with drug abuse or mental illness find the path to a purposeful life. We are driven by a passion to reconnect our patients with their TRUE selves and free them from the shackles of mental health and substance use problems.
We aim to foster an environment of healing, restoration, and love that allows our patients to let go of the burdens they have been carrying. Our patients can learn to prioritize connection and transformation over addiction and isolation with courage and consistency.
We challenge our patients to overcome the struggles that hold them back, discover their TRUE passion, and create a sense of community that will follow them into the future. We help them accomplish this with personalized treatment options combining physical, spiritual, emotional, and mental recovery.
Mental Health and Addiction Treatment Programs
TRUE provides comprehensive treatment plans at our rehab center to establish a long-term solution to alcohol or drug addiction and mental illness.
Intensive Outpatient Program (IOP) is a day treatment program that transitions between inpatient treatment and the return to daily life. IOP offers flexibility during treatment so patients don't have to uproot their lives to seek recovery from substance abuse or mental illness. With our evening schedule, patients can still maintain employment.
Partial Hospitalization Program (PHP) is our more involved outpatient treatment program. It involves rigorous daily attendance for 30 hours each week. We recommend this before starting IOP for a smooth transition. With this outpatient service, you can still go home to your everyday life, so you don't miss anything. 
Sober Living offers structured housing that provides additional accountability through drug tests and curfews. Sober living is often used with PHP and IOP and makes for an easier transition back to daily life and obligations.
TRUE's Treatment Services
With choices from our behavioral health therapies and holistic treatment options, patients are sure to have a busy schedule full of personal growth and development each day.
Cognitive-behavioral therapy (CBT) has high efficacy in treating substance use disorders and mental health problems. CBT is intense talk therapy that involves changing the patient's thinking and behavioral patterns, allowing them to develop coping skills and improve problematic thought patterns.
Dialectical behavior therapy (DBT) is derived from CBT and is another form of talk therapy that allows patients to understand how their thoughts affect their emotions and behaviors. DBT helps patients accept the reality of their lives, regulate their feelings, and change self-destructive behaviors into more positive actions.
Group therapy involves guided sessions with your therapist and peers. Your therapist will suggest topics and moderate group discussions, which allow each patient to discuss their emotional state and recovery progress in a safe environment.
Eye movement desensitization and reprocessing (EMDR) is a psychotherapy technique that helps combat traumatic memories and allows patients to heal from their past. By resolving trauma-associated issues, patients can decrease their triggers, improve stress management and self-control, and let go of negative feelings associated with painful memories.
Family therapy allows our patients to rebuild and strengthen their bonds with their loved ones to create a robust support system to rely on during recovery. When battling addiction or mental illness, many isolate themselves and push away those caring for them. Family therapy helps patients and their family members work through any issues caused by the patient's actions.
Rational Emotive Behavior Therapy (REBT) helps individuals understand unhelpful thoughts that can lead to negative emotions or behaviors. Our therapists help you form new ways of approaching challenges and circumstances. The root of the adverse emotions is addressed so that self-sabotaging behavior can taper off.
Acceptance and Commitment Therapy (ACT) combines mindfulness and acceptance strategies. The idea behind ACT is to focus on helping individuals develop mental and emotional flexibility and avoid making risky decisions.
Life Coaching works with clients to help them create a fulfilling and purposeful life. While therapists and counselors focus on addressing the psychological aspects of mental illness, our life coaches focus on practical strategies and skills to support clients in rebuilding their lives.
Motivational Interviewing (MI) involves a non-judgemental and empathetic conversation with a therapist to help increase our clients' motivation to change their behaviors. By exploring each individual's values, goals, and concerns, the approach identifies and reinforces self-determination to begin making more positive changes.
Holistic treatment goes beyond the patient's addiction and treats the person as a whole. By encouraging healthy new habits and reducing stress, we aim to improve our patient's mental health and allow them to rediscover hobbies outside of substance abuse.
Relapse prevention programs show patients how to create healthy habits and coping mechanisms to manage cravings and maintain sobriety after treatment. By combining CBT, mind-body relaxation, holistic approaches, community outreach, and 12-step programs, relapse prevention helps patients learn tools to support long-term recovery upon completing our rehab programs.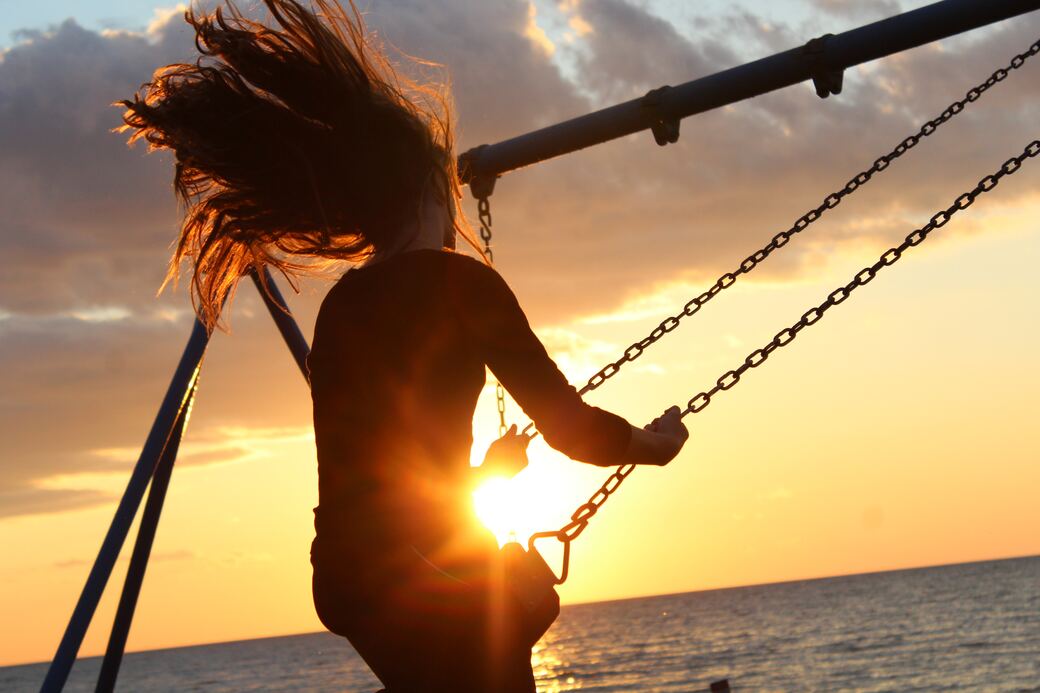 Local Resources Near Spring Hill, TN
Having access to recovery resources is an essential aspect of progressing toward sobriety. We understand the challenge of recovery, but you don't have to do it alone. Our team created a list of resources and helplines that can guide you through overcoming your addiction or mental health issues.
Helplines
Crisis Text Helpline
Text "HELLO" to 741741
Tennessee Addiction Hotline
(866) 210-1303
Tennessee Crisis Line
(855) 274-7471
Tennessee REDLINE
(800) 889-9789
Substance Abuse and Mental Health Services Administration (SAMHSA) National Helpline
(800) 662-4357
Hospitals
Maury Regional Medical Center
1224 Trotwood Ave, Columbia, TN 38401
(931) 381-1111
Maury Regional Medical Group
5421 Main St, Spring Hill, TN 37174
(931) 486-2500
Spring Hill Health Center
5421 Main St B, Spring Hill, TN 37174
(931) 489-5839
Vanderbilt Health and Williamson Medical Center Walk-In Clinic Spring Hill
3098 Campbell Station Pkwy Suite 100, Spring Hill, TN 37174
(615) 302-1111
Williamson Medical Center
4321 Carothers Pkwy, Franklin, TN 37067
(615) 435-5000
Mental Health Centers
Rolling Hills Hospital
2014 Quail Hollow Cir, Franklin, TN 37067
(615) 628-5700
Shapiro Psychological Services
165 Belle Forest Cir # A, Nashville, TN 37221
(615) 329-1181
Spring Hill Therapy
5226 Main St Suite D1 Mailbox F1, Spring Hill, TN 37174
(615) 274-9844
TheHopeLine
223 Town Center Pkwy #1835, Spring Hill, TN 37174
(931) 486-1515
Recovery Centers for Addiction Treatment
All Technology Recovery
373 Lake Way Terrace, Spring Hill, TN 37174
(931) 388-6545
Cumberland Heights- Spring Hill
220 Town Center Pkwy #205, Spring Hill, TN 37174
(615) 845-6451
Harpeth Recovery Clinic
3011 Harrah Dr suite t, Spring Hill, TN 37174
(615) 614-1300
JourneyPure — Franklin Outpatient & Suboxone Clinic
135 2nd Ave N #200, Franklin, TN 37064
(615) 258-6562
Start Your Future Free from Burdens
If you or a loved one are looking for support to overcome mental illness, contact TRUE Addiction and Behavioral Health to plan your recovery program. We offer a state-of-the-art facility where you can gain an understanding of your mental illness, learn coping skills, and improve your quality of life.
If you're worried about pricing, contact us to verify your health insurance coverage and get details about the cost of our programs. We work with many healthcare providers, so don't hesitate to ask if you are covered.
Our experienced and dedicated team can guide you or a loved one to freedom from mental health disorders and substance abuse. Reach out today at (615) 338-6235 or email us at info@trueaddictionbh.org to begin your journey.
Verify Your Insurance Online
We are here to help. Contact us today and get the answers you need to start your journey to recovery!