Hendersonville is the most populous city in Sumner County and the fourth-most populous city in the Nashville metropolitan area. The town is 18 miles northeast of downtown Nashville and was the home of country music star Johnny Cash. The proximity to Old Hickory Lake has named Hendersonville "the city by the lake."
A worrisome rise in drug abuse rates, such as Sumner County's 35 overdoses in 2020 and the county's opioid dispensing rate of 55 per 100 people, 27% higher than the national average, has led to a crisis that the 6 best rehabs in Hendersonville, TN, hope to solve. These drug rehabs aim to save lives by providing substance abuse treatment in the area and restoring residents' faith in their community's health and safety.
In 2022, the 18th Joint Drug Task Force, assisted by the Hendersonville and Gallatin Police departments, raided a lake house in the affluent area and discovered 108 grams of meth, magic mushrooms, ecstasy, and other pills. Back in 2020, that same task force led another drug bust and confiscated over six pounds of heroin, which was estimated to be worth more than $500,000.
Quick Intro: The Best Drug Rehab Centers in Hendersonville
Sadly, these statistics highlight Sumner County's unprecedented need for effective drug and alcohol addiction treatment. If you or a loved one are struggling with substance use disorder (SUD), let us help. Our list of leading treatment centers in the area can simplify deciding on a rehab program.
TRUE Addiction & Behavioral Health
730 Middle Tennessee Blvd. Suite 10, Murfreesboro, TN 37129
(615) 527-8610
Epiphany Wellness
145 Anderson Ln, Hendersonville, TN 37075
(615) 490-9263
Cumberland Heights – Gallatin
1531 Hunt Club Blvd #300, Gallatin, TN 37066
(615) 235-6843
BHG Madison Treatment Center
176 Cude Ln, Madison, TN 37115
(615) 281-6757
Spero Health
1035 E Old Hickory Blvd, Madison, TN 37115
(615) 622-0523
Detox Nashville
600 Medical Park Dr, Madison, TN 37115
(615) 845-4747
6 Top Treatment Centers Near Hendersonville, Tennessee
The following list supplies in-depth information about the top-rated Tennessee treatment facilities near the city, such as the treatment plans they offer and how to contact these facilities.
1. TRUE Addiction & Behavioral Health
TRUE Addiction & Behavioral Health is a top-rated recovery center with treatment programs that focus on healing the heart first. TRUE's treatment plans use a combination of evidence-based therapies and holistic treatment to make patients better. Our plans cater to each individual's unique needs and recovery goals for maximum efficacy.
TRUE offers dual-diagnosis drug addiction and mental health programs, including inpatient treatment, partial hospitalization programs (PHP), intensive outpatient programs (IOP), and aftercare programs like relapse prevention plans and sober living. To make the cost to you as low as possible, we accept most major insurance providers and offer self-pay options.
Our treatment services help patients forge meaningful relationships and learn life skills to achieve a healthy and sustainable recovery. We believe in making a difference and guiding people to connect with their TRUE selves. Our rehab center helps patients break free from substance abuse and mental illness struggles and regain control of their lives. At TRUE, we offer more than a short-term solution.
Contact Information for TRUE Addiction & Behavioral Health:
730 Middle Tennessee Blvd. Suite 10
Murfreesboro, TN 37129
(615) 527-8610
https://trueaddictionbh.org/
2. Epiphany Wellness
Epiphany Wellness is an outpatient treatment provider that uses holistic treatment to help patients pursue recovery. The center offers medical detoxification, partial hospitalization programs (PHP), intensive outpatient programs (IOP), and outpatient services.
During treatment, Epiphany Wellness provides treatment such as behavioral therapies and family counseling to help patients overcome addiction and co-occurring mental health disorders. Patients can also participate in an aftercare program once treatment is complete to sustain long-term recovery and prevent relapse.
Contact Information for Epiphany Wellness:
145 Anderson Ln.
Hendersonville, TN 37075
(866) 318-2057
3. Cumberland Heights- Gallatin
Cumberland Heights' outpatient treatment center provides treatment services with flexible hours and convenient in-person or telehealth options. The facility offers personalized assessments and treatment plans for each patient. It uses family and group therapy, as well as individual therapy, to help patients address any underlying issues that contribute to substance abuse.
Their multi-faceted treatment program focuses on outcome-oriented care to lead to successful sobriety. After completing treatment, the center provides patients with ongoing recovery management. Cumberland Heights aims to provide addiction treatment to residents all across Tennessee, with facilities located in Chattanooga, Knoxville, and various other cities. They are in network with most insurance companies.
Contact Information for Cumberland Heights – Gallatin:
1531 Hunt Club Blvd. #300
Gallatin, TN 37066
(615) 235-6843
4. BHG Madison Treatment Center
BHG Madison Treatment Center is an outpatient opioid treatment facility that uses addiction counseling and medication-assisted treatment (MAT) with methadone to help patients reduce cravings and learn to manage stress and triggers without drugs. Their philosophy is that recovery for a lifetime is possible with hope, respect, and caring, and they use proven treatment strategies to achieve this goal.
The center provides effective treatment through counseling services and case management that guide patients toward a better future. To provide accessible treatment, BHG offers a flexible treatment schedule and accepts both Medicaid and Medicare and specific other insurance coverage options.
Contact Information for BHG Madison Treatment Center:
176 Cude Ln.
Madison, TN 37115
(615) 281-6757
5. Spero Health
Spero Health provides outpatient addiction treatment through evidence-based therapies, medication-assisted treatment (MAT), and support services. The center's emphasis on personal accountability helps patients learn to take charge of their future and start the path to long-term recovery.
Spero Health offers accessible treatment and is in network with Medicaid and most commercial insurance plans. The help provided by this facility doesn't stop there—Spero Health sets patients up for successful sobriety by offering assistance in finding employment, housing, healthcare, child care, legal services, transportation, and more.
Contact Information for Spero Health:
1035 E Old Hickory Blvd.
Madison, TN 37115
(615) 622-0523
6. Detox Nashville
Detox Nashville is a standalone medical detox center that ensures patient safety during withdrawal from drugs and alcohol. Using MAT, the center eases withdrawal symptoms so patients can undergo treatment with a clear head and fully address the underlying causes of their addiction.
Detox Nashville works with most major insurance companies so patients can receive accessible treatment. After detox, the facility can refer you to other programs for additional addiction treatment.
Contact Information for Detox Nashville:
600 Medical Park Dr.
Madison, TN 37115
(615) 845-4747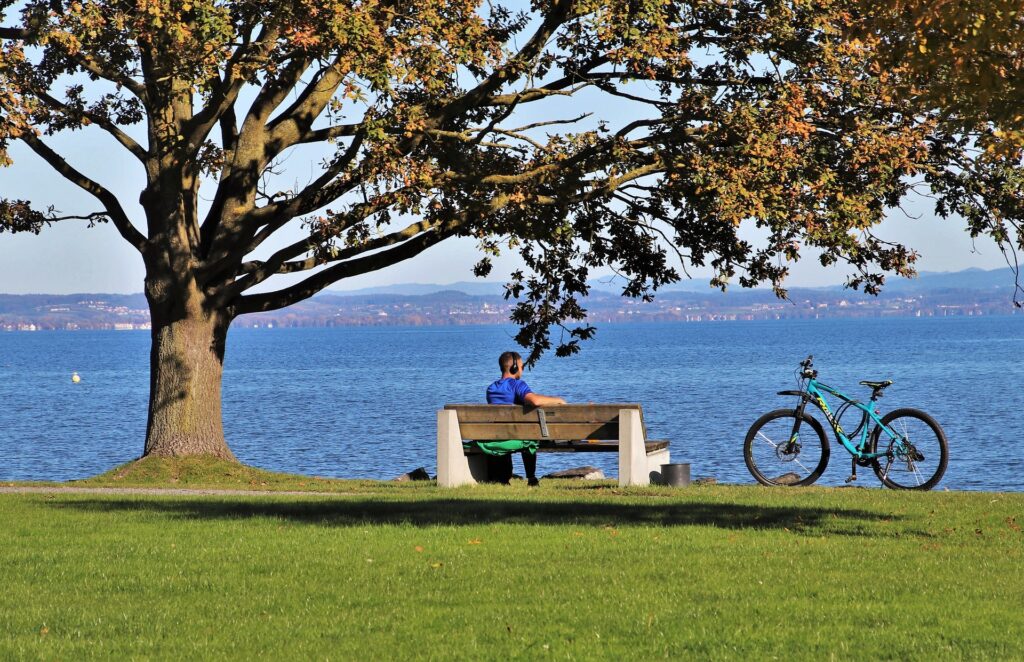 Characteristics of Top Addiction Rehab Programs
When deciding on healthcare for you or a loved one, examine essential features that make each facility stand out. By focusing on these aspects, it will be easier to find a drug or alcohol rehab center that suits your needs.
Determine your treatment requirements. Think over factors like how severe you consider your addiction and what specific substance use disorders each center specializes in treating. You should also check if they provide dual diagnosis programs for mental health issues and explore the treatment services offered at these facilities.
Research treatment centers: Look for centers that provide the type and length of treatment you require, whether inpatient or outpatient. Find out what amenities are offered at each facility. Centers that are accredited by organizations like the Joint Commission or the Commission on Accreditation of Rehabilitation Facilities (CARF) will provide top-rated care.
Consider the location: Convenient treatment may influence you to stay close to home. However, treatment in a different place can give you a fresh start that may help you gain a new perspective. You'll also be able to avoid triggers and negative influences, as well as free yourself from the stigma of seeking treatment in an area where you might be recognized or judged.
Weigh your financial situation: Addiction treatment can quickly cause expenses to multiply. To combat this, guarantee that each treatment center you explore is within your budget and won't lead to financial strain. Many centers offer payment assistance and accept a range of health insurance plans.
Get recommendations: Discuss treatment options with your doctor, a health professional, or a support group to receive guidance or referrals. If you're curious about the experience previous patients had during treatment at the centers you're considering, browsing their online reviews can help paint a picture of what to expect.
FAQ: Researching Recovery Centers in Hendersonville
If you're still unsure where to go or how to choose a suitable facility, we hope these FAQs can answer any questions that have come to mind while researching the best substance abuse treatment centers near you.
Where can I find the top treatment facilities in Hendersonville?
When looking for top drug rehabs in your area, focus on facilities accredited by reputable organizations. Reviews from previous patients can help you narrow down your search by showing which programs have high patient satisfaction and proven results. Prioritize treatment options that acknowledge the unique recovery needs of each patient.
How long is treatment at a rehab center?
The length of treatment depends on programs offered at the center and each patient's needs. Programs can be around a month or last more than several months. Contributing factors include how severe your addiction is and if you are dealing with co-occurring mental illnesses. Many rehabs allow you to increase the length of your program during treatment if you require additional care.
What is the cost of treatment centers in Hendersonville?
The cost of treatment varies based on each center's rates and level of care chosen. Whether the facility is in-network or out-of-network with your insurance also plays a role. Discover if they accept state and federal programs like Medicare and Medicaid or only private insurance coverage.
What treatment services are available at top rehab facilities?
Leading drug rehab facilities use a combination of scientifically-backed therapies and holistic treatment. To be effective, programs should go beyond addiction and focus on the patient as a whole. Dual-diagnosis programs that offer both addiction and mental health services are essential to recovery.
To guarantee high-quality care, avoid centers without evidence-based therapies such as cognitive behavioral therapy (CBT), dialectical behavior therapy (DBT), eye movement desensitization and reprocessing (EMDR), or acceptance and commitment therapy (ACT). These SAMHSA-approved treatments are vital for improving your well-being.
Investigating Top Addiction Treatment Programs
The recovery center you choose should offer treatment plans that align with your recovery goals. What works for various patients is as unique as the individual, so top rehab centers provide personalized treatment options to help patients achieve overall wellness.
Let TRUE Addiction & Behavioral Health guide you through recovery. Contact our 24/7 helpline at (615) 527-8610 today. Together, we'll find the program best suited to help you overcome drug dependency.
Verify Your Insurance Online
We are here to help. Contact us today and get the answers you need to start your journey to recovery!