Lebanon is located in Middle Tennessee, about 25 miles east of downtown Nashville, and is part of the Nashville Metropolitan Statistical Area (MSA). With 38,431 residents, the city is the county seat of Wilson County and home to the original Cracker Barrel. The 900-acre Cedars of Lebanon State Park gave rise to the nickname "Cedar City."
Although this city is a thriving metropolitan area, it cannot escape the dark underbelly of drug and alcohol addiction spreading through Wilson County and Tennessee as a whole. The 6 best rehabs in Lebanon, TN, aim to reduce the amount of substance abuse in Wilson County, which in 2020 caused 240 drug overdoses, 79 of which resulted in death.
In just 7 years, Wilson County pharmacies were supplied nearly 37 million prescription pain pills, adding to the already prevalent issue of opioid abuse in Tennessee. In a study examining substance use across all 50 states, Tennessee ranked 3rd in opioid overuse, overdose deaths, and drug arrests per capita.
An Introduction to the Best Drug Rehab Centers in Lebanon
These worrying drug abuse statistics highlight the need for effective addiction treatment programs throughout Tennessee, especially in and around Lebanon. If you or a loved one requires drug or alcohol treatment, let us help. We know that researching rehab programs can quickly become stressful, so we've compiled the leading treatment centers in the area to simplify this process.
TRUE Addiction & Behavioral Health
730 Middle Tennessee Blvd. Suite 10, Murfreesboro, TN 37129
(615) 527-8610
Family Addiction Clinic
404 N Castle Heights Ave STE F, Lebanon, TN 37087
(615) 784-4016
The Hope Society, INC.
720 W Spring St, Lebanon, TN 37087
(615) 829-3817
Cedar Recovery
1405 Baddour Pkwy #101, Lebanon, TN 37087
(615) 994-1288
Cumberland Heights – Mount Juliet
541 N Mt Juliet Rd, Mt. Juliet, TN 37122
(615) 857-4173
JourneyPure At The River
5080 Florence Rd, Murfreesboro, TN 37129
(615) 900-2444
6 Top Treatment Centers Near Lebanon, Tennessee
The following list provides detailed information about the top-rated treatment providers near the city, including the treatments they offer and how to contact these facilities.
1. TRUE Addiction & Behavioral Health
TRUE Addiction & Behavioral Health is a top-rated recovery center that offers treatment programs that help patients overcome addiction by healing the heart first. TRUE's mission is to make patients better by creating treatment plans that use a combination of evidence-based therapies and holistic treatment and cater to each individual's unique needs and aspirations.
TRUE offers dual-diagnosis drug addiction and mental health programs, including inpatient treatment, partial hospitalization programs (PHP), intensive outpatient programs (IOP), and aftercare programs like relapse prevention plans and sober living. These treatment services help patients forge meaningful connections and learn life skills for a healthy and sustainable recovery.
We believe in making a difference and helping people discover their TRUE selves. At TRUE, we offer more than a short-term solution. Our recovery center guides patients to find freedom from their substance abuse and mental illness struggles and regain control of their lives.
Contact Information for TRUE Addiction & Behavioral Health:
730 Middle Tennessee Blvd. Suite 10, Murfreesboro, TN 37129
(615) 527-8610
https://trueaddictionbh.org/
2. Family Addiction Clinic
Family Addiction Clinic is an outpatient service that offers family-oriented addiction treatment. Dr. Naoimi Paschall, the owner of the clinic, recognizes that addiction impacts more than just the individual struggling with substance abuse but their loved ones as well. To help everyone affected and provide a well-rounded approach to treatment, she offers specialized programs for pregnant women struggling with addiction as well as couples and families.
Using counseling, nutritional coaching, and medication-assisted treatments (MAT) such as suboxone and buprenorphine, Dr. Paschall is dedicated to helping her patients join the recovery community and begin their fresh start. She believes in providing accessible treatment, which is why her clinic accepts various insurance plans, offers payment plans to work within your budget, and discounts for couples seeking treatment.
Contact Information for Family Addiction Clinic:
404 N Castle Heights Ave STE F, Lebanon, TN 37087
(615) 784-4016
3. The Hope Society, INC.
The Hope Society is a non-profit organization that specializes in helping women who have been impacted by incarceration, substance abuse, and mental illness. Their team of counselors, addiction specialists, case managers, and volunteers provide support and education to their residents.
The center's comprehensive sober living program empowers women to connect with their inner selves, guiding them to gain the skills necessary to maintain long-term recovery. To help clients achieve sustainable sobriety, The Hope Society prepares residents for the future with relapse prevention plans and aftercare programs personalized to their needs.
Contact Information for The Hope Society, INC:
720 W Spring St, Lebanon, TN 37087
(615) 829-3817
4. Cedar Recovery
Cedar Recovery offers practical, evidence-based treatments such as medication-assisted treatment (MAT), behavioral therapy, and recovery support to help patients gain freedom from opioid dependency. With their emphasis on creating an environment of belonging, forgiveness, and empathy, Cedar Recover's personalized treatment plans strive to break the cycle of addiction.
This facility aims to provide accessible care to residents of Tennessee, so they find recovery and create a better future. Most insurance plans are accepted, as well as self-pay options and funding through grants when possible. For people not local to Tennessee, Cedar Recovery also offers telehealth options.
Contact Information for Cedar Recovery:
1405 Baddour Pkwy #101, Lebanon, TN 37087
(615) 994-1288
5. Cumberland Heights – Mount Juliet
Cumberland Heights has many locations throughout Tennessee to help residents who are struggling with drug abuse. Their dedicated staff focuses on giving patients a sense of hope and wellness during treatment. Their center values honesty, transparency, and accountability to provide quality care.
The center provides treatment options such as detox, inpatient treatment, and outpatient rehab. Using 12-step programs, evidence-based therapies, and experiential therapy, their team puts patients on the path to recovery from addiction and co-occurring mental health disorders.
Contact Information for Cumberland Heights – Mount Juliet:
541 N Mt Juliet Rd, Mt. Juliet, TN 37122
(615) 857-4173
6. JourneyPure At The River
JourneyPure's residential treatment uses a combination of evidence-based treatments such as trauma therapy, dialectical behavior therapy (DBT), and cognitive-behavioral therapy (CBT), along with holistic approaches and experiential therapies, to help patients achieve balance and address underlying issues.
Their scenic rehab center is located on the West Fork Stones River and offers serene natural surroundings that help patients feel at peace. The 120-acre facility's ropes course, amphitheater, horse stables, and fire pit provide a relaxing and engaging environment during treatment. JourneyPure is in-network with most insurance providers to help patients find effective treatment at low costs.
Contact Information for JourneyPure At The River:
5080 Florence Rd, Murfreesboro, TN 37129
(615) 900-2444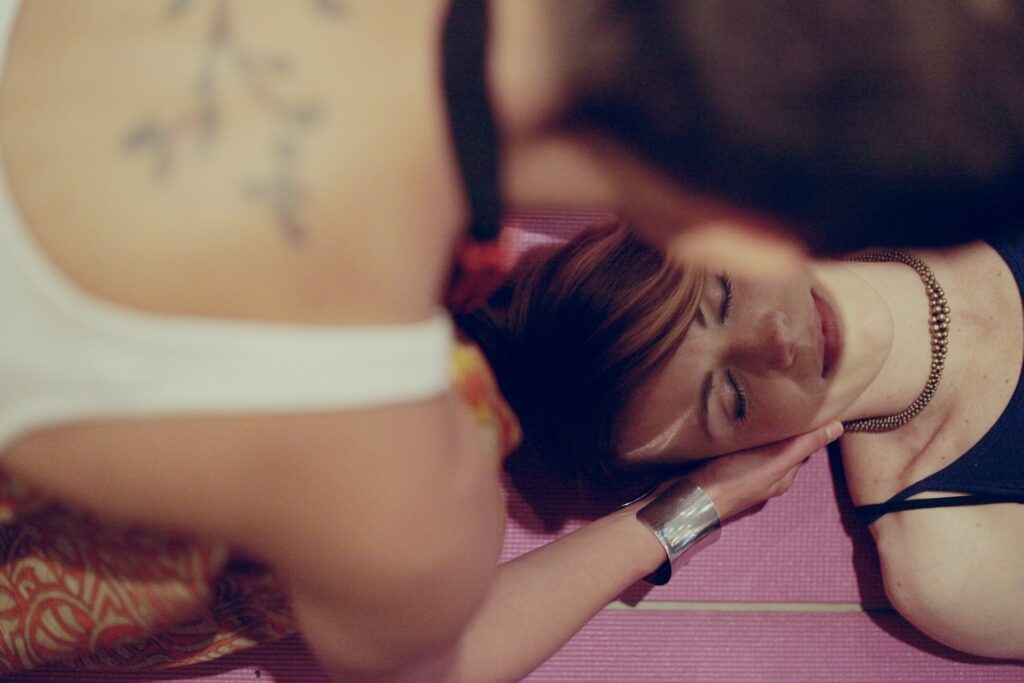 What to Look for in Addiction Treatment Centers
When deciding on healthcare for you or a loved one, it's essential to consider the qualities that set certain facilities apart. By focusing on these aspects, you can ensure that you find a recovery center that suits your needs.
Determine your treatment requirements. Consider the severity of your addiction and the specific substance use disorders each center specializes in treating. Additionally, check if they provide dual diagnosis programs for mental health issues and what services they offer.
Research treatment centers: Look for centers that provide the type and length of treatment you seek, whether that is inpatient or outpatient treatment. If a facility has amenities that interest you, dive deeper into what they offer. It's also essential to look for accreditations from organizations like the Joint Commission or the Commission on Accreditation of Rehabilitation Facilities (CARF), as these facilities will provide top-rated care.
Consider location: If you value convenience in treatment, you may be inclined to stay close to home. However, treatment in a different location can give you a fresh start that may help you gain a new perspective. In addition, you'll be able to avoid triggers and negative influences, as well as free yourself from the stigma of seeking treatment in an area where you might be recognized or judged.
Think about your financial situation: Addiction treatment can quickly cause bills to pile up. You should ensure that all treatment centers you explore are within your budget and won't cause financial strain. Many centers offer payment assistance and accept a range of insurance plans.
Get recommendations: Discuss treatment options with your doctor, a health professional, or a support group to receive guidance. If you're curious about what previous patients have experienced at the centers you're considering, it may be beneficial to browse their online reviews.
FAQ: Researching Recovery Centers in Lebanon
If you still have questions, we hope these FAQs can answer additional questions that have come to mind while exploring your options for the best substance abuse treatment near you.
Where can I find the top treatment facilities in Lebanon?
As you research top drug rehabs in your area, focus on facilities accredited by reputable organizations. Reviews from previous patients can help you narrow your search, as you'll see which programs have high patient satisfaction and proven results. Prioritize treatment options that provide personalized plans suited to your recovery needs.
How long is treatment at a rehab center?
The length of treatment depends on each center's programs and the individual patient's needs. Programs can be as short as a month or less or last more than several months. Contributing factors can include how severe your addiction is and if you are dealing with co-occurring mental illnesses. Many rehabs allow you to increase the length of your program during treatment if you require additional care.
What is the cost of treatment centers in Lebanon?
There is no set cost of treatment, as it will vary based on each center's rates and level of care chosen. Whether the facility is in-network or out-of-network with your insurance will also influence price. Find out if they allow state and federal programs like Medicare and Medicaid or only private insurance coverage. Some centers offer additional payment options.
What treatment services are available at top rehab programs?
Leading drug rehab facilities should offer a combination of scientifically-backed treatments and holistic treatment. Effective programs focus on the patient as a whole, not just their addiction. Dual-diagnosis programs that provide both addiction and mental health services are essential to recovery.
To receive the highest quality care, prioritize centers that offer evidence-based therapies such as cognitive behavioral therapy (CBT), dialectical behavior therapy (DBT), eye movement desensitization and reprocessing (EMDR), or acceptance and commitment therapy (ACT). These SAMHSA-approved treatments can be the difference in improving your well-being.
Finding Top Drug Rehabilitation Centers
Make sure the drug or alcohol rehab center you choose offers individualized treatment that aligns with your recovery goals. What works for other patients may not work for you, so the top rehab centers provide personalized treatment options that help patients achieve wellness.
TRUE Addiction & Behavioral Health can offer you guidance. Contact our 24/7 helpline at (615) 527-8610 today. Together, we'll determine which program is best suited to your recovery.
Verify Your Insurance Online
We are here to help. Contact us today and get the answers you need to start your journey to recovery!