Mental health problems affect our brains and can also impact other parts of our bodies. This can make it hard to live our daily lives. They are as real as physical medical conditions and need treatment. Mental health issues can affect anyone. However, not everyone has the same access to education and treatment.
It may be hard to find mental health facilities in Columbia, TN, that meet your unique needs. TRUE Addiction and Behavioral Health helps fill this vital space with our guide to finding comprehensive mental health services in Columbia, Tennessee.
Living with mental illness is challenging, but your life can improve by learning strategies to cope and understand the condition.
TRUE Addiction and Behavioral Health's Proximity to Columbia, TN
TRUE Addiction and Behavioral Health is located near the lively city of Nashville, TN. In less than an hour's lunch break, you can get help for mental health issues. If you or a loved one is facing mental health or substance abuse problems, there's a place up the road where you can find leading treatment options to heal.
TRUE provides well-designed treatment services for individuals with a co-occurring substance use disorder (SUD) and another mental health issue. This dual diagnosis approach allows us to treat you with a customized care plan effectively.
Both challenges require special care, and our experts are here to help. Our mental health facility is close enough, so you don't have to travel far or pause your life. You reap the benefits of a change of scenery in recovery and have your support system within driving distance.
When you stay with us, we give you the best-in-class treatments and holistic healing methods to help you recover.
We believe in mental health care that is accessible to all who want it. We accept most major insurance providers and certain private policies. We also offer self-pay options if you prefer. We strive to make the cost to you as low as possible. We want to help everyone from Columbia and the nearby areas who need it.
As tempting as receiving treatment close to home can sound, adding space, home, even just a short drive, can help. Finding a safe place removed from familiar triggers and distractions helps kickstart recovery.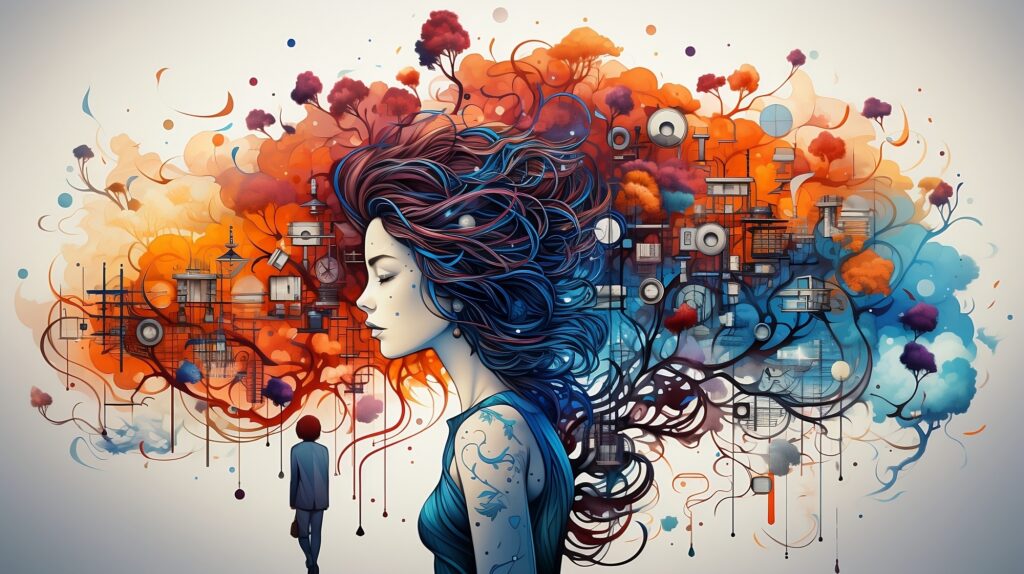 Mental Health Disorders We Treat
Mental health issues can feel isolating. Many people don't know where to seek help. Our behavioral healthcare treatment services are known for high quality and success. Whether you come in daily for outpatient treatment or stay with us in inpatient treatment, we use the best ways to help your mind heal.

PTSD: Coping with the aftermath of trauma
Post-traumatic stress disorder, or PTSD, emerges when an individual has endured or witnessed a traumatic event or series of events. These upsetting occurrences can range from war and natural disasters to personal experiences like sexual assault, ongoing abuse, or severe bullying.
Anxiety: The pervasive unease
Anxiety disorders include a spectrum of symptoms centered around worry and fear. These concerns can be broad or highly specific to a single object or thought.
ADHD: Navigating a stormy brain
Attention deficit hyperactivity disorder (ADHD) is a brain disorder where the nervous system isn't working as intended. This makes it hard to concentrate, control impulses, and stay focused on a task without getting distracted.
Bipolar disorder: Riding the emotional rollercoaster
Bipolar disorder, sometimes referred to as manic depression, is a lifelong condition. It's similar to an emotional rollercoaster. The highs of manic energy can quickly plunge into a deep depression. The shifts can be extremely intense. It's a condition that affects 5.7 million lives, making day-to-day living a challenging journey.
OCD: Trapped in a cycle of obsession
Obsessive-compulsive disorder, or OCD, is being stuck in repetitive thinking patterns. You might find yourself filled with unwelcome thoughts, urges, or visuals. These create feelings of anxiety and unrest. This can include fear of germs, doubts about locking the door, or violent imagery.
Depression: An overwhelming weight of sadness
Depression is a relentless mood disorder. It's also called major depressive disorder (MDD) or clinical depression. It affects one in three U.S. adults at some point. Depression goes beyond sadness. It can take over your daily life, making it hard to enjoy things you used to love.
Panic disorder: Sudden strikes of fear
Panic disorder occurs when you least expect it. It's an anxiety disorder known for recurring and unplanned panic attacks. Panic attacks can affect individuals with other mental disorders. The difference with panic disorder is panic attacks occur often.
Personality disorder: The challenge of being different
Personality disorders are when your thinking, behaving, and feeling patterns don't fit the norm. Maintaining a stable daily life and meeting society's expectations is challenging. You might struggle with relating to others, managing emotions, or navigating relationships.
Schizophrenia: A different reality
Schizophrenia is a complicated brain disorder that takes you to another reality. People with schizophrenia hear voices that others can't or feel paranoid. They think that someone is spying or plotting against them. Your clarity, behaviors, and relationships with others are affected.
Mental Health Treatment Programs at TRUE
We focus on results-driven treatment, comprehensive rehab programs, and accurate mental wellness education. SAMHSA stresses that mental illness may not be curable.
With the right help, people can handle their symptoms and live fulfilling lives.
At TRUE, we have programs for everyone's schedule and specific needs. You pick a plan that suits your outside commitments. Our in-depth curriculum examines all contributing factors to treat addiction. We conduct a thorough assessment that guides your treatment plan through programs.
Intensive Outpatient Program (IOP)
We focus on communication, socializing, structure, and discipline to prevent relapse. This helps balance daily life and sobriety. IOP is cheaper because it's part-time. This lowers the cost, but access to quality treatment remains the same.
Partial Hospitalization Program (PHP)
Our most immersive treatment program is designed for those with mental health challenges. PHP is for those who need more than basic outpatient support but not 24/7 inpatient treatment.
In this program, we offer an organized environment for your recovery under the supervision of professionals. The program includes one-on-one therapy sessions, group sessions, and family therapy.
You will attend the program during the day and return home in the evening. You can explore coping strategies to manage your symptoms effectively and connect with a community during your time at our facility.
Sober Living Housing
Our sober living housing is a supportive environment for people on their path to recovery. Our living accommodations have rules to help you stay on track, like regular drug testing and curfews.
Sober living is an asset in relapse prevention. It is often used alongside partial hospitalization programs (PHP) and intensive outpatient programs (IOP). The level of accountability makes it easier to ease back into daily life.
We have four sober living options to suit your unique treatment needs.
Peer-Run

Residents usually know each other
Everyone agrees to the house rules
Therapy sessions occur at our treatment center; therapists don't visit these homes.
Therapy continues in our treatment facility

Monitored

In these homes, residents often share a single-family house
A senior resident acts as the house manager
Following pre-established house rules

Supervised

Our treatment center plays a direct role in consistently monitoring the mental health of residents.
Access to healthcare services, building upon coping skills, and other psychotherapy
You're involved in individual and group sessions

Integrated

This is the next step after completing a mental health treatment program
Access to health services, coping skills, and other psychotherapy options
You take part in individual and group therapy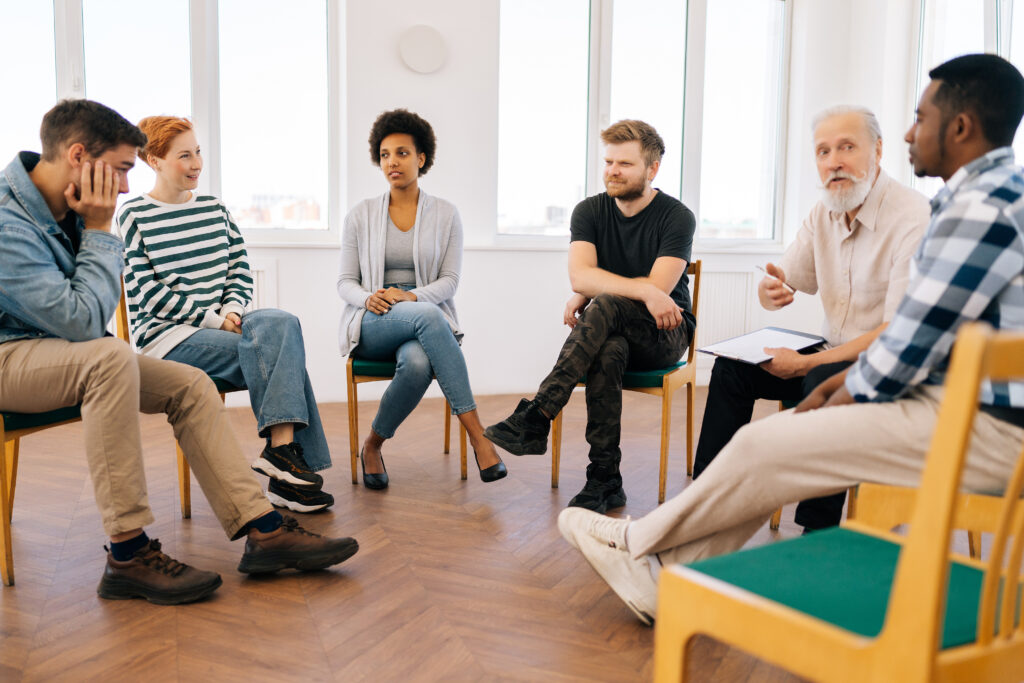 How We Approach Mental Health
Our clients have a variety of options to them when seeking support for their mental well-being. These options include therapies that focus on behavior and holistic approaches.
During the process, you can participate in individual therapy sessions in your group sessions or even involve your family members.
We use proven therapies, including:
Solution-focused
Rational emotive behavior therapy (REBT)
Cognitive behavioral therapy (CBT)
Acceptance and commitment therapy (ACT)
Eye movement desensitization and reprocessing (EMDR)
Dialectical behavior therapy (DBT)
Motivational interviewing
Cognitive Behavioral Therapy (CBT)
This type of talk therapy is highly versatile and effective in addressing various mental health conditions. Our goal during these therapy sessions is to identify thoughts and behaviors and work towards transforming them into positive ones.
Positive CBT is a therapy that specifically targets how individuals cope with health challenges. Based on the insights gained from this therapy, we develop tools to assist our clients further.
In cases where trauma is involved, trauma-focused CBT can be particularly beneficial. This approach recognizes that traumatic experiences can lead to health and substance abuse problems.
We understand that discussing and revisiting past experiences may be challenging for some individuals, but it is an essential part of the healing process.
Additionally, we provide acceptance and commitment therapy (ACT) to help individuals adjust to change and adopt perspectives in the face of obstacles. Incorporating ACT into their treatment program empowers clients to manage stress and anxiety while fostering strong and healthy connections.
Dialectical behavioral therapy (DBT)
DBT is a type of CBT for treating mental illness. DBT is about helping you manage intense emotions and improve your relationships. This treatment service is ideal for individuals struggling with emotion regulation, impulse control, and social difficulties brought on by mental health disorders.
We'll give you tools to manage these challenges better and help you lead a more balanced life.
EMDR Therapy
Eye movement desensitization and reprocessing (EMDR) helps process and move past traumatic experiences. EMDR suggests that traumatic memories are stored in the brain and can cause distress for years.
EMDR uses a structured approach to identify a target memory. Your therapist will activate the brain's natural healing processes by using techniques such as eye movements, sounds, or gentle taps. This allows the brain to reprocess memories with a balanced and neutral perspective.
Holistic Therapy
Our treatment programs unite natural and non-drug treatments. Our dedicated team provides services with utmost care and motivation.
Our range of wellness therapies includes:
Music therapy
Yoga and movement therapy
CEMA (emotional memory assessment)
Acupuncture
Art therapy
Equine therapy
Onsite physical fitness sessions guided by personal trainers
To acknowledge your progress, in our programs, we organize monthly events, parties, outings, and guest speaker sessions where we celebrate your achievements.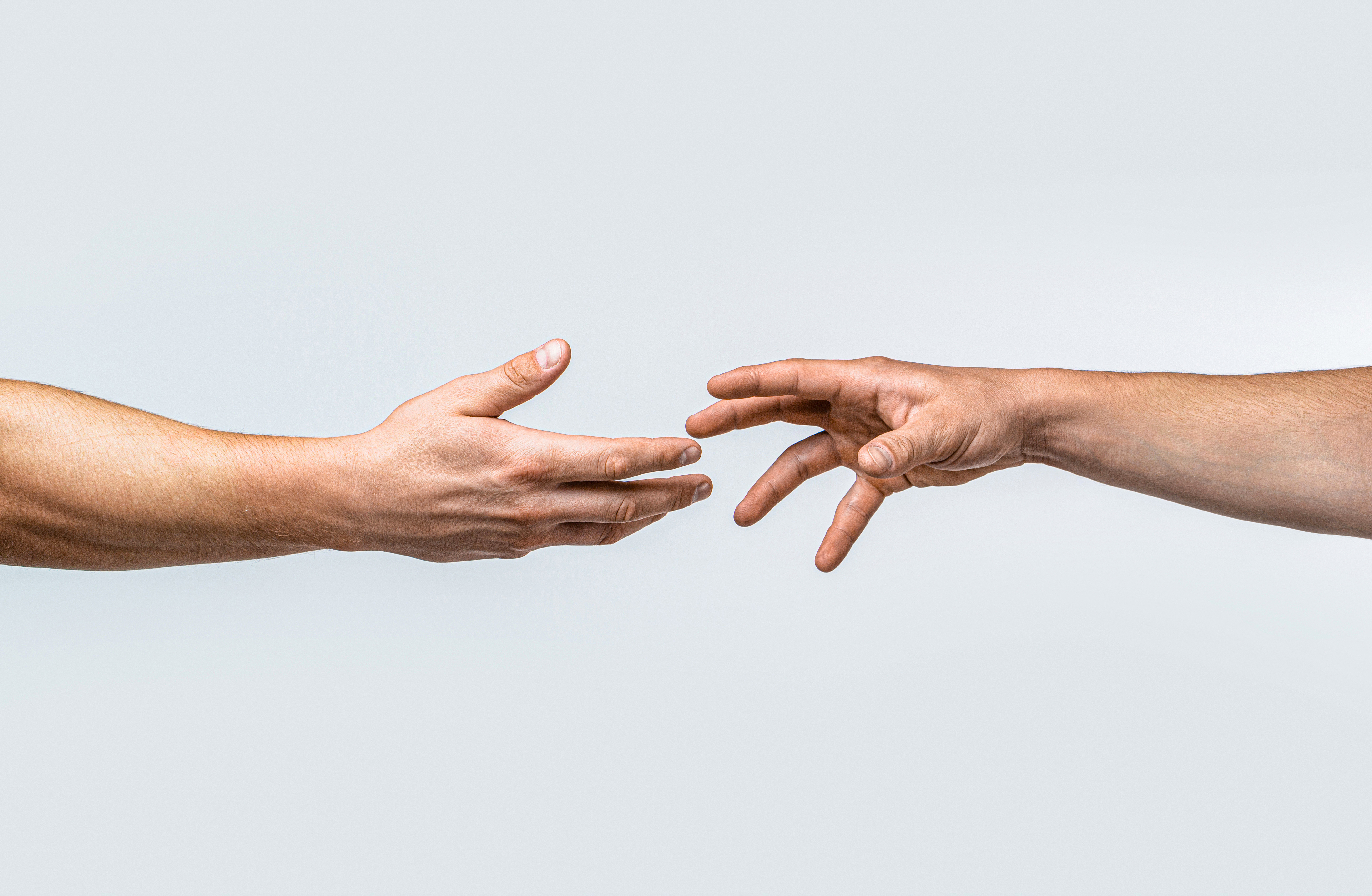 Hospitals and Mental Health Facilities near Columbia, TN
We understand obligations like family, work, school, and other commitments can make it hard to leave Columbia for a long time. We aim to help you get the support you need, no matter where you are. We offer treatment options that can work for you even if you can't leave Columbia.
Hospitals near Columbia, TN
Maury Regional Medical Center
1224 Trotwood Avenue, Columbia, TN 38401
Tristar Centennial Medical Center
2300 Patterson Street, Nashville, TN 37203
Tristar Southern Hills Medical Center
391 Wallace Road, Nashville, TN 37211
Vanderbilt University Medical Center
1211 Medical Center Drive, Nashville, TN 37232
Mental Health Facilities Near Columbia, TN
BHG Columbia TN Treatment Center
1202 S James Campbell Blvd #7A, Columbia, TN 38401
Blue Tree Therapy LLC
1129 Trotwood Ave #18, Columbia, TN 38401
Centerstone
1600 Nashville Hwy, Columbia, TN 38401
Mental Health Co-Op Inc
100 Berrywood Drive, Columbia, TN 38401
Pinewood Springs
1001 N James Campbell Blvd, Columbia, TN 38401
Simplified Peace Behavioral Wellness, LLC
1121 Trotwood Ave Suite 7, Columbia, TN 38401
Tennessee Mental Health
704 Lion Pkwy, Columbia, TN 38401
Unity Psychiatric Care
1400 Rosewood Drive, Columbia, TN 38401
Get the Help You Need
TRUE Addiction and Behavioral Health can help you or a loved one move past the cycle of mental illness and co-occurring substance use disorders. We're here to answer your questions about our mental health treatment programs and the leading recovery services we provide.
The sooner you contact us, the sooner you can start your path to wellness. Reach out today to begin your journey at 615-338-6235 or email us at info@trueaddictionbh.org.
Verify Your Insurance Online
We are here to help. Contact us today and get the answers you need to start your journey to recovery!