This comprehensive guide breaks the silence on the loneliness epidemic. Take a closer look as we explore the disconnect, the causes, and how to treat this surge in solitude.
Loneliness is not a diagnosable condition. Yet, research has shown that it has the same impact on death rates as smoking 15 cigarettes a day.
You can feel alone on a crowded elevator or standing in line at the post office. Loneliness is a person's satisfaction with the level of connection they desire versus the reality of what they have or don't.
Americans feel more alone now than ever before. This seclusion is a powerful force that impairs many parts of our lives. It can be as harmful as obesity, cigarettes, or a drug or alcohol addiction.
Individuals who struggle with alcohol and drug addiction face mental health challenges. Sometimes, it's difficult to know which problem happened first. People can start misusing drugs because of their mental illness. Or they developed mental illness after starting to misuse drugs. We call this dual diagnosis or co-occurring disorders.
Loneliness Stats and Insights
Raising awareness makes it easier to progress. Lives are impacted every day. It's essential to understand the facts behind this public health concern.
Physical Health Effects
Research from the AARP Foundation showed the physical effects of isolation and loneliness on nursing home resident's quality of life are alarming:

50% increased risk of developing dementia

32% increased risk of stroke

Nearly fourfold increased risk of death among heart failure patients
A lack of in-person socialization can heighten dementia symptoms in seniors, according to neuropsychologist Neil H. Pliskin, a professor of clinical psychiatry and neurology at the University of Illinois School of Medicine.
Mental Health Effects
The same cross-sectional study evaluated a group of 18 to 34-year-olds. Researchers found a relationship between loneliness and depression, anxiety, alcoholism, and drug use during COVID-19.

Almost 80% reported significant depressive symptoms

61% reported moderate anxiety

Feeling lonely results in a 60% increase in the risk of mental decline and a 45% greater risk of death.
Symptoms of Mental Illness
Persistent sad, anxious, or empty mood

Feelings of hopelessness or pessimism

Irritability

Feelings of guilt, worthlessness, or helplessness

Loss of interest or pleasure in hobbies and activities

Decreased energy or fatigue

Moving or talking more slowly

Feeling restless or having trouble sitting still

Difficulty concentrating, remembering, or making decisions

Difficulty sleeping, early-morning awakening, or oversleeping

Appetite or weight changes

Thoughts of death or suicide, or suicide attempts

Aches or pains, headaches, cramps, or digestive problems without a clear physical cause that do not ease even with treatment
Social Effects
We are now witnessing a previously predicted post-COVID "social recession" as the lockdowns opened new challenges to collect ourselves.
Social separation and solitude are associated with an additional $6.7 billion in Medicare spending.

According to studies by AARP and Cigna, the spending has cost employers more than $154 billion annually in stress-related absenteeism, plus more in job turnover.
The Loneliness Epidemic in the Digital Age
Social media and technology can create a false sense of connection. The average American spends 6 hours and 59 minutes looking at a screen daily.
The loneliness rate among young adults increased every year between 1976 and 2019. 20% of teens ages 13 to 17 who say they are online most of the time have doubled since 2015.

Seniors are also impacted on the other side of the age spectrum. The effects of being tech-challenged go beyond the confusion of social media platforms. It makes getting help for mental health less accessible, too.
For example, therapy transitioned to virtual during COVID-19. Instant access to mental health resources is generally a positive thing. But it's not for aging dementia patients. They can suffer from paranoia, depression, and memory loss. Individuals often struggle to understand how to find and connect to virtual therapy.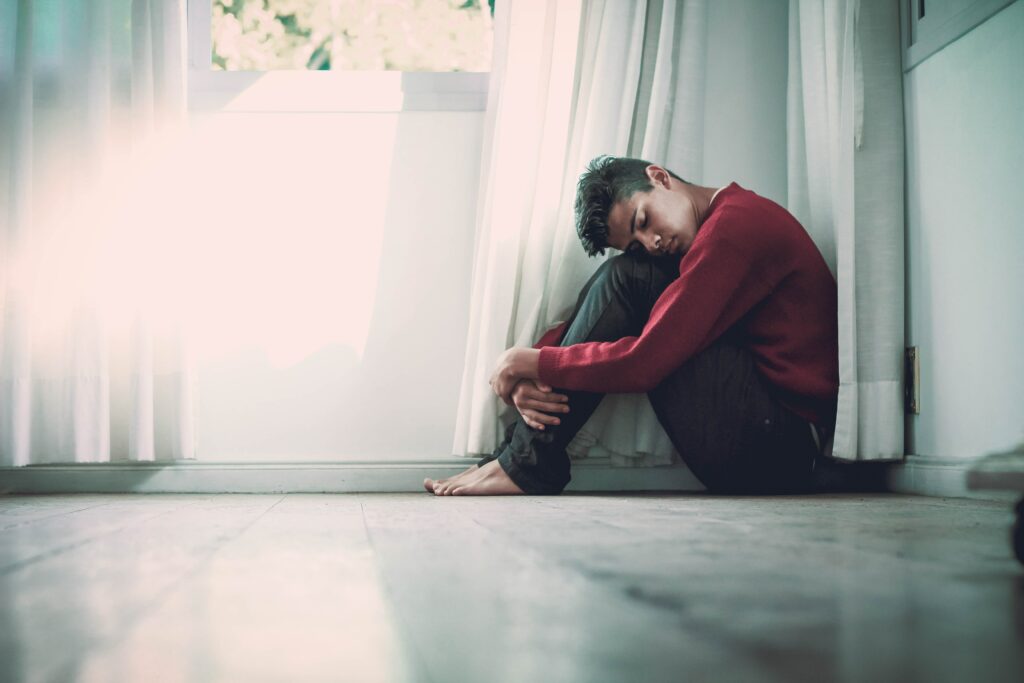 Substance Abuse Resources
Nearly 1 in 3 adults had a substance use disorder (SUD) or any mental illness in the past year, and 46% of young adults 18-25 had a substance use disorder or mental health disorder.
For people aged 12 or older in 2021, 61.2 million people used illicit drugs.
A 2020 cross-functional study took a look at pandemic levels of loneliness, anxiety, depression, and alcohol and drug use and confirmed associations occurring between the symptoms.
30% admitted to harmful levels of drinking

22% reported drug use

38% of this group reported heavy drug use
Addiction Unlimited is an addiction podcast with a real-life approach to living substance-free, supportive community, and Coaching services.

Recovery Today is one of the top digital magazines for the addiction recovery community, and you can access every issue with its app.
FindTreatment.gov is a confidential and anonymous resource for persons seeking mental and substance use disorder treatment in the United States and its territories.
I Am Sober is a highly user-friendly sobriety-tracking app with features to build new habits and connect with the community in recovery.

NASADAD is a collection of essential resources from the federal government relating to substance use disorders.

Sober Grid is a social networking app, "the world's largest recovery app," specifically designed for people in recovery.
LBGTQ+ Substance Abuse Resources is a curated selection of resources on how substance abuse affects this community and how rehab centers can help.

Fitness and Nutrition Resources teaches strategies for getting better while in recovery through implementing exercise and nutrition into your everyday life while having a healthy mind and body.
Learn 2 Cope is a non-profit support network offering education, resources, peer support, and hope for parents and family members coping with a loved one addicted to opioids or other drugs.
Narcotics Anonymous helps those trying to overcome drug or alcohol dependence using their twelve-step program.
Alcoholics Anonymous is an international support group for quitting drinking. AA provides support through its twelve-step program to help individuals overcome a drinking problem.

Relapse Prevention Plan is a straightforward guide to creating your relapse prevention plan when things get lonely.
Shatterproof is an organization dedicated to substance abuse that helps with essential information on where to get help in a crisis and types of aftercare or post-treatment support.

SMART Recovery is the leading evidence-based, non-12-step addiction recovery program. Join a complimentary meeting today and begin experiencing a Life Beyond Addiction.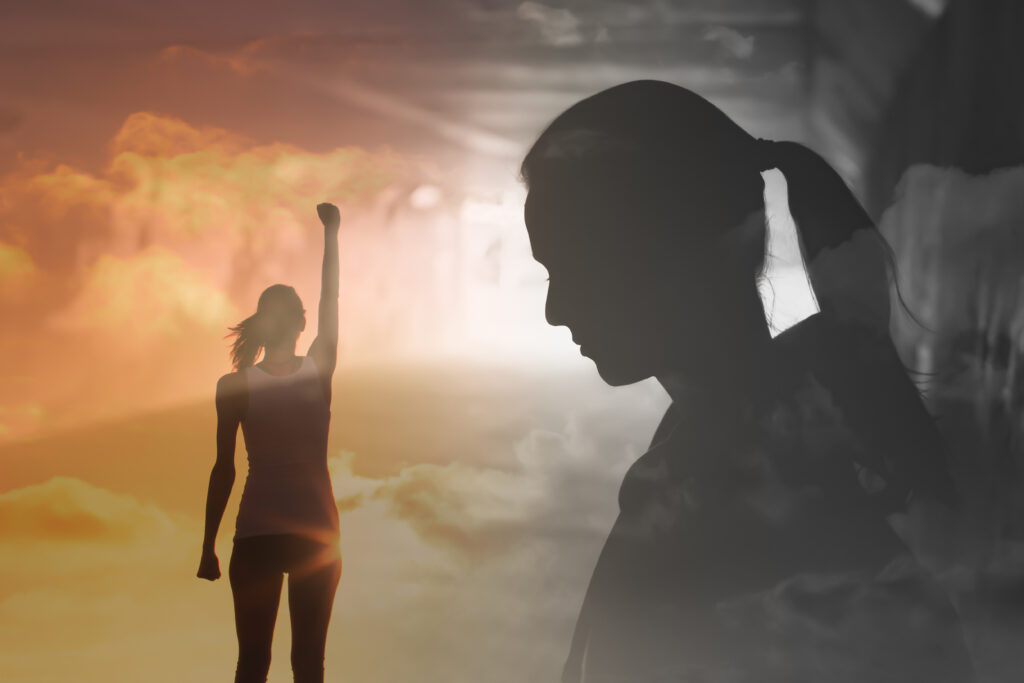 Mental Health Resources
Sometimes, it takes a small change to make a big difference in your mental health and well-being. The following resources are accessible through different means.
AmeriCorps Seniors Program matches older adults (55 and older) with volunteer opportunities that align with their abilities and interests.

The Plum Village App is free with unique guided meditations, deep relaxations, and other practices offered by the late Zen master Thich Nhat Hanh and his monastic community.
Down Dog is a yoga and movement home workout app. It answers questions for a custom yoga routine. This app is excellent for yoga newbies since it takes the guesswork out.
notOK App is a digital "panic button" for immediate support when you're struggling to reach out. You set your trusted contacts as your support.
Sanvello offers support for anyone who's going through mild anxiety, depression, and stress using techniques rooted in cognitive behavioral therapy (CBT) and peer support.
The Trevor Project is a national organization providing a full range of crisis intervention and suicide prevention services to LGBTQ+ youth. They offer a hotline, text, or chat. Call 866-488-7386, text 678678, or chat online.
Crisis Text Line 24/7 offers support with a live, trained crisis counselor. Text HOME to 741741.
Lifeline is ready to help if you're thinking about suicide, are worried about a friend or loved one, or would like emotional support. Call the Lifeline via TTY by dialing 800-799-4889 or clicking the Chat button. To speak to a crisis counselor in Spanish, call 888-628-9454.

​​Lifeline Options is for deaf and hard-of-hearing individuals. Use your preferred relay service for TTY access, or dial 711 and 988.
DeafLEAD provides a 24/7 videophone crisis line for deaf and hard-of-hearing individuals. Connect at 573-303-5604 or text HAND to 839863.
Breaking the Silence
If you're sinking into the pit of loneliness, consider enlisting professional guidance.
This is what mental health and addiction treatment specialists are for. There are treatment options that can get you back on solid ground.
From medically-assisted detox to inpatient and intensive outpatient programs, do your research. You want to look for an accredited, licensed treatment center with transparency.
Learning coping skills to manage the symptoms of loneliness can improve health, daily functions, and social relationships. Take the first step by visiting Find Recovery Now. You will find treatment centers, support groups, and resources to help you begin the journey to recovery and an overall healthy lifestyle.